Altra King MT

The King MT has been discontinued. It was replaced by the Altra King MT 2.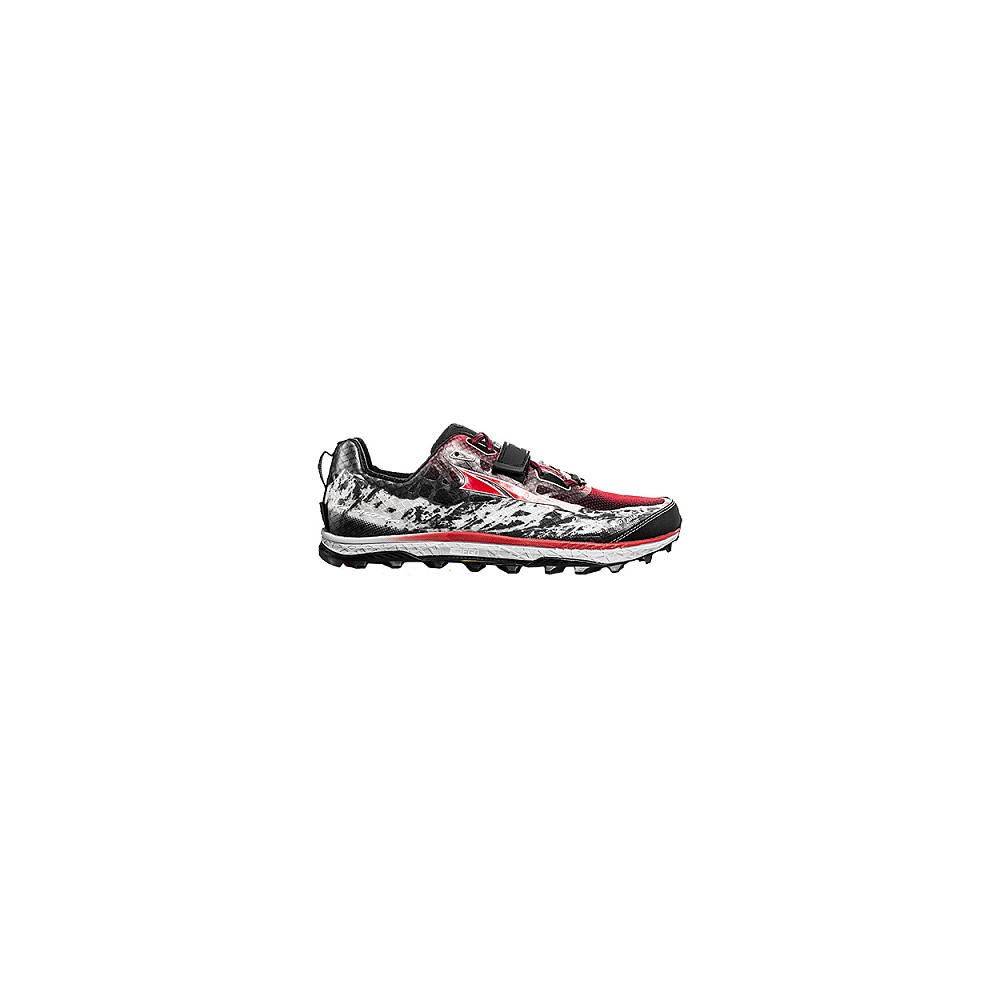 My most comfortable shoe, with great grip on both loose and hard surfaces, zero drop, and light padding for good trail feel. The tradeoff for all that toe room is a little slop in the forefoot, and the jury is still out on durability.
Pros
Full-on comfort for difficult feet
Great grip
Gaiter trap a bonus
Cons
Can be loose in the forefoot
Not very durable
My biggest challenge in finding good running shoes is my mallet toes—the middle, ring toe, and to some extent pointer toe on both feet is bent at the distal joint, so that the top of the toe rubs against my shoes and can develop hard and sometimes painful calluses.
This is something I have mostly just lived with, trying to keep it under control by more or less permanently wearing Compeed on my ring toes. I've finished more than a few long runs and hikes limping and wincing just from the pain in my toes.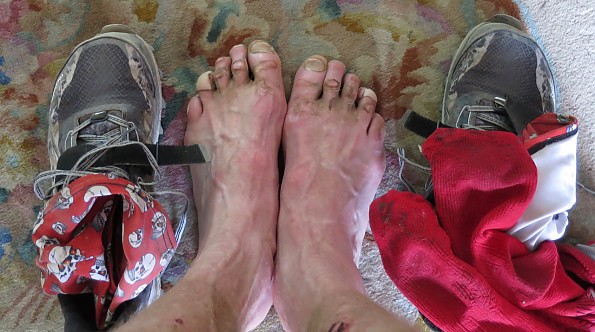 I tried a pair of Altra Superior 2.0s a couple of years ago and found them reasonably comfortable but returned them after a few dozen km because the heel linings wore through and started to rub. But I wanted to try another pair of Altras to see if they lived up to their rep for comfort and performance. That they do.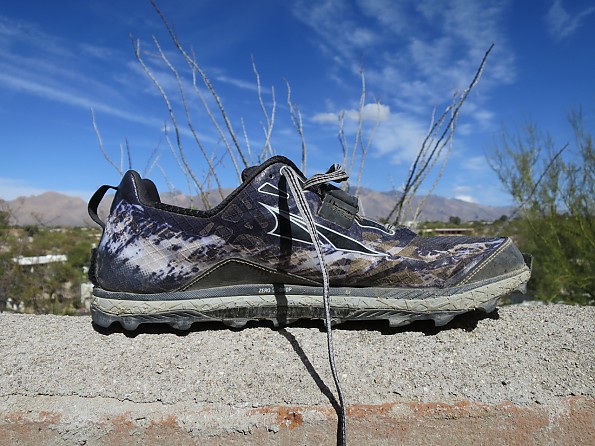 First run, a standard 8 km route up a sandy-to-rocky wash out the back door. The shoes feel good on my feet, bite well in the sand, and really grip the rocks. Plenty of room in the toes, and no rubbing. Nice. How about 29 km up and down on rocky trails, with a little class 3 scrambling to get to a peak? No problem, and my feet feel pretty good when I get back to the car. More runs in the wash and canyons, then a three-day, 60-km hike with a starting load of 25 kilos (half water). All good.
For comfort in the long haul, these are the best shoes I have ever owned. The broad forefoot gives my toes plenty of room. However, I am finding them a bit sloppy in the forefoot; I can feel my foot slide sideways a little on sidehill placements. The Velcro instep strap helps a little, but it's worth taking a time-out to snug up the laces before a long downhill. I may be able to go down a half size from my usual EU 46 / US 11.5, but otherwise if it's a tradeoff for the comfort, I'll take the comfort.
The soles bite well on both rock and dust, and the zero drop and light cushioning is the way I like it. Not as much trail feel as the minimalist shoes I have used for several years, but then a little more protection.

I am a little concerned about durability. Due to my natural clumsiness, it usually doesn't take long for me to scrape a few rocks or roots and start the sole peeling where it wraps up around the toe.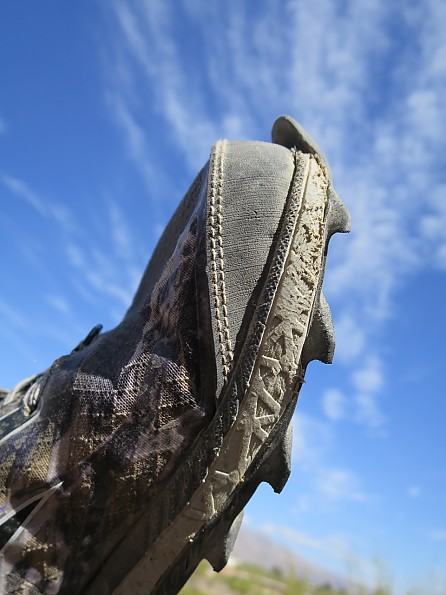 Usually it stops there, so I'm not too worried about that, but I do have another pair of shoes that have held together on that front (so to speak), so there may be a stronger glue out there that could prevent this. The upper fabric and stitching is holding up well, with no cracks or tears. It is coated or impregnated with some sort of plastic pretty much everywhere except the top of the toes, and this probably helps with durability, but it is peeling a little on the heel. I already have cracks behind the front sole lug,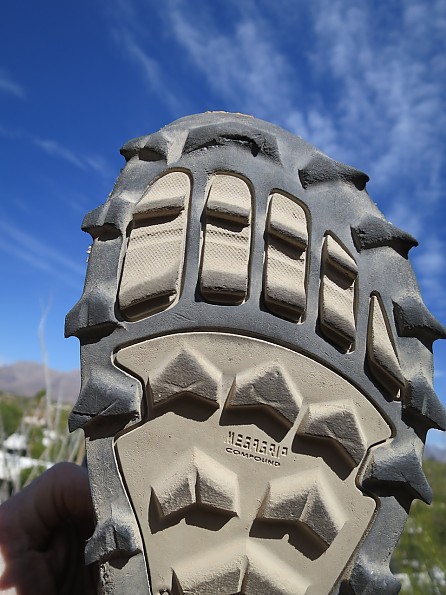 a little bit of the heel is peeling back as well, and one of the heel lugs is torn.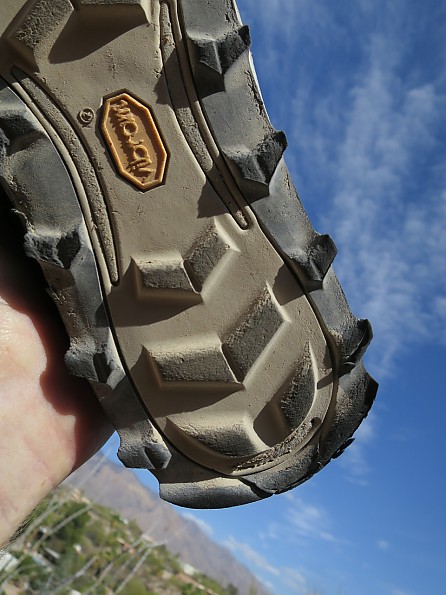 I expect to get 600-700 km out of a pair of shoes. We'll see how these hold up.
One nice feature of these shoes is the "gaiter trap", a Velcro patch sewn onto the heel (I'm tempted to call it a "sole patch", but it's in the wrong place) to anchor Dirty Girl or other "strapless" gaiters – Altra sells its own version.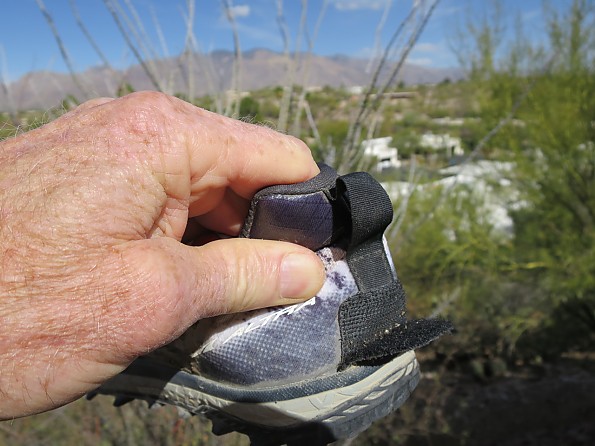 Works like a charm. The gaiter helps keep sand and dust out, and the tight weave and plastic seal of the uppers also keeps most of the fine dust out. Surprisingly, I don't find the shoes particularly sweaty.
With a 32 km (20 mile), 1300 m (4250 ft) run-hike on rough, rocky terrain yesterday I now have about 185 km (115 miles) on these shoes—enough to beat them up a little and inform an opinion. This winter in Tucson has been bone-dry, so they haven't seen any mud. If these shoes hold up well for the rest of my stay in Tucson, I'll probably pick up another pair before I head back to Norway, where I can give them the mud test. For the time being, I am a convert.
Addendum March 25, 2018
I am sad to say these shoes have flunked the durability test. I have recorded every trail km, both hiking and running, and at 244 km they have holes worn in the uppers, the sole is peeling off the front, and there are cracks in the sole behind the foremost lugs -- photos below. Admittedly the trails around here are really rocky, but these are one of Altra's top trail running shoes.
I sent the same photos to Altra, and they sent me a new pair of 1.5's for the $10 cost of shipping, even though I was beyond the 30-day satisfaction guarantee. Great that they will stand up for the product, but the product doesn't stand up well to rocky trails—and these are sold as trail runners.
The 1.5's have some reinforcement ino one of the wear spots, and I put a bead of seam sealer over the stitching in front right out of the box to see if I can get them to last a little longer this time. But I think I'll save them for the muddy but less rocky conditions back in Norway.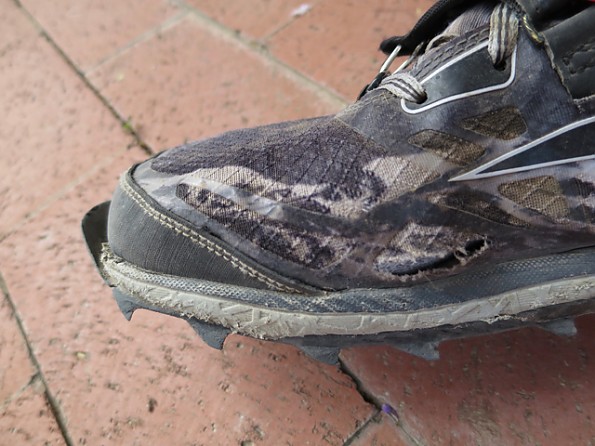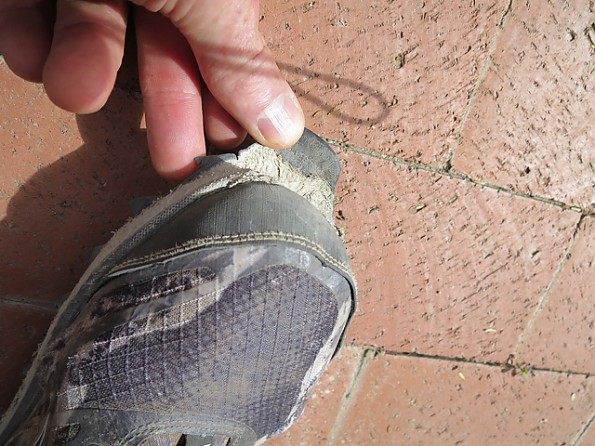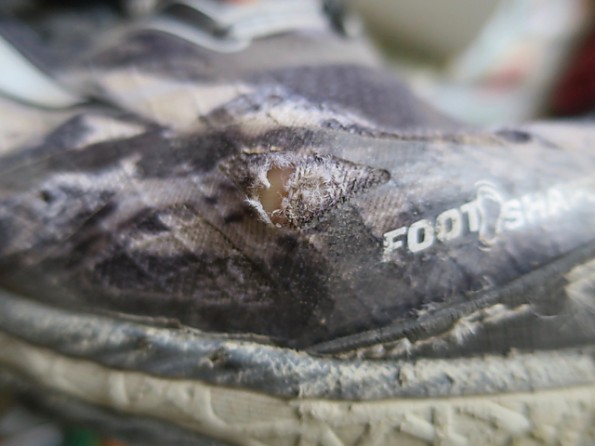 Just for comparison, an Inov-8 Talon 212 with over 750 km on them, not as comfy but they sure do last: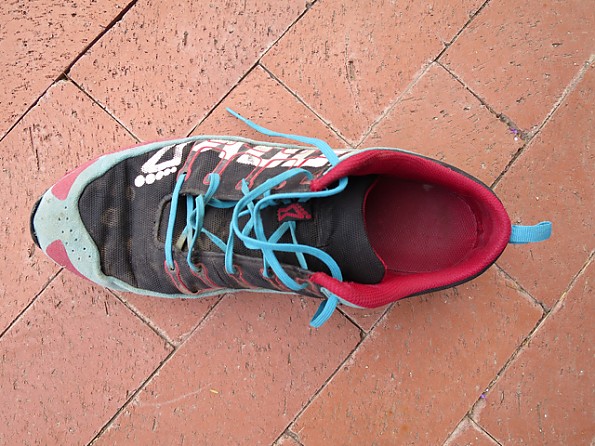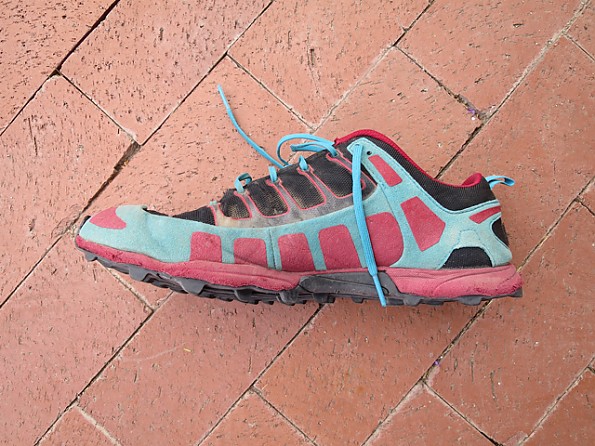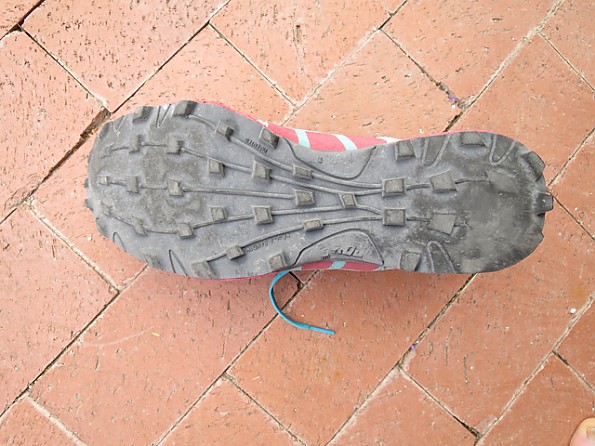 Source: bought it new
Price Paid: $106 (on sale)

No no no no. I don't know how they hold up to trail running, but they are nothing like the Lone Peaks when compared to hiking.
Pros
Nothing
Blisters
Hotspots
Cons
Heels hurt
Blisters
Don't buy
Used for the first time last weekend on a short trip in Yosemite NP. It was only 20 miles and I was carrying less than 15 pounds and I still got blisters and hotspots.
Source: bought it new
Price Paid: $100

Your Review
You May Like
Specs
Men's
Price
Historic Range: $69.83-$140.00
Reviewers Paid: $100.00-$106.00

Women's
Price
Historic Range: $69.73-$140.00