Altra Superior 2.0

The Superior 2.0 has been discontinued. It was replaced by the Altra Superior 4.0.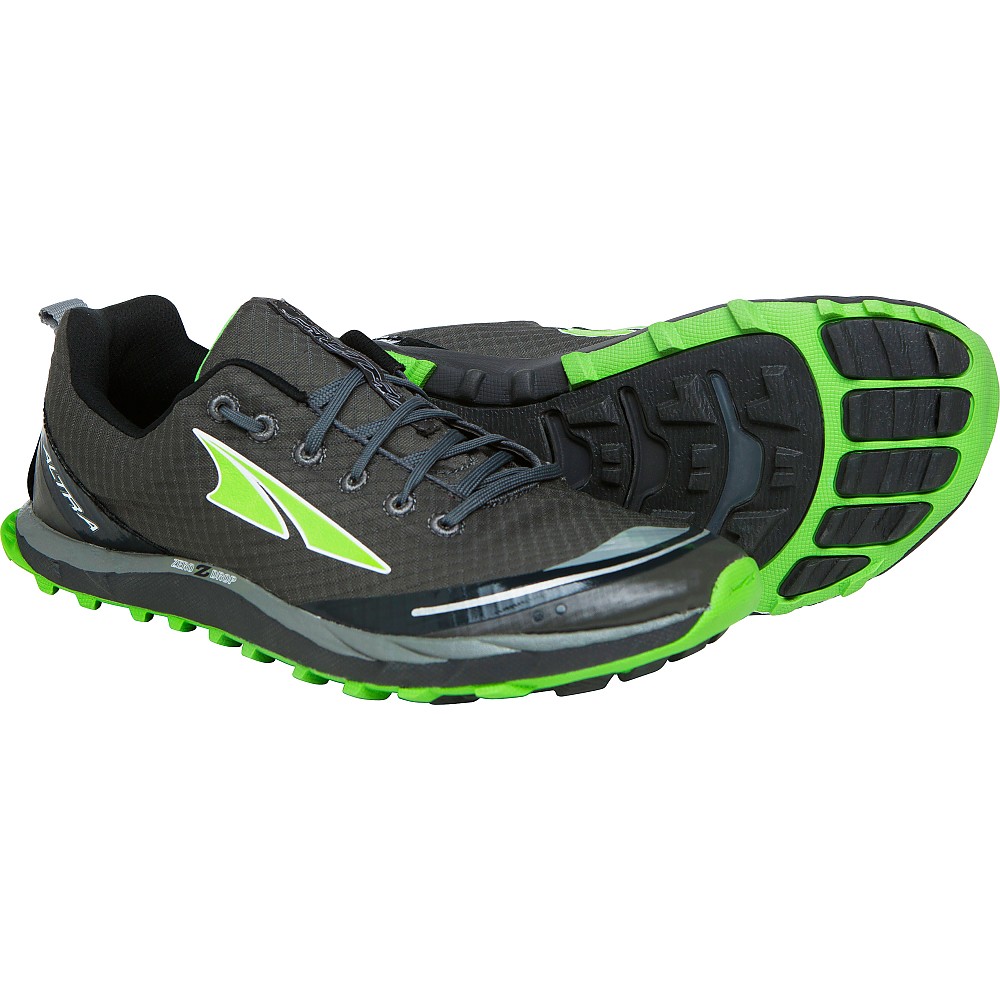 Great all-around trail shoes with comfortable fit and good trail feel. Unfortunately, they wear out too quickly.

Pros
Wide toe box without sacrificing good fit
Good trail feel
Responsive
Cons
They wear out quickly
Not super grippy on wet terrain
Loose heel cup
Intro/background:
Altra gave these shoes to everyone who participated in Oslo Ecotrail in May 2016. Since May, I have run and hiked approximately 360 kilometers/220 miles in these shoes across a wide variety of terrain, and I feel like I have put them through their paces.
Some of the big days in these shoes include a hard training weekend in loose, rocky terrain of Rondane National Park in Norway, competing in Tromsø Skyrace in Northern Norway, and climbing Mt. Fuji in Japan.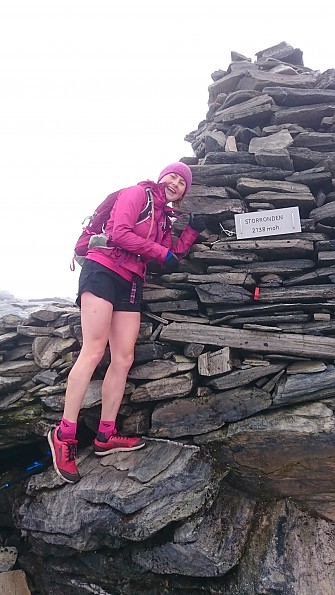 On top of Storronden in Rondane, Norway, in the Altra Superior 2.0's.
Fit:
I was aware of the Altra credo of wide toe boxes, and since I have a relatively narrow foot I was afraid this would make for a sloppy fit. Although the toe box is wide, the shoe tapers towards the middle of the foot. The strange thing is that the heel cup is a big large, so it's really only the middle part of the upper that fits snuggly.
The heel cup started to rub a little during the long climbs in Tromsø Skyrace, and ultimately this lead me to choosing another pair of shoes (Hoka Challengers) for my big race of the season, Orsières-Champex-Chamonix. So I would say they are a good middle distance (sub-marathon) trail shoe.
I have a European size 41 in the Superiors, as I was told they run small and wear a 40-40.5 in street shoes. I'm satisfied with the fit, although I wonder if I could downsize to resolve the loose heel cup issue.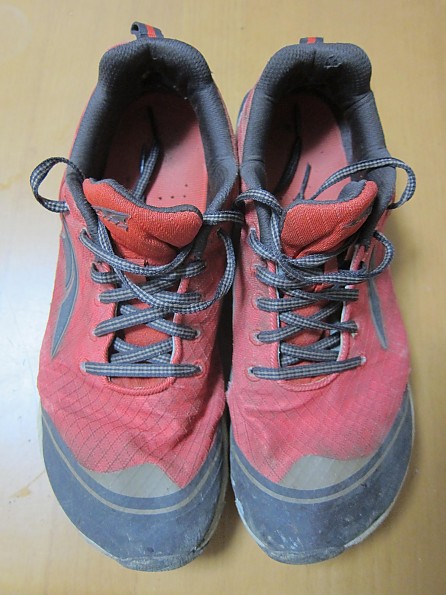 Running feel:
I am not a minimalist runner and this is my first pair of zero drop shoes, although I have run quite a bit in Hokas with 4mm drop. I was told it might take some to adjust to the drop but I didn't have any issues with it.
I love the running feel of these shoes on trails. They are very light and beg to be run fast in. The sole is relatively thin, which gives good trail feel. However, I wasn't blow away by the grip, especially on wet rocks and mud. (On the other hand, I don't actually own any shoes that I think grip well in wet rocks and mud!)
Rock plate:
The Superiors come with a rock plate insert, which is like an extra sole to put in for extra protection in rough terrain. I tried mine for one weekend, and I honestly didn't feel much of a difference with and without the rock plate. Also, either the rock plates I was given were the wrong size, or you were supposed to cut them down. Mine were slightly too wide, and as a result they wore through the fabric of the uppers in two days. Not happy.
Look and features:
The Superiors are not the best looking shoes on the market (if you care about that sort of thing!) They have a nifty gaiter trap, which is compatible with Dirty Girls and other similar gaiters.
Wear and tear:
These shoes are wearing out too quickly. I expect to wear shoes actively for around 800 kilometers (500 miles) before retirement. After 360 kilometers, I've worn through the rubber on the front of the shoe and worn off the two soft knobs on the center of the sole. I think the rubber has been chosen for soft Californian trails, not mud, rocks and roots like we have in Norway.
Here's how the rubber on the toe area of the sole has worn: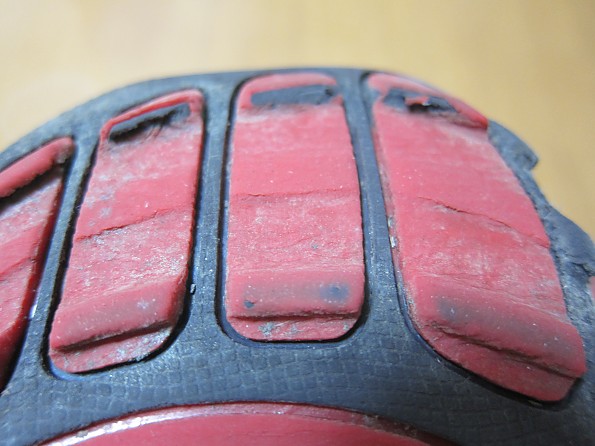 And here are the no-longer-existant lugs on the midsole: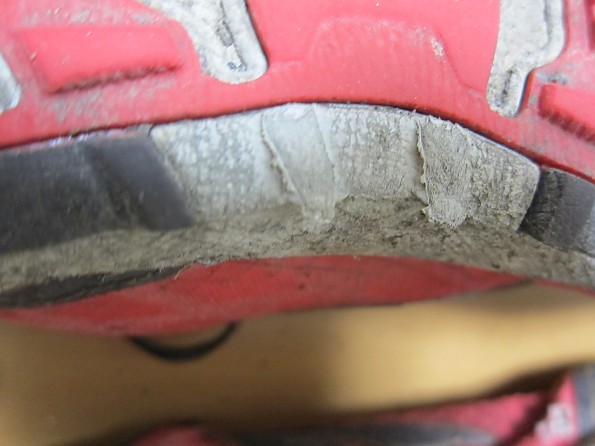 Conclusion: I got these shoes for free. Would I buy another pair?
I'm really on the fence about this. On one hand, I love running in these shoes. On the other hand, I can't afford to replace shoes every 400-500 kilometers. Hopefully Altra can produce a more durable shoes that can take the beating I give them!
Source: received it as a sample, freebie, or prize (Oslo Ecotrail/Altra)

Lightweight, comfortable, fast drying trail shoe with limited durability and support.
Pros
Roomy toe box
Very breathable
Fast drying
Comfortable
Cons
Not much support
Limited durability
Comfort and Support
The Superior 2.0 is a very comfortable, lightweight, zero drop trail running shoe that I used for running, backpacking, and currently as a backup or water shoe. The fit is very comfortable. The wide toe box is standard in Altras and contributes to an out of the box comfort that I haven't found in any other variety of trail shoe. 
The zero drop of the 21mm sole feels very natural and gives a good feel for the ground. The heel fits loosely, as others have noted, but that was not an issue other than a wear spot that has been documented by several other reviews on the shoe.
They aren't the most handsome shoes.  To be generous let's call them quirky looking.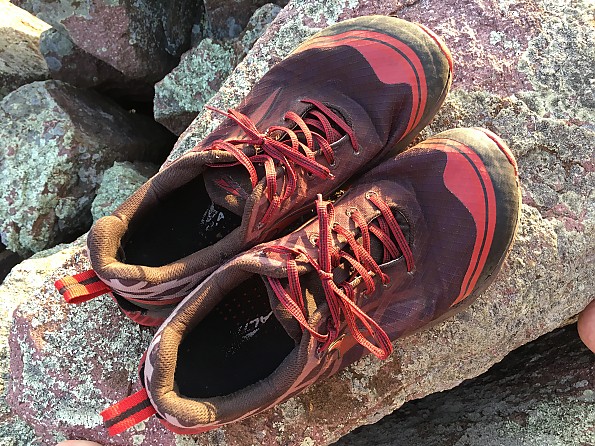 Classic Altra "clown shoe" look

These shoes were marketed by Altra as being lightly cushioned and that is accurate. I have a heavier than average step and these shoes didn't offer the support or protection that I needed for a primary backpacking shoe. After two fast and long consecutive backpacking trips I relegated these shoes to backups, and switched back to the Altra Lone Peak series for their more substantial sole support when backpacking. For trail running the support was adequate and comfortable.
Design and Function
The uppers are a thin mesh with almost no seams which contributes to the comfort factor. The mesh is highly breathable, it wets out instantly, dries in a flash, and is surprisingly comfortable without socks! Water crossings are a breeze with these shoes, and I have walked several miles sockless while they dry out with no ill effects.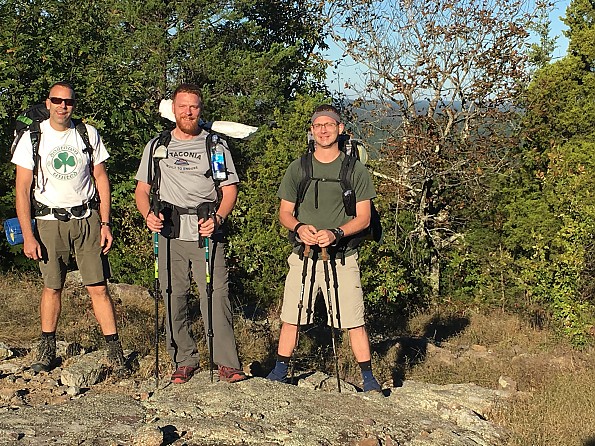 Taum Salk Section of the Ozark Trail, long fast days with thin soles


The only foam material is in the heel cup and the lightly padded tongue, the rest of the shoe is composed of the mesh. I can report that these are some of the best (?) OK, least smelly, trail shoes that I own. I attribute that to the lack of cushioning. The mesh does allow dust to enter, and gaiters don't seem to help that much. There are velcro gaiter traps on the rear of the Superiors, but no metal loops in the front like the Lone Peaks.
Traction and tread is adequate, though they aren't as aggressively treaded as the Lone Peaks.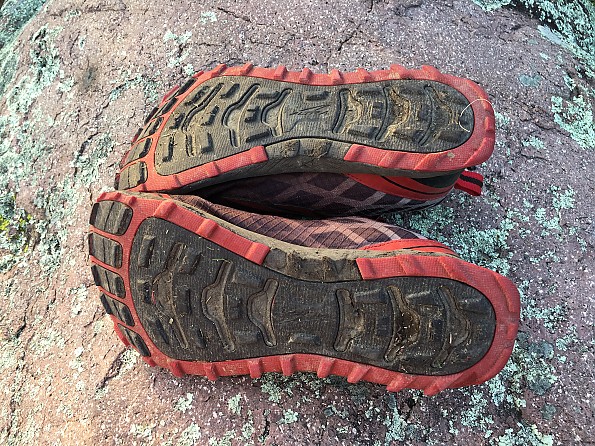 Tread, note the ripstop of the mesh uppers


Durability
My Superior 2.0's suffered a bit in the durability department. I ran in them for a short time and with a few backpacking trips have logged around 150 miles with these shoes. Functionally, they still work fine, though there are chunks missing from the soles and the area around the toe caps from rock collisions.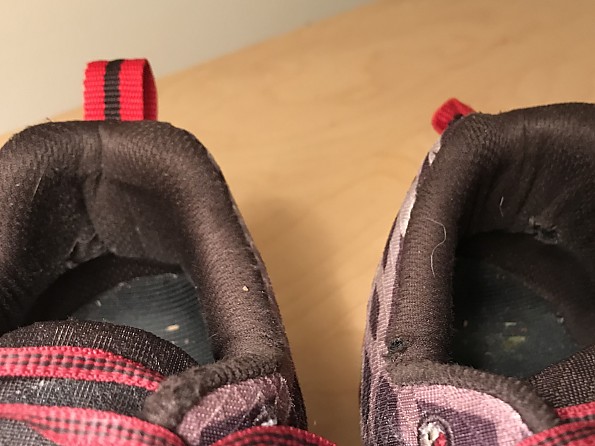 Showing wear in heel cup and sides
Summary
While the Altra Superiors 2.0 didn't give me the cushioning I needed for backpacking, for me they are a very comfortable lightweight shoe and a joy to wear without a pack and for lower mile trail running. I'd recommend them to someone who runs in wet places, and even as a somewhat heavy (9.6 ounces a shoe in size 11) but fully functional water and camp shoe.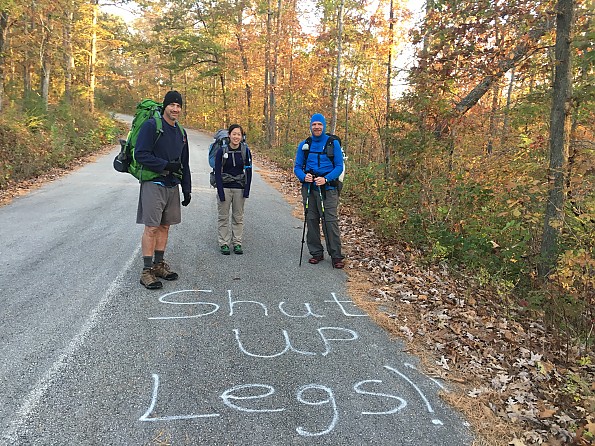 Putting in some miles in the Superior 2.0's, Karkagne section of the Ozark Trail


Source: bought it new
Price Paid: 90 USD

One of the most comfortable shoes I have owned, but not for long.
Pros
Wide toe box is very comfortable
Good trail feel in forefoot
Zero drop for those who like it that way
Cons
Wear out fast
Not great trail grip
I record my runs with a GPS watch and have put about 135 km on these shoes, mostly on trail. I bough them in my usual size 46, but the fit is a bit loose, especially in the heel (tried on the 45s but they seemed a little short).
I was looking for something with a little more padding than the "barefoot" shoes I have been running in for the last 5.5 years, but still with zero drop and some trail feel. These seemed to fit the bill. They are super comfortable, especially in the toes, where I often get rubs on my hammer toes in other shoes. The trail feel is good in the forefoot, less so in the heel. I have not tried the inserts that are supposed to give extra protection.

The bad news is that after only 135 km, the loose fit in the heel has resulted in my wearing through the soft heel lining on both shoes, resulting in an uncomfortable edge that I can feel on my heel.
I have also started to wear through the soft black outer rubber on the "toes", exposing the harder and slipperier red rubber underneath, so I'm not expecting that to last long either.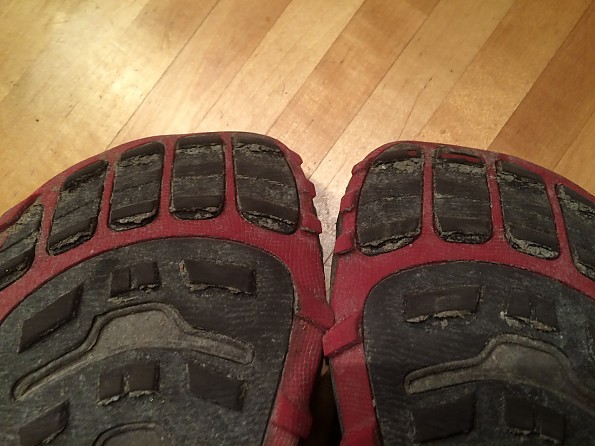 I will say that the outer material of the uppers is holding up well. I would hope to get 700 km out of a pair of shoes, but at less than 20% of that distance I have my doubts about these shoes. I have to decide between trying to return them, but I bought them in the US and would have to pay a chunk of their value in postage, or just doing a tape job on the heel lining to keep them going.
Too bad. I really wanted to like these shoes!
Source: bought it new
Price Paid: ca. $110

Your Review
You May Like
Specs
Men's
Price
Historic Range: $54.83-$109.95
Reviewers Paid: $90.00

Women's
Price
Historic Range: $54.83-$109.95

Recently on Trailspace