Appalachian Gear Company All-Paca Crew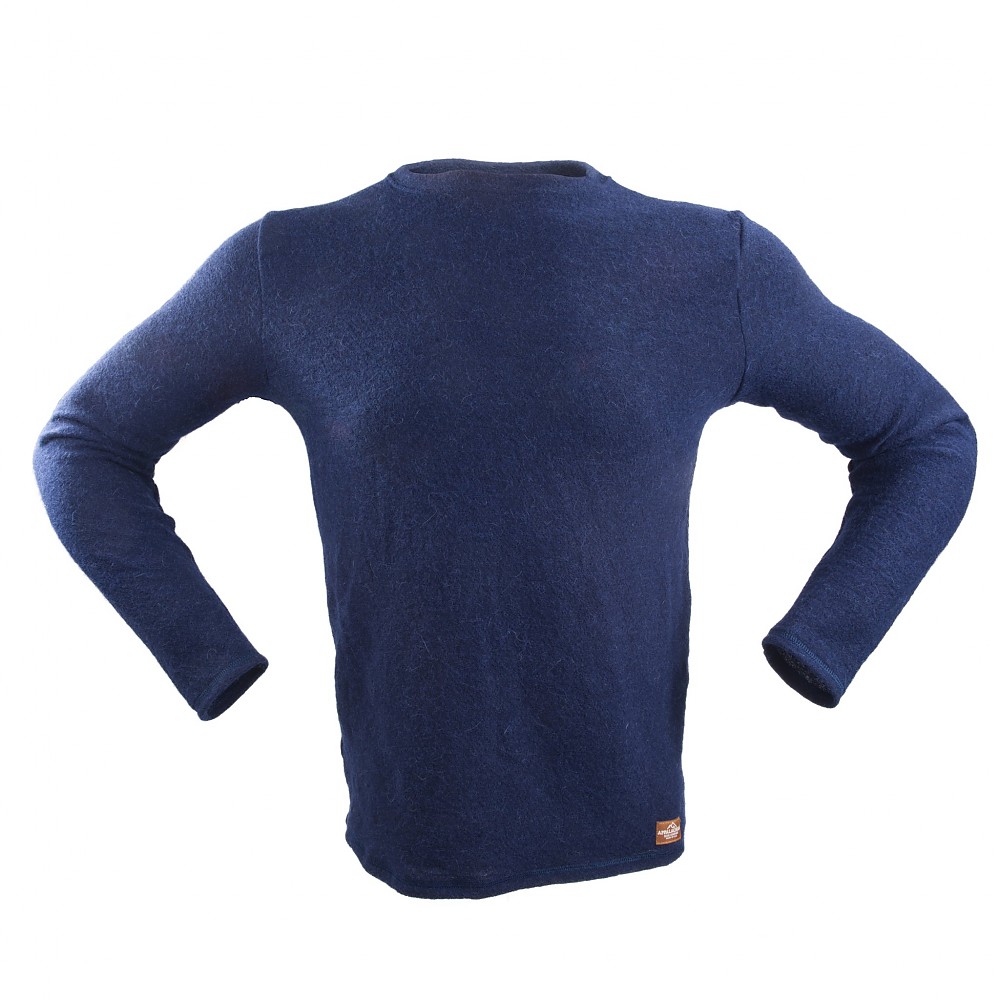 The All-Paca Crew is a lightweight, medium thickness base-layer suitable for active wear or just lounging around the house during a lock-down. It's made from 100 percent Alpaca fiber. It fills my niche as a three-season hiking/sleep layer, to be paired with a t-shirt on cold mornings and with a shell when the wind or rain begins to cut. It offers a good warmth-to-weight ratio, breathability, and also a hefty resistance to odor. It closely matches the performance of similar technical base-layers like the Patagonia R1 while managing to be slightly more comfortable. Mind the sizing and resist the urge to pick at hairs…Alpaca knit garments do have a wild-side.
Pros
Warm fuzzy ultralight comfort
Made from a natural, sustainable material
Defies odor, breathes well, and dries quickly
Made in the USA by a small local company, shipped in simple, plastic-free packaging
Cons
Sizing runs large
Natural fibers give the garment a "hairy" look that also tends to collect debris
Fibers prone to wearing off due to friction
Weight of my sample (Women's Small): 7.34 oz
Material: 100% Peruvian Alpaca Fiber
What is an Alpaca? Well, they are very cute relatives of camels and Llamas, originally hailing from South America. Given the ever-increasing popularity of their wool, Alpaca farms have been springing up all over the world but the majority of their wool is still sourced from Peru. Alpaca wool has very similar properties to sheep's wool but is said to retain much less water weight. The fibers are also softer to the touch. Alpacas can regrow their fur, just like sheep, so their wool is considered a renewable resource that is also naturally biodegradable.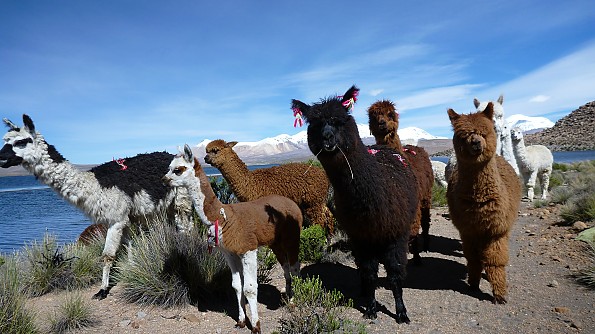 Appalachian Gear Company is a small North Carolina-based cottage company that produces adventure-related alpaca fiber products. They also make hoodies, tees, beanies, neck gaiters, and sleeping bag liners.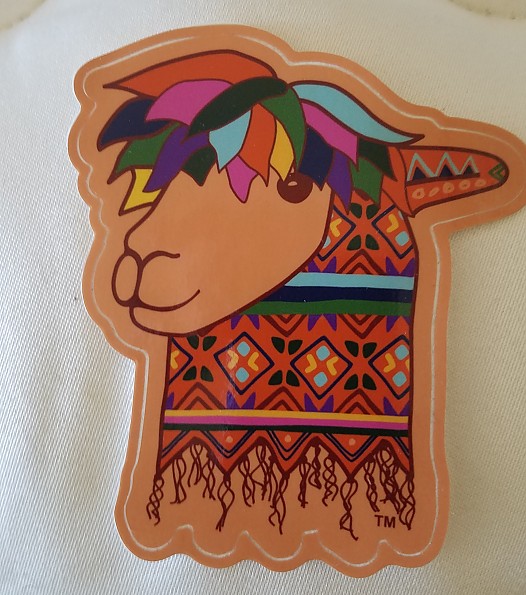 Fit & Comfort: The most important detail to note up front is that this crew runs LARGE! Appalachian Gear Company's website highlights this in bold faced lettering. I initially thought I would need a women's medium for layering but the brand representative immediately steered me towards a women's size small. In hindsight, I should have probably even gone with an extra-small.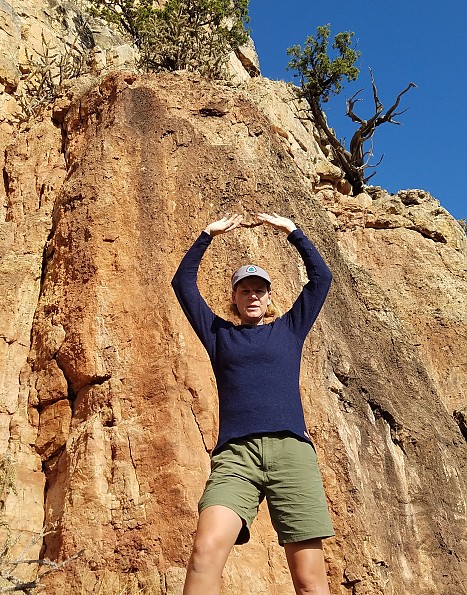 The design of this crew is "regular," not athletic. Think of it as a thin but slightly oversized sweater. While most of my base-layers trend towards skin-tight, this crew is very generous in proportion. The neck is comfortably wide, the shoulders are quite broad, and the sleeves and torso run long.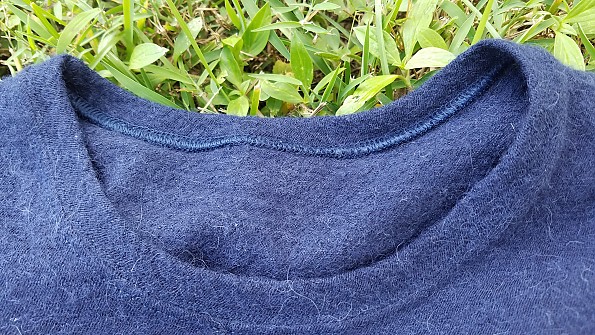 While the sleeves are the perfect length for my arms, I feel that the shoulders are actually a little too wide. There is a little gapping in the top shoulder seam, giving the garment a somewhat blocky look. Additionally, the rear hem is a couple inches longer than the front hem, providing ample rear coverage.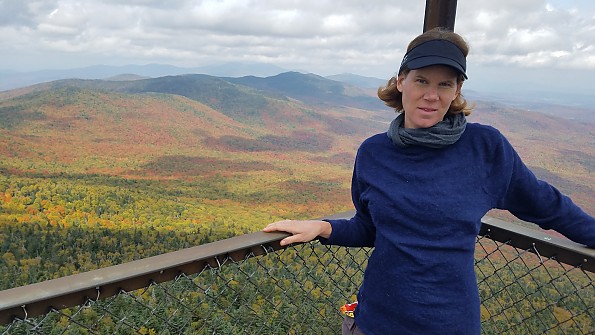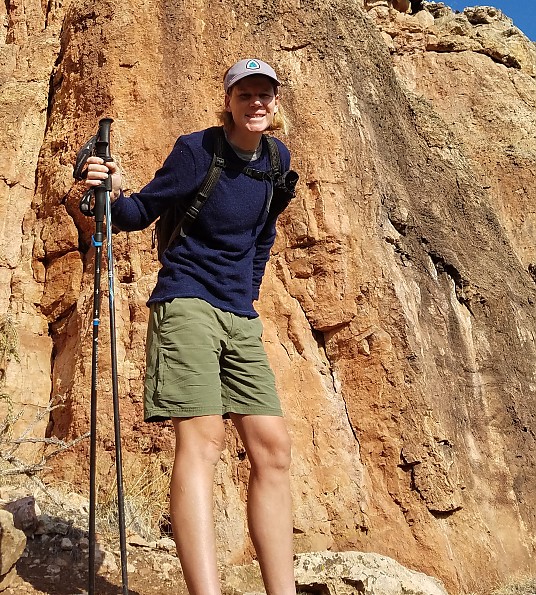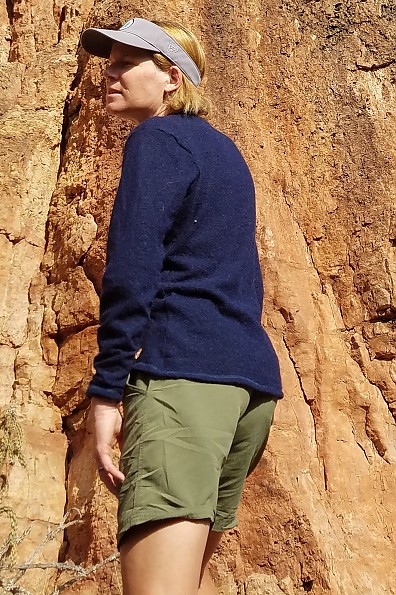 Given the generous sizing and soft natural fibers, this garment is also exceedingly comfortable. I'm a big fan of sheep wool products, but I think I like alpaca wool even better. This natural and sustainable fiber appears to provide all the benefits of sheep wool while also being incredibly soft to the touch, lightweight and more airy...almost like synthetic fleece. I don't find it itchy in the least (but it's always possible that some with sensitive skin could). The material is also quite stretchy. Through a full range of movements (i.e. class 3 climbing on mountains), I never experienced any tightness or friction.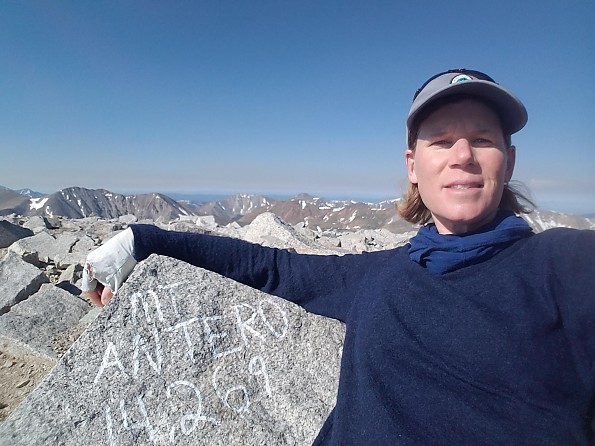 Adjustability/Layering/Ease-of-Use: This is a simple crew-necked base-layer, so it doesn't come with any adjustable features. Being that it's quite stretchy, it's easy to pull over other layers, but it does generate a lot of static-electricity, especially in arid environments. Be prepared for a bit of a shock when you're pulling it on or off over other clothes.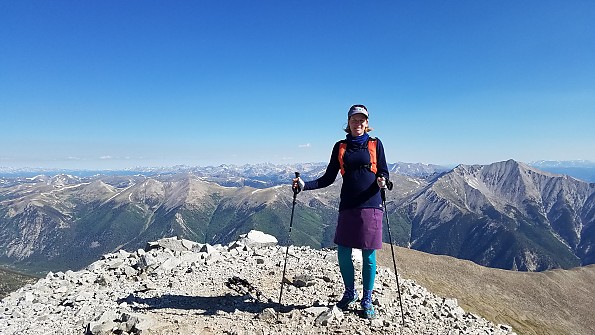 Water Resistance & Moisture: Much like sheep's wool, this is one of those wonder garments that manages to feel warm even when it's a bit damp. A few rainy days on the Long Trail convinced me of this magical trait. Even putting the crew on over wet clothes, it still feels comfortable. The fibers warm up quickly from body heat and likewise dry quickly. Moisture noticeably settles on the outside fibers when walking through fog or mist, but even this doesn't seem to affect the warmth. Also of note, this crew comes out of the clothes washer feeling almost dry to the touch. I can put it on straightaway and not feel any discomfort.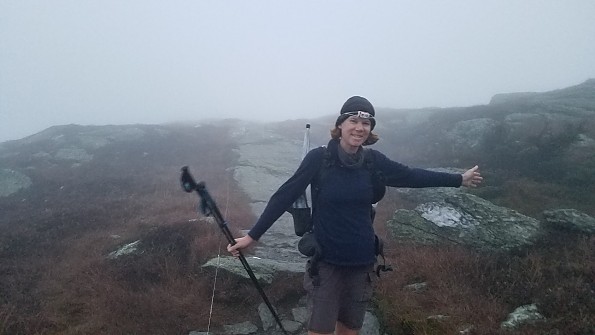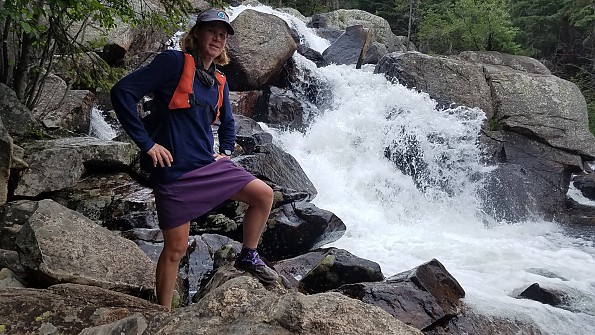 I like this crew specifically for my mountain climbs, since lugging oneself continuously up a mountainside for hours can generate a whole lot of sweat. I wore this for many of my climbs up 14er's, enjoying the lack of any accumulation of sweat.
Breathability: The All-Paca Crew excels in this regard, having as much to do with the knit as it does with the properties of the fibers. Holding it up to the sun demonstrates the "airy-ness" of the knit fabric. As I've said before, it's very much like a wool sweater. But in terms of thickness, I would classify it as a midweight base-layer. I was able to wear it in temperatures ranging from the 70's down into the 30's, depending on my activity level.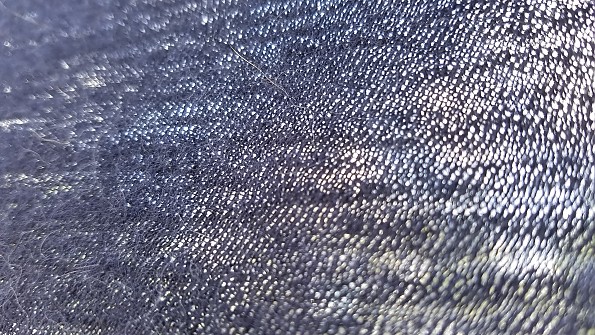 Excellent breathability also means that this is a drafty layer in windy conditions. So it's important to pair it with a good rain/wind shell. Doing so will ensure that those biting chill winds at the tops of ridgelines and mountain tops don't cut through this breathable layer as easily.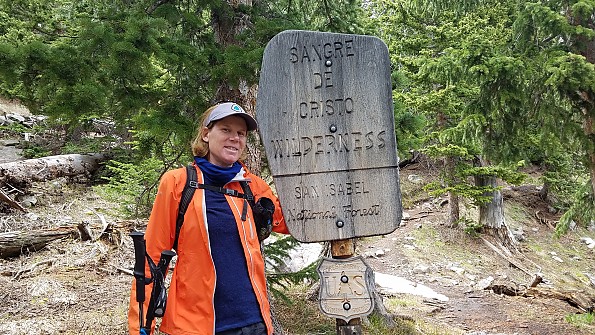 Warmth, Weight, & Packability: I'm impressed with this crew's weight and dimensions. It's very cozy, warm, and generously sized for only 7 ounces. It also packs to the size of a large grapefruit...not as compressible as down but slightly better than most fleeces. It's most similar to my Patagonia R1 crew, which weighs about the same and matches this crew's warmth, but with a much tighter fit. The R1 also holds odors, while this does not.
For another comparison, my Montbell Anorak down puffy weighs a little over 5 ounces, is warmer, but also doesn't breathe at all, so I don't/can't usually wear it while hiking. A down puffy cannot get wet, which is another reason it's not good for active wear. The All-Paca Crew fills my niche in needing a warm and breathable base-layer for hiking that at the same time can get wet and then dry quickly.
 Abrasion, Construction, & Durability: Appalachian Gear Company touts their Trail Seam and Weft knit fabric as having
tremendous toughness and durability, so you can be confident the gear will perform under extreme stress and prolonged usage.  Our hoodies, Crews and shirts have been thousands of miles and experienced millions and millions of rubs under backpack straps - and our Trail Seam™ has consistently met those stringent demands.
I'm not certain what these terms mean regarding the construction of the fabric but they also state that the fabric resists "runs" if it gets a hole or tear.
This crew has held up as well as can be expected. As a disclaimer, I'm generally pretty easy-going on my equipment (i.e. I've managed to stretch nearly 9,000 miles out of an ultralight DCF tent) and I'm well accustomed to ultralight gear. I've worn the All-Paca Crew a fair bit for day hikes and a whole lot when I thru-hiked the Long Trail, with no noticeable wear or tear. I've also done some technical hiking through brush and over a lot of rock, with no snags to the fabric.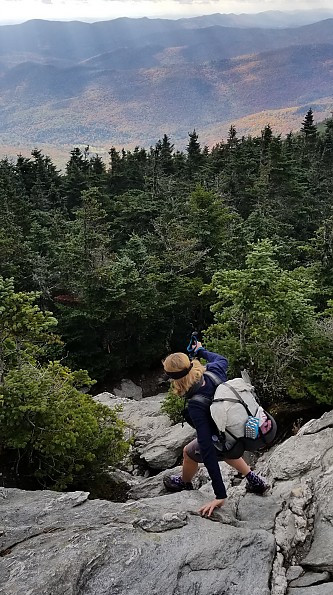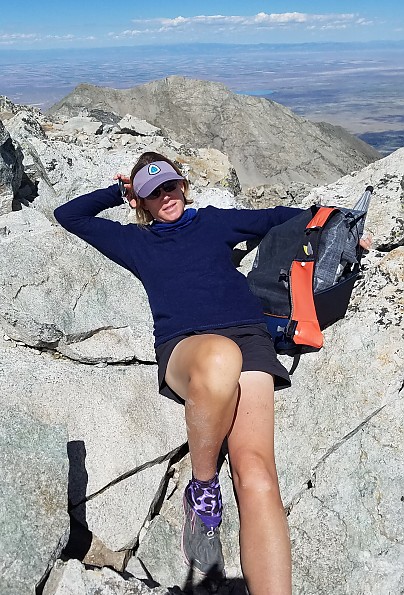 The main issue so far is that my backpack has a few high-friction spots where I found some fibers that had rubbed off. This is common with knit and/or wool fabrics. Not surprisingly, areas around the shoulders and back are ground down under a load over time and distance. You should see what little is left of my merino wool t-shirts after a 2-3K mile thru-hike. I suspect this layer would suffer a similar fate if exposed to such high mileage. I don't feel it's as resistant to abrasion as some of my other synthetic baselayers like my R1.
It's also worth noting here just how "hairy" a garment this is. Anyone living with cats or dogs might best appreciate what it's like to be constantly covered in hair. I have to resist the urge to pick at these hairs, sticking out all over, because they are still a part of the knit. Removing them would be akin to removing the feathers that poke out of a down puffy or sleeping bag…you don't want to lose that insulation.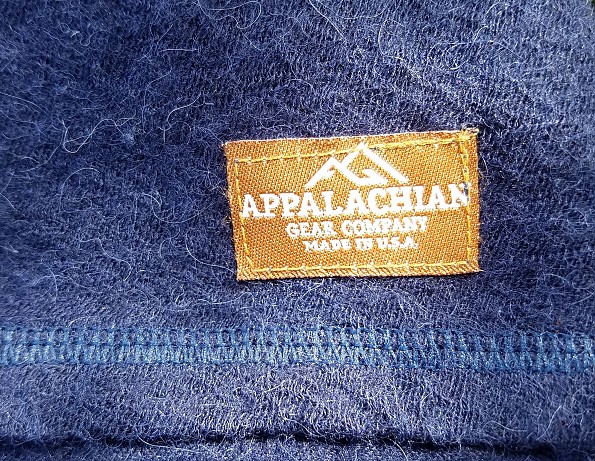 The fuzziness and static-electricity also seem to invite all sorts of hitchhikers…stray hairs, pine needles and other debris. I made the mistake of breaking under a tree in some duff and my backside was subsequently coated! It took a lot of effort to shake it all off, as the debris has a way of embedding itself into the knit. I have a Jekyll and Hyde relationship between my OCD cleanliness and hikertrash lifestyle, so I can generally put up with this crew's unruly appearance. Those that are more consistently on the OCD side of the spectrum might not like this characteristic.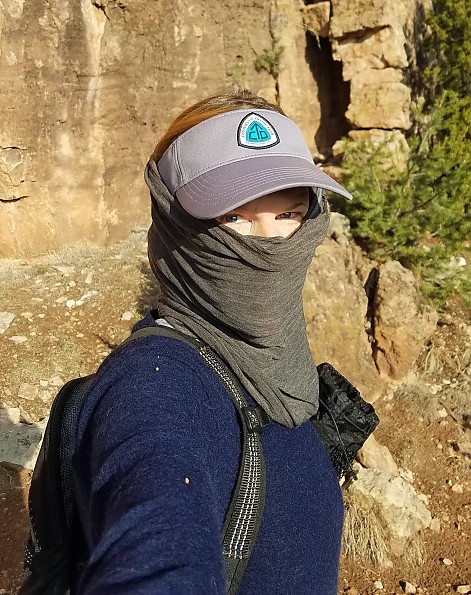 In contrast to an affinity for debris, these wild fibers do seem to defy odors. Have stinky armpit build-up over the course of a day hike? No problem. How about weeks on end? I washed my crew only twice over the summer. Then I purposely didn't wash it for over 2 weeks while hiking the Long Trail, just to see if I could get away with it. I wore it most days to hike in and every night to sleep in...for 16 days. That whole time, I never detected any odor. Not having to wash the garment was a real benefit in town because it meant that I didn't have to wear my overly hot puffy or rain jacket while waiting for the rest of my clothes to wash and dry.
Lastly, I have some concern about stretch in the garment. Often with wool products, shrinkage is an issue. Yet this garment is so stretchy it seems more capable of becoming over-stretched. I can't say for certain that it has gotten bigger over time but it feels like it. I met another guy wearing this crew's partner, a hoodie, and I recognized the lineage immediately when I noticed how it was hanging loosely on his body. I asked if he had a problem with stretch and he wasn't sure…he was just as happy with the comfort. Regardless, I think it's a good idea to follow manufacturer suggestions not to dry it with heavy jeans and towels and to lay it flat when air-drying. I think washing and drying it also helps to bring it back to its former shape.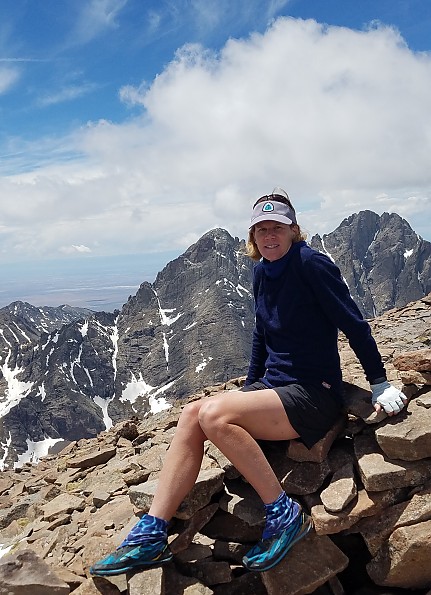 Other Care Suggestions: It's best to read all the care instructions on the brand's website. In summary, they suggest treating their products as you would with wool: Minimize washing in a machine, machine wash in delicate cycle in small loads, and dry in low heat. I prefer air drying my wool things and this crew does seem to dry even faster than wool, if you give it a proper spin. Also keep it away from moths.

Conditions: I've worn the All-Paca Crew on 20 some day hikes, several overnights, and one section hike of the Colorado Trail over the course of the 2020 summer (May-August). I also wore it while thru-hiking the Long Trail of Vermont in the fall, 2020.  It's come in handy just lounging around the house, too.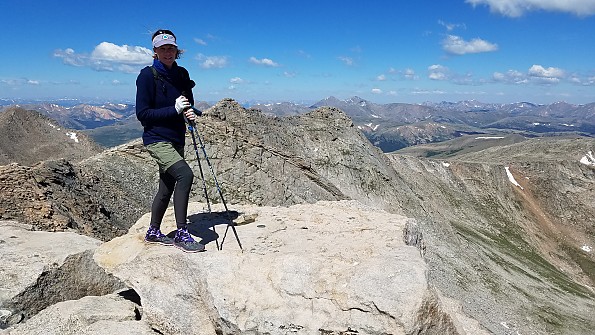 Thanks to Appalachian Gear Company and Trailspace for the opportunity to test this crew! I've enjoyed it immensely. I hope to take it along on my thru-hike of the Appalachian Trail Summer 2021.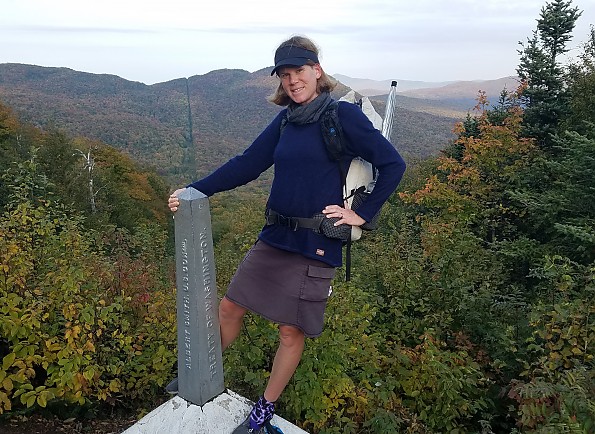 Background
I've used some of the more stand-out base-layers and fleece offerings from big companies such as Patagonia and Icebreaker, as well as from smaller cottage companies like Melanzana. I have found that a combination of a short-sleeve merino t-shirt, a long sleeve crew neck, a hooded down puffy, and a hooded rain shell works best as my layering scheme. This is a combination that has served me well for about 10,000 miles of thru-hiking and backpacking, throughout a variety of challenging conditions.
Source: received for testing via the Trailspace Review Corps (Sample for testing and review provided by Appalachian Gear Company)

Your Review
Where to Buy
Help support this site by making your next gear purchase through one of the links above. Click a link, buy what you need, and the seller will contribute a portion of the purchase price to support Trailspace's independent gear reviews.
You May Like
Specs
Men's
Price
MSRP: $145.00

Material
100% Alpaca fiber

Fit
Regular Fit

Origin
Made in the USA

Women's
Price
MSRP: $145.00

Material
100% Alpaca fiber

Fit
Regular Fit

Origin
Made in the USA

Recently on Trailspace