Appalachian Gear Company All-Paca Neck Pipe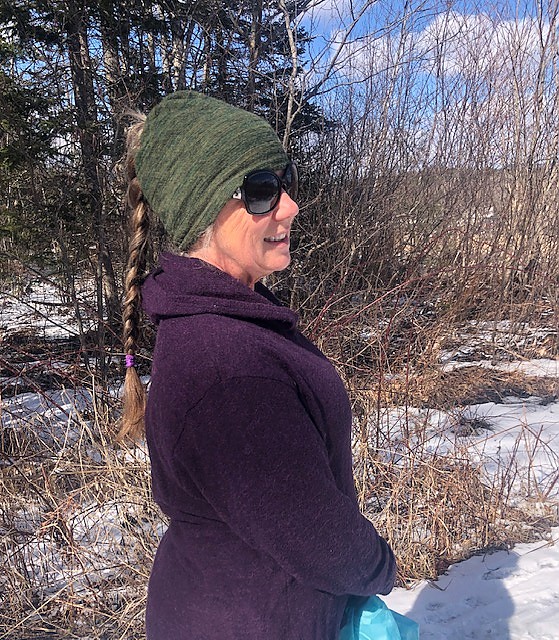 This is a simple neck gaiter, serving a basic but essential part of my various outdoor activities. Alpaca wool performs superior over synthetic and cotton, plus even slightly better than merino wool. Breathability makes it much more tolerable in hot conditions, while it works very well for thermal protection in the cold. It also helps keep the sun off my neck, face, and head.
Pros
Multi-use / multi-wear
Stretchy and large enough to provide full coverage coverage of the neck, head, and face
Alpaca fabric is soft against skin, highly breathable, and handles moisture extremely well
Inexpensive
Made from a natural, sustainable material
Defies odor and dries quickly
Made in the USA by a small cottage company, shipped in simple, plastic-free packaging
Cons
Highly breathable, this probably doesn't do a whole lot to prevent the spread of coronavirus.
Availability and color choices limited due to ongoing production and supply chain issues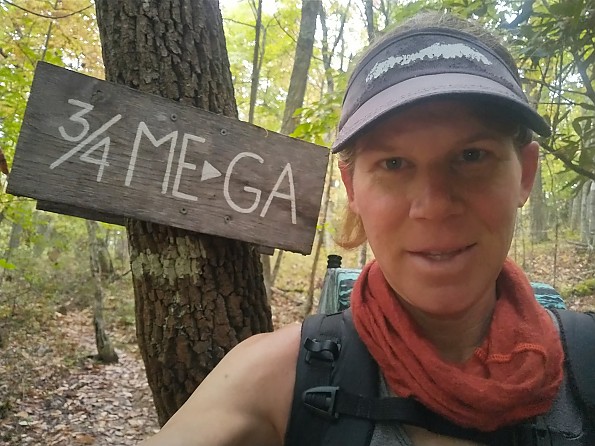 Background & Conditions: Please see my review of merino wool Buffs for a full discussion of why I like and use neck gaiters so much.
While thru-hiking the Appalachian Trail, I had the opportunity to attend the annual ALDHA Gathering, where I unexpectedly met the crew from Appalachian Gear Company. I was wandering through the vendor area when they recognized that I was wearing one of their All-Paca crew fleeces, calling out to say "Hi!" I tested this fleece for Trailspace Review Corps in 2020 and it quickly became my new ALL TIME favorite. I wore it nearly every day while on the Long Trail and later on the AT, where I came to love it even more.
So I was incredibly excited to meet the AppGearCo team at the Gathering. Even though I was still on-trail, with limited ability to carry additional items, I couldn't resist added a few small alpaca garments to my collection. I picked up an All-Paca Neck Pipe and Beanie, immediately replacing my treasured merino Buff.
With hunting season coming on, I figured it couldn't hurt to add some orange to my hiking outfit (albeit not the brightest orange but still better than nothing). I really love the color of this neck pipe...a perfect way to celebrate earth tones and fall colors. I went on to wear it for the remainder of my AT thru-hike, Oct 10 - Nov 4 (1/4th of the trail...650 miles...and 1 month of near-continuous use). I wore it in the heat and humidity as well as in the cold and rain.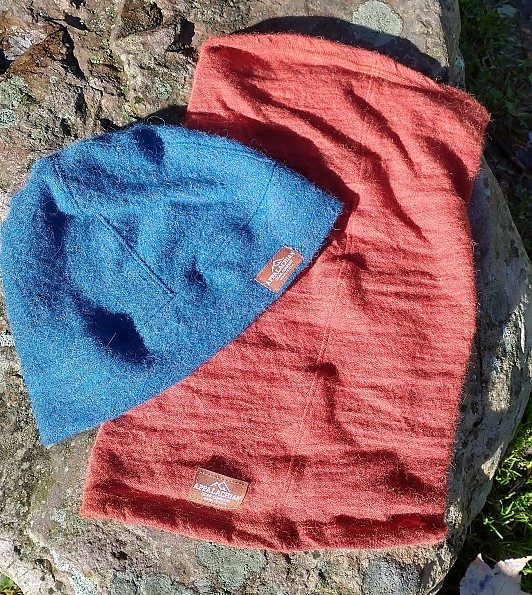 Fit & Comfort: I'm the biggest fan of natural animal fiber garments, namely merino and alpaca wool. For prolonged active-wear, I especially prefer them for anything next-to-skin, I.e undergarments. I love that such products resist odors, breathe like nothing else, and feel so comfortable against my skin, no matter what the conditions. I also value that animal wool is a natural, renewable, and biodegradable product. I can feel ok about accidentally shedding the fibers in the ecosystems where I hike.
I've recently discovered that alpaca wool replicates all the great attributes of merino while also slightly outperforming it when it comes to moisture control, odor resistance and breath-ability. The All-Paca Neck Pipe has been the perfect substitute for a merino Buff. Another great thing about the neck pipe is that it's the least expensive product offered by AppGearCo, making it an excellent choice for anyone on the fence about trying alpaca.
If you don't want to invest fully in one of their hoodies or crew fleeces, then just try the neck pipe for awhile. If you tolerate the feel of it against your skin (some are understandably too sensitive for wool fibers, even merino and alpaca), then you can feel secure knowing you'll like their other products.
Warmth & Layering: A neck pipe is perfect for layering. It can slide over hats and beanies and also under hoods and jackets, just like a buff. The only slight difference is that mine is a bit thicker than a lightweight merino buff. I didn't notice any change in comfort when I wore it in the heat but do think it's better suited for slightly cooler temperatures.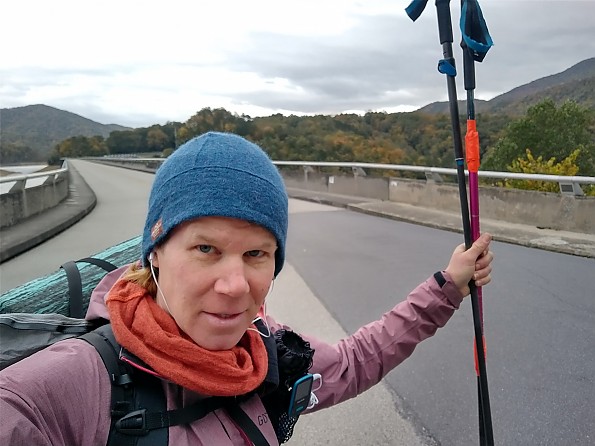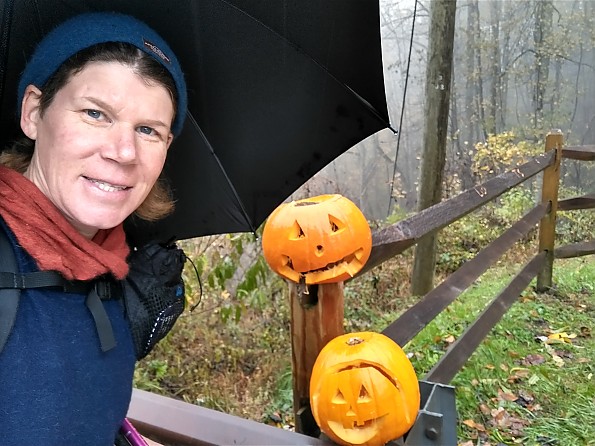 Water Resistance, Breathability, & Moisture: As previously mentioned, it's in these areas that I think alpaca outperforms merino wool. I know this because I spent some pretty prolonged periods hiking in rain on the AT. I'm normally able to keep my core dry by using my umbrella, but there were a few times where the trail was too overgrown to have it deployed the whole day. The trail was also going up and down too frequently for me to tolerate my rain jacket, so I just hiked in my fleece layers.
I was rather impressed that I didn't get soaked to the bone, remaining warm and dry under the layers but also not sweating to death. Alpaca fibers are so...hairy?...that they seem to catch and repel a light drizzle, while also allowing inner moisture to evaporate quickly. I see these same properties on the rare occasions when I launder my alpaca garments...they come out of the washer feeling nearly dry so I often just put them on straight away, without bothering to run them through the drier.
Construction & Durability: The All-Paca neck pipe is a simple garment, with only one seam up the middle and hems at either end...all solid. I didn't care for the sewn-on label whenever it accidentally became positioned against my neck or face but it wasn't annoying enough to bother removing. While I always cut the tags off my buffs, I try to refrain from removing labels from the products of cottage companies because I actually like to help promote them.
Alpaca products resist odor so well that they need not be washed very regularly. I usually went several weeks before washing any of my garments. Running them through a drier restores their loft nicely, so this was the main reason I even bothered to wash and dry them while on the trail.
Most unfortunately, I accidentally left my neck pipe behind in a Georgia hotel room at the end of the trail and it has subsequently "gone missing" in the USPS mail, despite my best efforts to have it returned. So I can't report on its long-term durability. I can say that my fleece top became rather trashed after wearing it for several thru-hikes, suffering holes in areas of high friction around my lower back. A neck pipe isn't really exposed to much friction, so I would imagine that I could get many thousands of miles of use from one.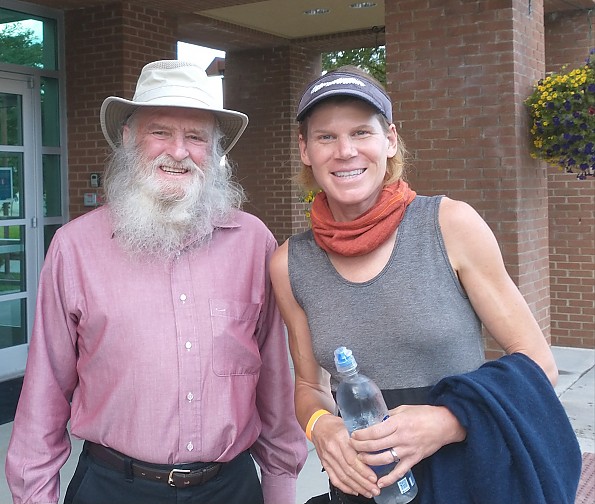 I want to thank Appalachian Gear Company for initially introducing me to such a wonderful product in their fleece crew top, tested as part of one of my Trailspace Review Corps assignments. It was truly one of my most favorite pieces of gear on multiple thru-hikes (LT & AT). In full disclosure, I was gifted the All-Paca beanie at the ALDHA Gathering, but I did pay for the neck pipe...and will be buying yet another one since my first appears to be lost for good.
Experience
I use a wool neck gaiter primarily for sun protection for pretty much every outdoor activity, including thru-hiking, biking, skiing, kayaking, and running. These days, I wear it around my neck almost everywhere in case I forget to also bring along a cotton face mask. In a pinch, I double up the fabric to cover my face indoors. However, a purpose-built face mask is still preferable for indoor use.
Source: bought it new
Price Paid: $20

Alpaca neck pipe, how do I love thee? Let me count the ways...and that is key, the versatility, the many uses of a good neck pipe (aka buff) are solid gold outside, when every ounce counts. And every item doing multipurpose is my favorite trait. The additional benefits of alpaca fiber make this a step or four above other buffs.
Pros
Alpaca fiber properties—temperature regulating, water resistant
Multi-purpose
Very soft
Does not exude the hiker "stinkiness"
Made in USA
Cons
May not be in everyone's price range
Not sure I'll grab it first in July and August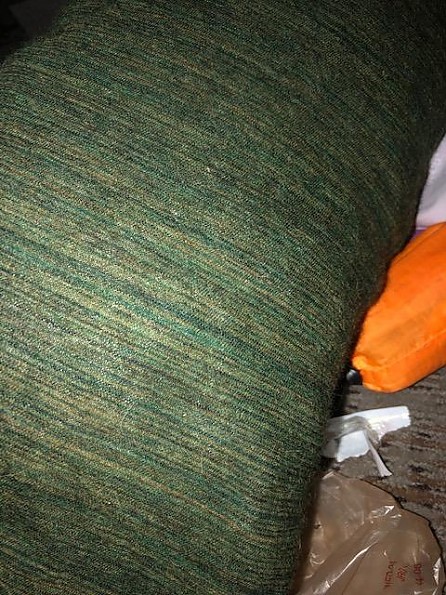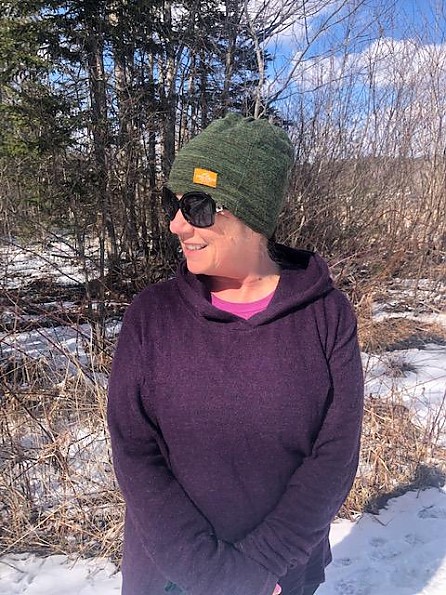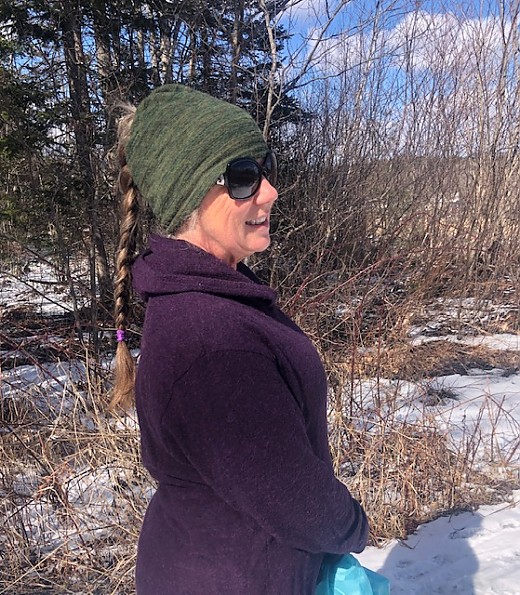 One-size-fits-all products are few and welcome in the outdoors. I would consider this an upgrade on the good ole neck buff. I've had many, and likely so have all of you! T-shirt material (several "free" or included when doing a charity run or event, with ads printed on them), have had a heavier wool one for winter outdoor activities. So what can be special about another neck pipe/buff? 
If you have not experienced alpaca fleece, it may not be obvious. Alpacas are incredible beings. And they generally need a good shave 1-2 times a year. That fiber spins up into an incredible fabric which is very breathable, fast drying, does not hold onto human odors, and insulates well even when wet—maybe even better than merino!
It also will usually not "run" if you catch it on a branch or thorn, even if a small hole. One small factor to be aware of is that a pure alpaca fiber may stretch a bit over time. Not a factor for a neck pipe, and minor for most products, but I do notice it a small bit in sweaters. 
I've been wearing this neck pipe for several months now, mostly to keep my neck warm through the fall on day hikes, at work when outside, often it is just enough extra on cool days and less bulky than a scarf. 
Also took it on a week-long trip recently where temps ranged from low 20's to 60's and used it every day. On a couple of rainy days, it did a better job than expected of being mostly rain resistant (i.e. in practical terms, that was barely damp and dried quickly). Some of the other-than-neck uses (so far):
I used it as a pillowcase at night, was just the right fit for my luxury real small pillow, and so very soft.

Pulling entire pipe (length is listed as 16.75") loosely over my hair, just to cover when going through a dense section, or when drizzly-look was similar to old fashioned bandana.

Folded up as a headband (hair back, could be used if sweaty also)

My favorite and most common use became using it simply as a beanie. I laid the pipe out, gave it a twist, and flipped two ends together resulting in a snug but not too tight beanie. By controlling the twist, could make it tighter to look like a true beanie, but by looser twisting, was able to use as a ponytail beanie (meaning there was a hole I could slip my ponytail through).
The lightweight versatility, warmth, and by the way, its really pretty shades/stripes of green, make this a solid add to any outdoor trip for me. Now, depending on where, I may not take it along in July and August, but if planning elevation, and/or rain, I've been in some freezing sleet or very chilly nights, so might still be worth it—I will probably try it up at Baxter this summer!
This one was provided for a trial and review for me, and I think for the price, there is value enough that I would buy another color and also as gifts. 
Experience
Have used buffs or neck pipes for decades, from cotton bandanas to the soft T-shirt material to thick wool for winter. They all do similar functions; I think the nature of alpaca, and the high quality I've found Appalachian Gear products to be constructed of, take this a step up from most.
Source: Sample for testing and review provided by Trailspace and Appalachian Gear Company

Your Review
Where to Buy
Help support this site by making your next gear purchase through one of the links above. Click a link, buy what you need, and the seller will contribute a portion of the purchase price to support Trailspace's independent gear reviews.
You May Like
Specs
Price
MSRP: $23.00
Reviewers Paid: $20.00

Material
100% alpaca fiber

Recently on Trailspace