Gander Mountain Guide Series Thundercloud II Rain Jacket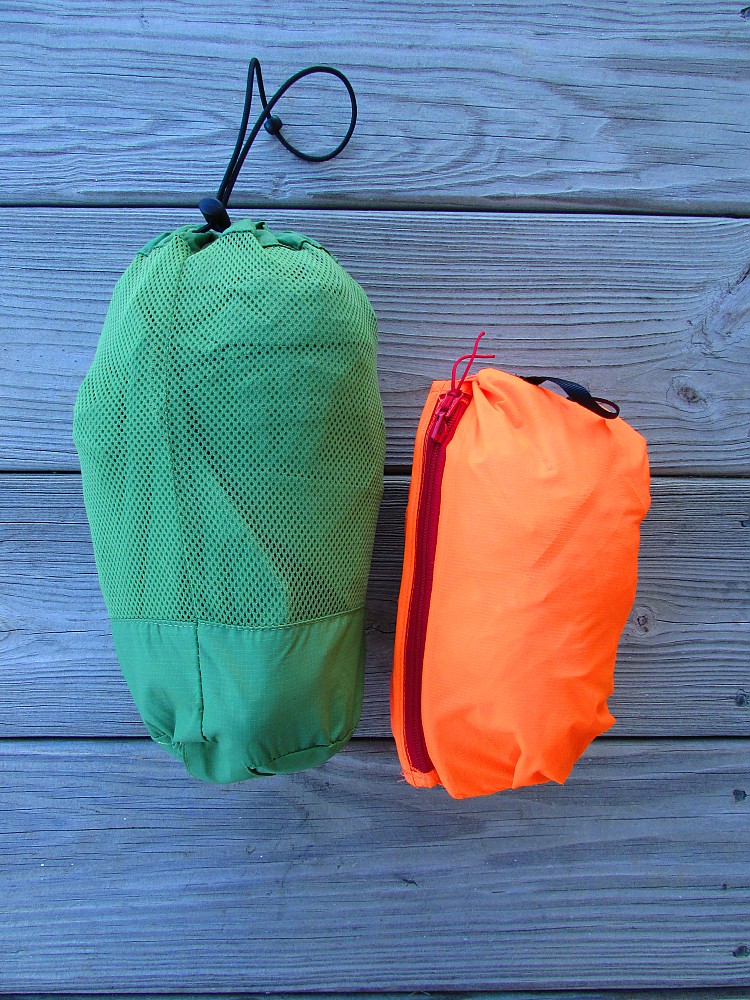 For those who don't want to "shell" out $80 or $100 for a hard shell waterproof jacket, this'll be for you. While the sizing may be off, this is a solid waterproof jacket, consistent as well as compact. Not too many frills, but will keep you dry!
Pros
Reasonably priced
Compact
Waterproof
Cons
Mesh lining
Velcro unnecessary with zipper
Runs slightly large
A review for an early holiday gift that's received a lot of use in the past three weeks. I've been down to Charleston and back to Raleigh. No white Christmas, but plenty of rain!
I am 5'9" and 150 lbs, athletic. My in-laws gave me a medium (typical for me), but this runs a little large in my opinion. If I had more layers and really used this as shell atop, it may not be as bad. The sleeves are longer than expected and waist goes further than I like (I prefer the jacket ending about 2 inches below my belt or so; this goes about 4-5 inches).
I'll start with the "bad" as there really aren't many, especially for the price. This normally goes for about $50 but is $35 on the Gander Mtn website now.
I am not a fan of the velcro next to the zipper (see my picture at the bottom).  It is more of a burden than benefit. I understand that the velcro can be used instead of the zipper, thus increasing breathability, but how many times would a person prefer the velcro to the zipper. By default if you use the zipper, you HAVE to use the velcro. It can get annoying.  
The inner mesh lining is both on my good and bad list. It's nice to not have the potentially cold shell on bare skin, but mesh can sometimes get caught on button or other zippers if using this on top of a jacket or long sleeve shirt with a button to roll up the sleeve. UPDATE: I have since removed the mesh lining, saving some weight and now have it to use for a DIY mesh bag.  
While my negatives seem like a lot, those are really all that I can think of with this jacket. I never used Gander Mtn gear before and it may not be one of the "big guys" but it performs like the best of them. The material seems to be very durable and it has options to be ventilated though no underarm vents exist. The hood also fits well and has a draw cord, similar to many others. The brim is sturdy as well. 
One last aspect that I like is the small storage bag that comes with it (attached to the tag). It is about 5 or 6 inches long and 3 or 4 inches in diameter once stuffed with...the jacket.  Nice addition when hiking though I've only used it for everyday use and for work (it's simple enough to look professional). 
EDIT: Please review rob5073's comment below, great addition to my review!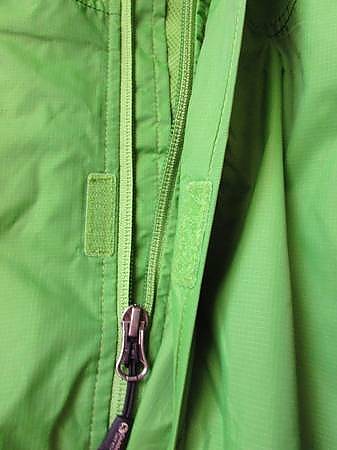 Velcro in addition to zipper
Beads up fine, left on for about and hour, wiped off and no absorption
Inner layer with mesh (pre removal)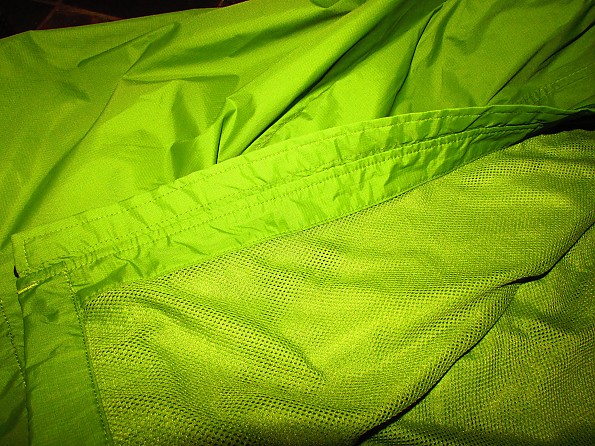 Packability into its bag (right is Helly Hansen, 6 oz jacket)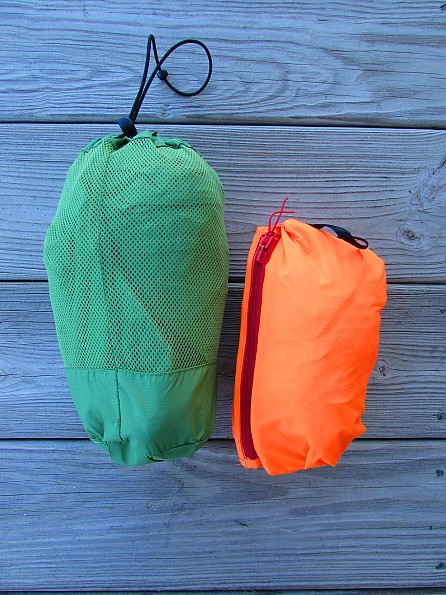 Source: received it as a personal gift

Your Review
You May Like