Grayl Ultralight

#2 in Bottle and Inline Water Filters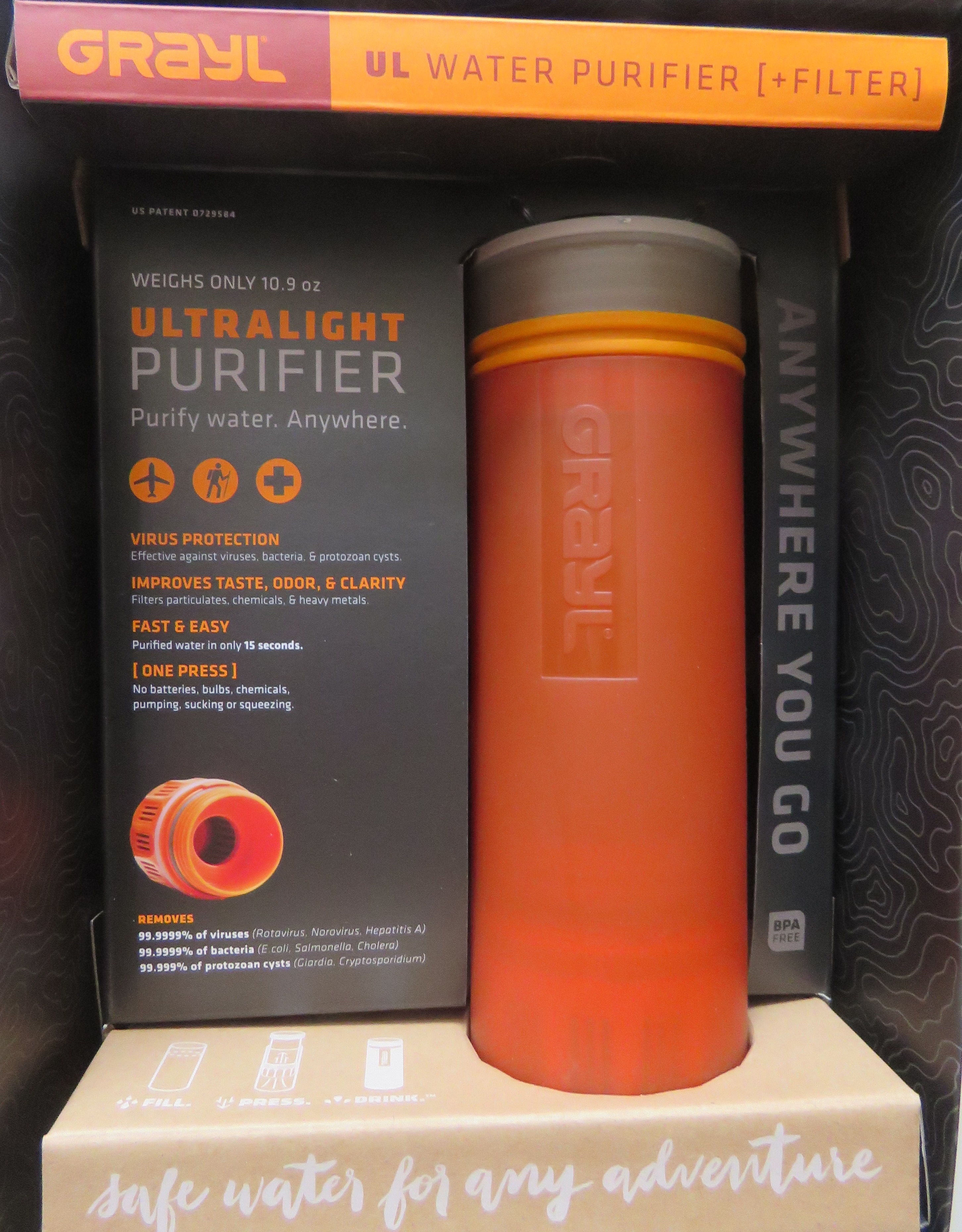 Specs
Price
MSRP: $69.95
Current Retail: $52.99-$69.95
Historic Range: $47.96-$69.95
Reviewers Paid: $45.00-$60.00

Reviews
2

reviews

5-star:

2

4-star:

0

3-star:

0

2-star:

0

1-star:

0
I purchased this water filtration bottle primarily to take canoeing, for day trips and canoe camping outings. It is small, easy to carry, and can provide clean drinking water in a short period of time. It is really tough to use in the canoe, due to pressure needed, but a quick stop off at shore and I can get clean water quickly. It is also handy to use when hiking, as it fits nicely into backpack bottle pockets.
Pros
Simple operation
Long lasting filter
Easy to transport/small and lightweight
Durable
Cons
Can be hard or uncomfortable to press
Limited capacity for each use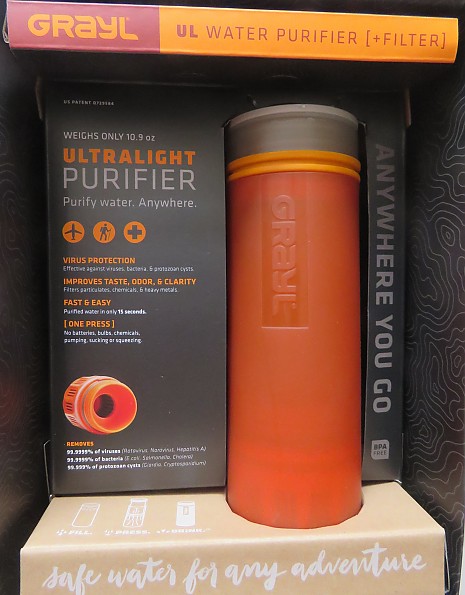 With the unseasonably warm summer we had, and with numerous canoe camping trips on the agenda, I was looking for a simple, easy to use, and portable water filtration system/product that I could bring canoeing, camping, and hiking. Having potable water in the canoe is essential for both paddlers and dogs, and at remote canoe camping sites, relying on the lake water can be risky.
Though we hike in areas with mostly clean waters, it is not wise to depend on luck when utilizing our streams for drinking water. The Grayl Ultralight Purifier, at a price of only $59.95, seemed as though it would be a feasible product to meet our needs. We have found it a simple, uncomplicated way to provide us with safe water for drinking and cooking.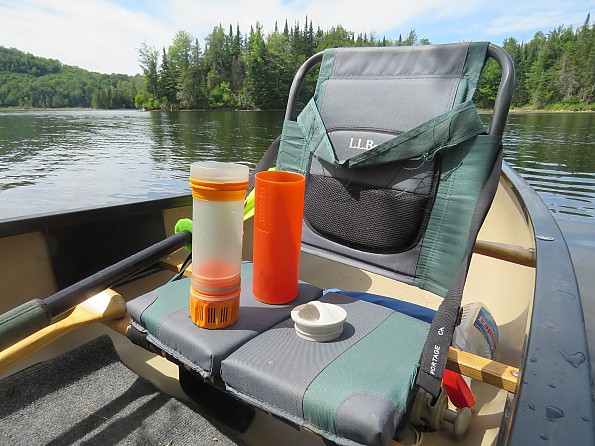 We have used this bottle this past season for day canoe trips, as well as during backcountry canoe camping excursions. In Kejimkujik National Park in Nova Scotia, we had numerous portages, packed a lot of gear, and could not realistically carry much drinking water with us. The Grayl Ultralight Purifier was just what we needed.
This water filtration bottle is easy to use, with only three components (bottle, filter, cap) and works with a simple pressing system. Fill the outer bottle with water to the indicator line, insert the inner filtration cylinder, put on the cap, and press downward. You then drink from the bottle, cap it for later use, or repeat the procedure to collect larger amounts of clean water.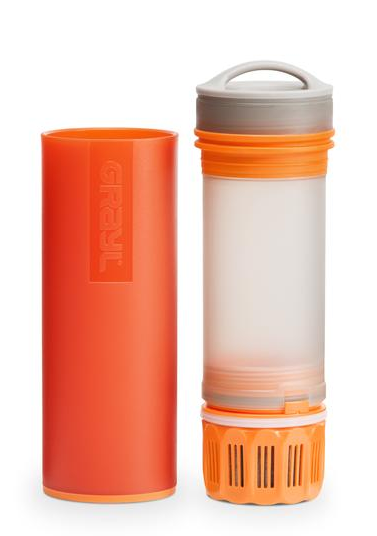 This works well for us, as there are no tubes, bags, or additional components, and the results are immediate. Granted, the capacity for each use is only 16 oz., but since each use takes less than a minute, it works just fine for one or two people. Once we have filtered each 16 oz. fill, we usually then place the filtered water in a larger capacity water bottle or jug. 
I did find that when the outer bottle is filled to the indicator line (16 oz./473 ml) it is actually a bit tougher to compress, and there is some spillage out of the side edges. I generally fill to about 12 oz. before compressing the top. It does take a good amount of two-handed pressure to compress the top down, allowing the water to work through the inner filtration cylinder.
For effective use, this pressure should be from directly above; this fact makes it a bit problematic to use the bottle in the canoe while underway. With two hands, applying direct pressure, while situated on a firm surface, the water is filtered in 15-20 seconds. We experimented with applying pressure without the cap on, thinking perhaps there may be less resistance. However, it made no noticeable difference in the amount of pressure required.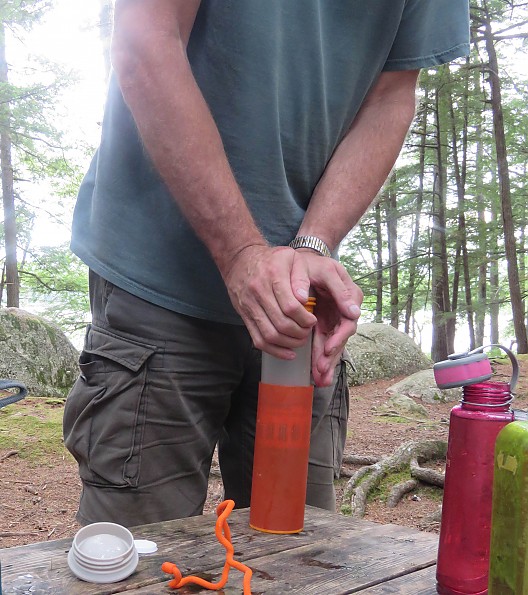 Grayl's specs for the product indicate at 15 seconds of compression, you can filter 2 liters of water a minute. However, that apparently does not allow for the time of emptying, pouring into another container, and then refilling the Purifier Bottle. But who said this is a race? It works well, provides what we want (safe, potable water), and is simple in construct and easy to use.
The replaceable filter cartridge is reported to be effective for 300 uses (40 gal/150L), We do not count the number of times we use the purifier, but for our purposes, that would exceed our annual use. The opened cartridges are said to be good for three years; to be on the safe side, we anticipate replacing the cartridge every two years. When the cartridge is nearing the time for replacement, the time to press the purifier completely does apparently increase. We have used the purifier probably less than 100 times, so are not yet nearing that point.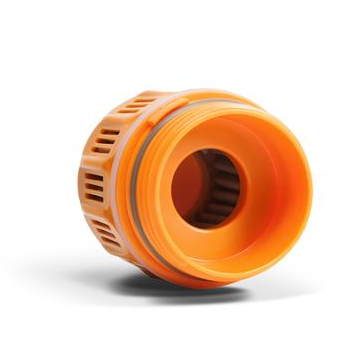 Cost for a replacement cartridge is $24.95. An unopened cartridge has a reported shelf life of 10 years. Since technology changes, and products do undergo modifications, we may purchase extra cartridges now, for use in the future.
How effective is the filtration? We have never suffered any ill effects after using the purifier with water from many different sources. The product specs from Grayl indicate that it is 99.9999% effective against viruses, bacteria, and protozoan cysts. I am not a biochemist, but I think that an effective rate that high is a pretty good indicator for safe use.
The purifier is also said to be effective against particulates, chemicals, and many heavy metals. Grayl does not give efficacy ratings for those, but we have found the purified water to be clear, free of grit or discernable particulate, and free of odor.
The antimicrobial bottle weighs 10.9 oz.(309 g) empty, and is made of BPA-free and chemical-free materials. The bottle is 9.625" (24.5 cm) H x 2.875" (7.30 cm). It is available in four different colors (orange, green, blue, black). The warranty is for 10 years. The purifier bottle had proven durable and tough.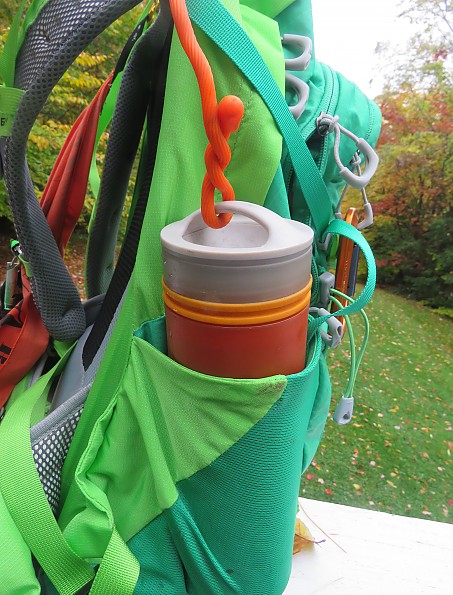 Technical specs (from Grayl website) Tested according to NSF/ANSI standards: 42 + 53
Active technology: Electroadsorption, ultra-powdered activated carbon and silver treated zeolites. Unlike standard mechanical filtration, the Ultralight Purifier Bottle is powered by a patented electroadsorptive media capable of removing submicron pathogens and inorganic contaminants. With [ONE PRESS], electroadhesion and ion exchange create a powerful submicron trap for pathogens (viruses, bacteria and protozoan cysts). Additionally, the purifier media contains many embedded layers of ultra-powdered activated carbon which create a large surface area for removing toxins like chemicals and heavy metals. Silver treated zeolites, a natural antimicrobial, inhibit growth and keeps the purifier fresh between uses.
I am comfortable in recommending this purifier bottle, as an easy way to obtain safe drinking water from many sources. I do not usually travel to populated locations with questionable water supplies, but I think that Grayl's suggestion of this as a good item for travel or emergency use is a good one. I know that it works well in an outdoor setting, and I anticipate using it for many more seasons of canoeing, camping, and hiking.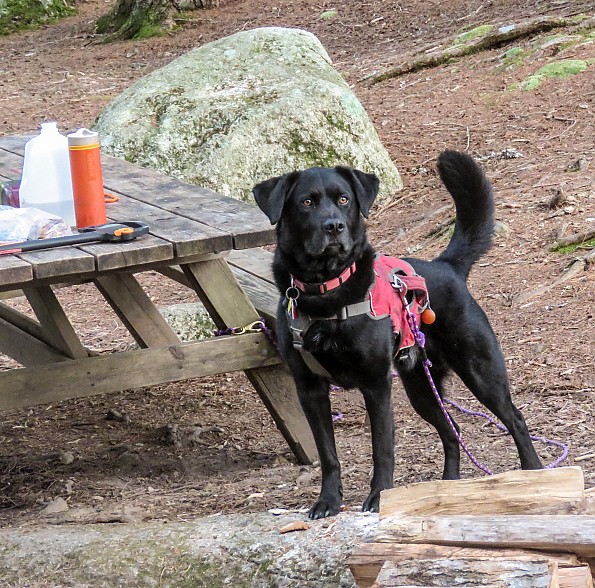 Source: bought it new
Price Paid: $60

Convenient, lightweight, perfect for short trips.
Pros
Very lightweight
Super fast filtration
Very convenient as there is one container, no extra pump to worry about.
Cons
I would not depend on it as my only filtration system for extended journeys into the Outback.
For short trips this thing is perfect! If you're going to be out for a week or less this will suffice so long as there is a freshwater source in the vicinity. Super easy and fast to use. Great for on the go!
Used it while in an endurance race down a river in Florida for two days. Worked perfectly! It now replaces my Berkey sport bottle.
Source: bought it new
Price Paid: $45

You May Like
Recently on Trailspace