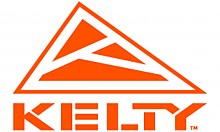 Kelty Yukon 48

(4)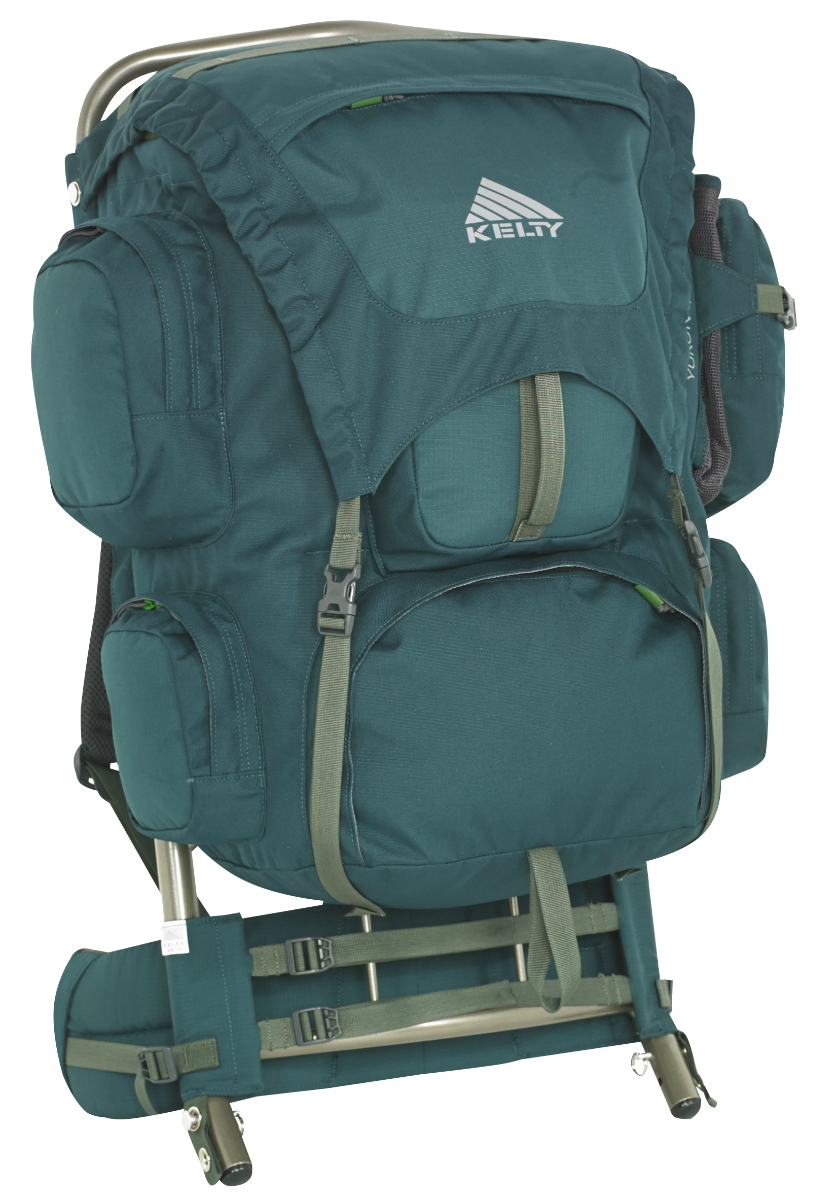 Specs
Price
MSRP: $169.95
Current Retail: $134.96-$179.95
Historic Range: $50.00-$179.95
Reviewers Paid: $30.00-$89.00

Weight
4 lb 13 oz / 2.2 kg

Volume
2900 cu in / 48 L

Length
22.5 in / 57 cm

Width
23 in / 58 cm

Depth
11 in / 28 cm

Torso Fit
13 - 19 in / 33 - 48 cm

Reviews
This is the pack that I always return to. Easy to pack and to carry. Durable and adaptable. Excellent for smaller adults.
Pros
Easy and forgiving to pack
Comfortable (cool and adjustable)
Readily available used
Cons
Organization slightly inflexible
This review pertains to the older version of this pack, which has somewhat less heavily padded and shaped hip belt and shoulder straps, no sternum strap, no provision for a water bladder, and lashing tabs on the top flap and back pocket, rather than a daisy-chain.
Conditions: I have used this pack for eight years, for several trips annually of one to seven days. 
Construction and Durability: Shows no serious signs of wear, except for scratches on the frame.
Fit and Comfort: This pack is usually listed as a "youth" pack, but it would be a big kid. It fits me, a full-grown 5'8" 150 lbs woman, very well. The width of the frame is still a bit much for my 14-year-old son.
The placement of the shoulder straps can be adjusted for broader or narrower shoulders, the hip-belt for height, and the height of the frame is adjustable. It is an external frame pack, and hence not so sweaty on the back.
Capacity and Compression: The best thing about external frame packs is that you can get pretty much anything into or onto them. For the thrifty or just-starting-out who are using older and less-than-premium gear, it's just not going to fit into an internal frame pack. This also matters if (when camping with children, for example) you carry more than your own share of the gear.
What some perceive as a downside is that some things will probably be "onto" rather than "into." The upside is that the capacity is very flexible. In addition to "onto" vs. "into" the top flap cinches down quite tight effectively compressing smaller inside loads, but has plenty of room for larger ones. I removed the "hold-open" bar (it connects to the pins that hold the bag to the frame) for more flexibility.
Organization and Accessibility: Some organization is forced by "onto" vs. "into." The main pocket is partially divided; it is open down the sides to slide in long, narrow things (e.g. tent poles); the upper portion is reached through the top, the lower through a zip-open panel. It's not always quite right for what needs to go in.
Similarly the side pockets are often too small or too large. One upper side pocket is open-topped, to put a water bottle in. Said bottle is not really accessible when the pack is on, and not much good for anything else. On this pocket there is a zippered flap pocket, which is pretty much useless when a bottle is in the pocket.
NEVERTHELESS, with a more modern-style internal frame pack, I find I often have to repack the whole thing if I take anything out, and I much prefer this. 
Ease of Use: Adjustments to the frame height and placement of straps and belt require moving pins, but it's obvious how to do it. 
Ride: Like an external frame pack, for good and ill. Sometimes has to be man-handled rather than worn in tight or awkward spots (subway turnstiles, narrow crevices). But carries heavy loads easily, and with minimally fussy packing.
Source: bought it used
Price Paid: $30 used

Great, durable backpack, used from Cub Scouts to present (I'm 30).
Pros
Durable
Airy
Comfortable for long hauls
Cons
Heavier than ideal
Water bottle pocket is hard to reach on the trail
I've had this pack since I was 12, and save for a couple squirrel holes internally (my bad. [cub scout]), it's held up amazingly.
I've recently gotten into lightening my load (considerably), and took a seam ripper to it (it's from 1997, and I couldn't stand getting rid of it) to fit my new lightweight approach. It now sits just over 3 lbs, and functions as an extremely comfortable (and rugged...(can't do the Cuben/sil-nylon, as I do a lot of bushwacking) lightweight pack.
I'll use it until it dies. :)
Source: bought it new
Price Paid: ?

Best for: Taking plenty of heavy gear (for whatever reason) long distances into the backcountry. The pack carries the load quite well and comfortably. It will also stand up to real use and bushwhacking with no durability issues.

Recommended: Very much yes.
For whom: Folks who want/need to take heavy gear without being concerned with "babysitting" their pack. It can take a beating and will not let you down.
Pros
Durable
Carries heavy loads comfortably
Allows your back to breathe (external frame)
Belt buckles are forward-pull
Cons
Heavy pack
Hydration sleeve is horizontal (only fits two liters)
No load lifters (Kelty Trekker has them)
I own this pack and the Kelty Trekker (larger but external frame pack as well).
This pack fits both my fiance and I with adjustment. Our heights differ by almost a foot, so this pack has plenty of size adjustment. Shoulder, hip and sternum straps/belts have plenty of room to fit most any adult.
As for comfort, it's quite comfortable with even very heavy loads (think medium format camera gear, tripods and all that plus normal backcountry gear, food, water, etc.). Once dialed in, there's no pressure points being hit and the pack distributes weight in such a way that you know the weight is there, but can't point out any one place where it's coming from.
The hip belt and shoulder straps are padded well with no "digging in" or pinching and such. Being an external pack, it breathes well with only some webbing touching your back and allows a nice breeze between you and the pack.
The capacity is fine. I can't speak to exact liters for "true to advertised" judgement, but it will fit medium format camera gear and backcountry setups without problem.
Access to contents is great due to the nature of being an external pack — pockets everywhere and plenty of lashing points. Use a hydration bladder though, you cannot get to any pockets while wearing the pack and there aren't any hip belt pockets.
As for compression and volume adjustments, there is a hold-out bar one can use to really "open up" the pack if things get bulky. Aiding in this is the pack lid that can either be cinched down all the way or allowed to ride higher with more contents in the main body - so very adjustable by way of volume handled.
Easy to use? Yep, just fill it up (properly), strap any sleeping pads (or other bulky but light gear) on the top or bottom and go. The sleeping bag compartment zippers can be a little fiddly due to the ample flap over the zipper track, but one really only needs to use those zippers maybe twice a day.
Features I like:
 forward pull belt straps (very easy to use)

 very robust body material that will take a beating

 sturdy (adjustable) frame

 very nice load carrying ability
Construction level, as I've noted, is heavy duty. You're not going to damage this pack by setting it down. In fact, I'm not sure how one would damage this pack without doing rather serious personal injury in the process at all.
This pack has seen several seasons of backcountry use — on trail and off trail. Wet and dry conditions; dirt and rocks and bushwhacking and less-than-gentle use. It's been used for photographic day trips and heavier photographic backpacking trips, both in East Coast forest areas (humid, hot and plenty of very dense forest).
Buy a pack cover or use a pack liner, this pack is not waterproof. It will shed a short light shower, but if rain is really coming down, you need to use something to keep your gear dry.
Source: bought it new
Price Paid: I do not recall

1. The pack is adjustable for comfort, putting the weight mostly on the belt and off the shoulders and back.
2. The convenience of the pockets is great.
3. The extra weight is offset by the overall comfort and back ventilation.
4. Water is easy to transport either in camel back pouch, side pockets, or top of pack.
5. For lite carriers, I've had no problem going less then 20 lbs. and hiking comfortably.
Update: September 20, 2009
I hiked the first 500 or so miles of the Appalachian Trail five years ago with this pack. I loved its comfort after a lady hiker showed me how to adjust the frame so that the weight was on the belt and not the shoulders (that occurred two days out of Damascus, Va.).
I loved the convenience of the pockets, the way that the sweat wasn't on the backpack but rather the back stays fairly cool and comfortable, the durability is excellent, the color is woodsy, the compatibility with water storage.
I've tried "lighter backpacks" and have found that the ultra factor is not comfortable or convenient. I'm sticking with the best - Kelty.

Design: external frame top load sack
Size: 2900 ci
Number of Pockets: 7 pockets
Max. Load Carried: have carried 50 lbs. but prefer 17 lbs.
Height of Owner: 5 ft 10in
Price Paid: $65

Where to Buy
Help support this site by making your next gear purchase through one of the links above. Click a link, buy what you need, and the seller will contribute a portion of the purchase price to support Trailspace's independent gear reviews.