Klymit Cush Seat

Top 25 in Camp Chairs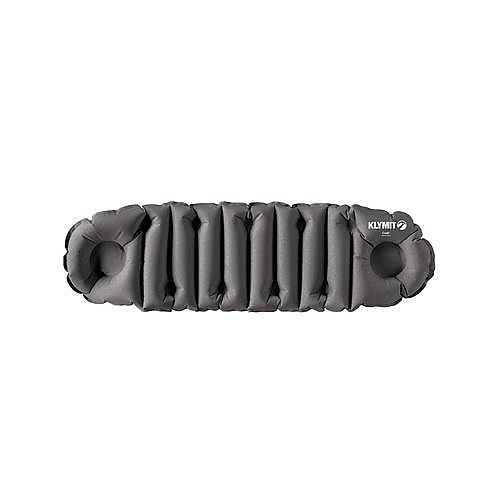 This is my absolutely go-to luxury item. Light, comfortable, and endless options with this Klymit Cush pillow/seat.
Pros
Light
Cheap
Durable
Comfortable
Packs small
I am not one personally to bring a pillow. It's habit to toss my hiking clothes into a dry sack and use that as my pillow for the evening. Honestly, I bought this because REI was having a clearance sale and I picked it up for $7. For $7 I'll buy just about anything to try it.
Now let me tell you... this has become absolutely a permanent fixture in my backpack. It is most definitely my go-to luxury item now. Whether sitting or sleeping, I use this constantly. I even use it on puzzle night with the family when I'm sitting on the floor and in the office chair when it becomes uncomfortable at the end of the week. I never let it get too far from me.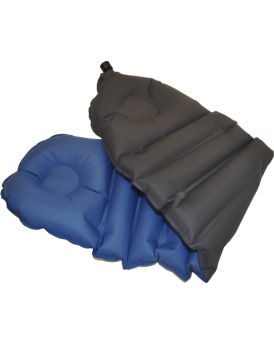 First off, this blows up with a single breath. Not one of those, red in the cheeks, almost passing out breath's. Just a normal breath will do it. With the baffle system, the air flows through easily. The valve is neat.. I personally think it should be utilized in more places.
When you're done blowing you just push on it with your mouth and it locks down not letting any air out. Then after you remove it from your mouth you give it a quick turn to lock it in place. It's a very slick design.
Deflating it is just as easy. A quick turn of the cap, pull, and the air practically comes out on its own. Roll it from the bottom to the valve and no air what so ever gets left in the pillow. 
Now size...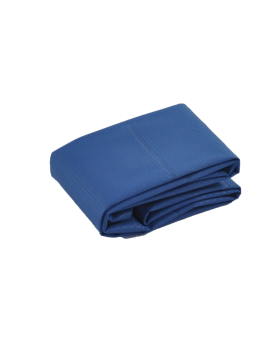 I personally put this right in my waist belt pocket for easy access. Blown up it measures a very long 29" and has a width of 9" and a cushion height of 1.5". Packed down you can get this thing down to about 4" in height and about 1" in diameter. Weighing in at only 2.89 oz you literally do not know that you have this with you. 
The length plays a major factor in the design as does its baffles. Use it in long form in your mummy bag, cradling your head. It has built in spots for your ears to alleviate sore spots or pressure. Fold it in half or thirds for a taller pillow, or fold it in fourths to prop your head up for reading. FOUR configurations in one pillow!
The baffles allow it to fold easily and in several other ways as well. Not only is it an added layer of wind protection and warmth, it's extremely comfortable to sleep on.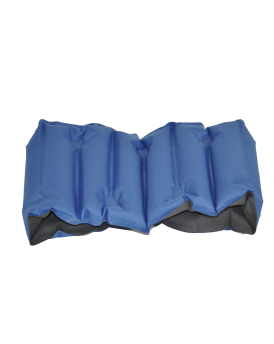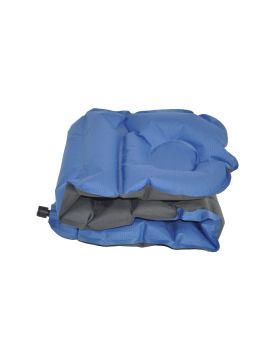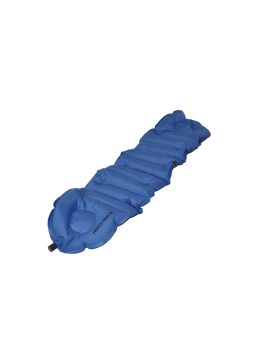 This pillow/seat is completely waterproof and soft to the touch. Thus far it has proven to be extremely durable. I use it most because I do not like to remove my sleeping pad to sit for a break or lunch. I just pull this out, blow it up, fold it in half, and throw it on the ground.
I have used this on ledge, grass, in the tent, on pine needles, in the bleachers, in the sand, and on top of many other types of wet ground. In less than a minute I can have it unpacked, blown up, and over wet ground to keep myself dry. 
I have yet to find a negative to this pillow other than the fact it's not necessary. I have never had a better night's sleep since I have gotten this pillow. It just seems to fit so perfectly in a hood and never moves or slides around. Never irritates my skin. I am having an extremely hard time finding a negative in regards to this. For as cheap as it is...try it.
Source: bought it new
Price Paid: $7.99

There was a time when pillows were the mark of the meek, the fragile, and the mild... No MORE!! Lightweight, super-durable, and perhaps most importantly, versatile, the Cush, from Klymit, is my go-everywhere-a-pillow-is-needed pillow!
Pros
lightweight
75D durable nylon
compresses down to nothing
versatile
This neat little item does everything that it claims to be able to do on its packaging! As a pillow in the backcountry it is excellent and offers multiple shapes to suit every kind of sleeper: back, side, belly, etc!
As a seat, be it on rocky ground with overlook views, in a shelter waiting out a downpour, or on the floor of gate A6 awaiting the arrival of a flight that will never come while surrounded by people that may not all get seats on the plane the way that they all got seats at gate A6, the Cush is an ultralight life/ass-saver!
The Cush is shaped in such a way that, if opened up and laid flat, it is a single layer seat for two individuals.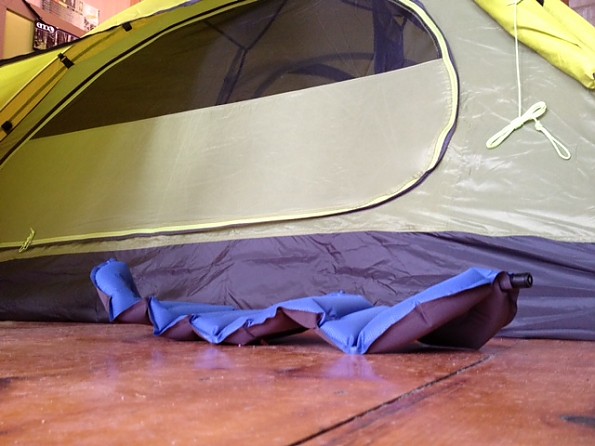 With the wings folded beneath the center the Cush is a double layered butt cushion or a nice little pillow for the sleepy trekker.  
I used the Cush in the evenings in its four layer form, with the wings folded under the center and then the center folded in half.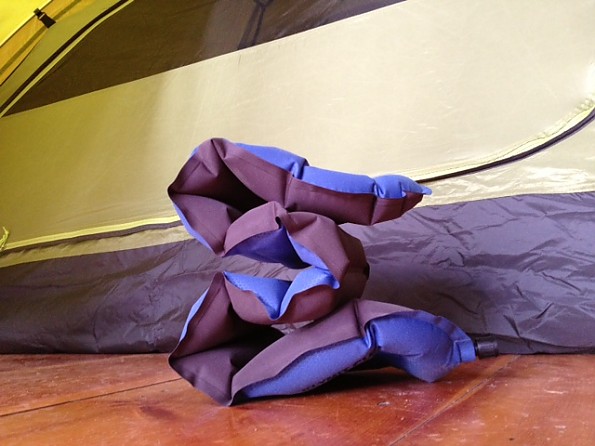 I have used all kinds of pillows form the foam filled drawstring camp pillows to the soft-on-the-inside stuff sacks that one fills with their extra layers; I can state confidently that I slept better on the Cush folded twice to make four layers than I ever have on any other kind of pillow.
The materials are strong and held up well through miles of wilderness filled with pine needles, thorns, abrasive stone, and splintery tent-platform-boards.  
The valve is solid and very easy to use.  
The product, still packaged, is shown here relative to the size of a standard business card: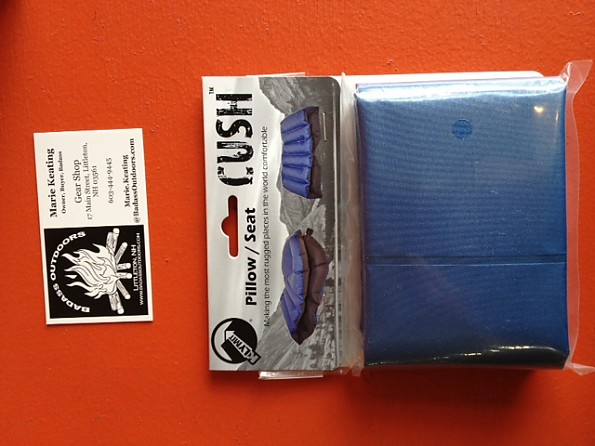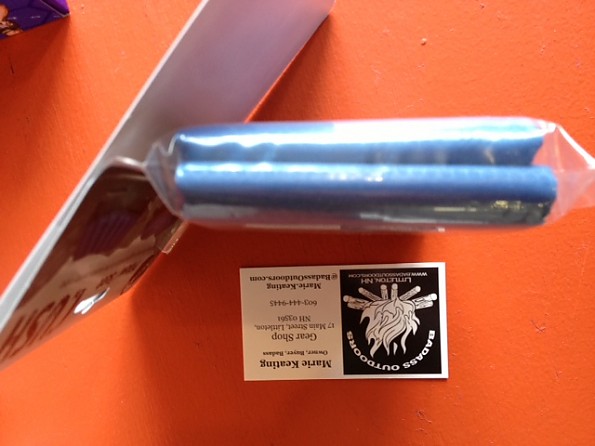 The overall folded/deflated package is about the weight of a small aluminum carabiner and the volume of a deck of cards.  This is a small weight/space price to pay for cozy evening slumbers and squishy butt padding around the campfire!
This is a piece of gear for the adventure traveler, the wilderness wanderer, the hard core trekker, the ultralight thru hiker, and the raging gear geek too!!
Source: bought it new
Price Paid: $20

A super lightweight pad, that packs down tiny, when you want a little something between your tush and the ground.
Pros
Lightweight
Packs down tiny
Sturdy
Easy to inflate
Cons
Still not quite sure what to make of the shape
On most day hikes, I like to have a little something to sit on when I am having lunch or chilling creek-side. For years, I have used a Therm-a-Rest Z-seat, a compact closed cell mat for that. But sometimes, when going fast and light with a small pack, I don't really have space for it.
I kept getting emails from Klymit offering the Cush Seat pad "for free. You just pay the shipping." At seven bucks for shipping, I figured it was worth a try, so I ordered it up.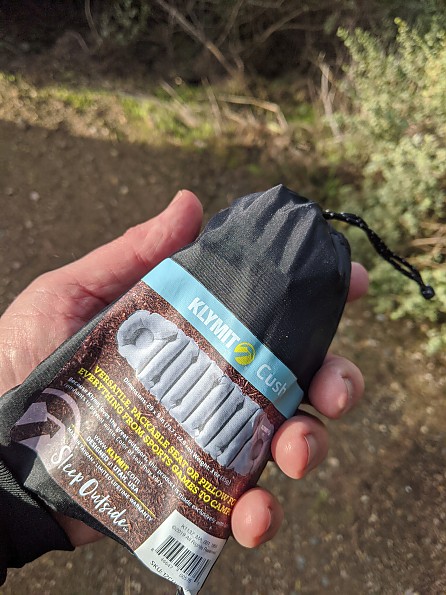 The pad is super lightweight (3 oz), and packs down tiny. It is so small, you could even put it in a fanny pack, and it wouldn't take up much room. The pad has an easy to use valve... screw it open, pop it out, and inflate. When at the desired pressure, push the valve back in to seal it up, and twist to lock. It inflates in about 3-4 puffs. Deflating is super easy, and it packs into the stuff sack with no problem.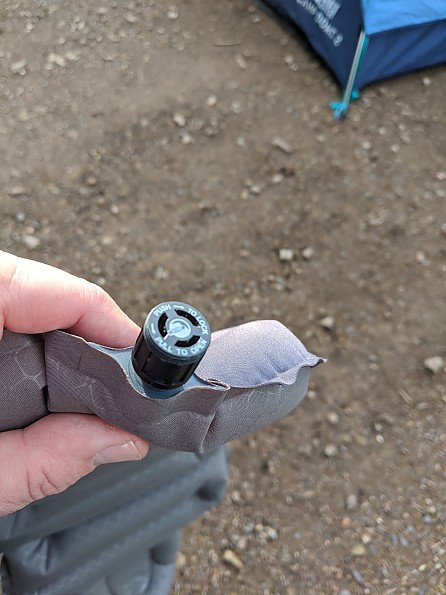 Now to the shape of the pad. It is kind of odd... very long (29") and not very wide (9"). The smaller dimension could probably be a bit wider, though maybe that's because my butt is bigger than most. I saw one description which suggested wrapping it around your head in your sleeping bag hood at night, but I found that kind of hard to keep in place, as I tend to toss and turn a bit.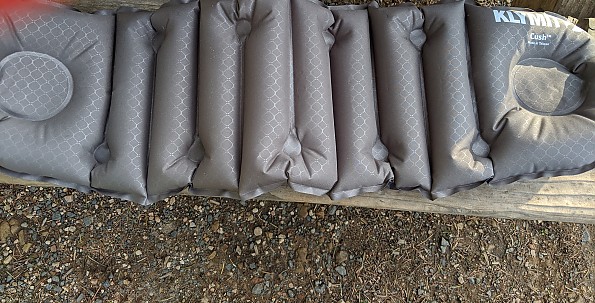 However, I have used it as a seat on multiple hikes and other occasions. I've used it on picnic table seats, on the dirt, on a granite slab, and in the sand at the beach. It is comfortable, the odd shape notwithstanding, and you can fold it over for even more cush. I used it folded as a pillow for sleeping, and it worked quite nicely.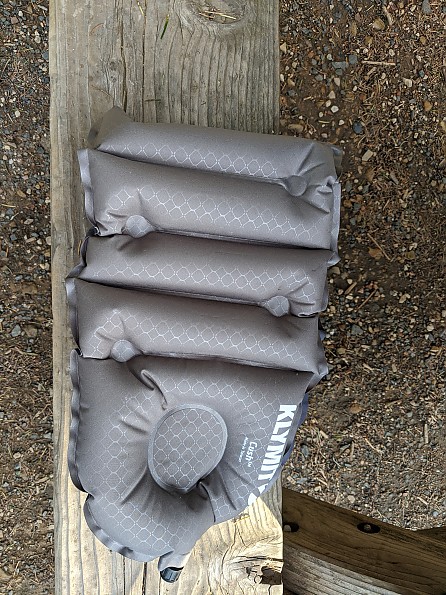 While it's not perfect (a few tweaks to the shape/size would do it), this is in my pack all of the time, and I have used it on several recent trips. I haven't had any leaks so far, and it seems solidly built.
All in all, pretty decent, and it packs so small, there's no reason not to throw it in.
Experience
Overnight backpacking trips, fast and light day hikes, at the beach, in the snow.
Source: received it as a sample, freebie, or prize (Manufacturer)

I got this product for FREE when I purchased my sleeping bag online from Campsaver.com and I love it! It only weighs 3 oz and it is very comfortable!
Pros
Lightweight
Multiple configurations
75 D polyester fabric
Can use as a seat
Mouth inflated
I got this as a FREE gift and I love it! I take it with me on every trip. It folds in half or in thirds, it's pretty amazing. It's lightweight. It fits in my sleeping bag under my head or on top of my sleeping pad for extra head cushion.
I usually roll it in thirds and put a clean shirt over it an use as a comfy pillow. It packs down very small, fits in the palm of my hand. Great little pillow.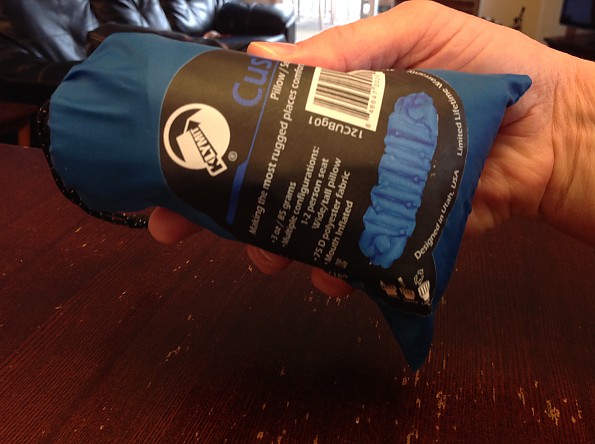 Great little pillow! 
Source: received it as a sample, freebie, or prize (Campsaver.com)

Nice cushion, but OK as pillow. Well constructed with quick inflate (about 2 or 3 good breaths). Long and thin folds over to make a decent pillow. I have the Pillow X by Klymit that is a great pillow.
Pros
Well constucted
Inflates quickly
Good seat
The Cush is best for what the name implies—a cushion. Does a good job as a seat but not as good for a pillow. I bought it to use as a pillow along with a Pillow X, which is great but as a pillow. 
The Cush inflates quickly and is well made. If you want something to sit on out on the trail this is a great product that is reasonable small and lightweight. 
Source: bought it new
Price Paid: $10

It packs down super small and adds virtually no weight to your pack, but can be inflated in 2-3 breaths. Great for camping or taking naps on mountain tops!
Pros
Lightweight
Extremely packable
Durable
Comfortable
I have had it for 6 months now and have never had any issues. The material it is made from is very durable and has never punctured, even when I have used it on rocks and sticks.  Great for sleeping and sitting around on.
Source: tested or reviewed it for the manufacturer (I kept it)

Lightweight, foldable backpacking pillow.
Pros
Can fold over to make thicker
Lightweight
Can use to sit on in camp
Received this as a gift for Christmas and I like it a lot. It's super easy to carry. I stuff it inside my mattress bag. It's long enough you can double it over to raise your head higher when you sleep. Can also be used to sit on if you need to in camp.
Source: received it as a personal gift

Your Review
Where to Buy
Help support this site by making your next gear purchase through one of the links above. Click a link, buy what you need, and the seller will contribute a portion of the purchase price to support Trailspace's independent gear reviews.
You May Like
Specs
Price
MSRP: $14.95
Historic Range: $7.95-$50.00
Reviewers Paid: $7.99-$20.00

Weight
3 oz / 85 g

Dimensions
29 x 9 x 1.5 in / 74 x 23 x 4 cm

Packed Dimensions
5 x 2.5 in / 13 x 6 cm

Material
75D polyester

Recently on Trailspace