Lowland Trailrunner 2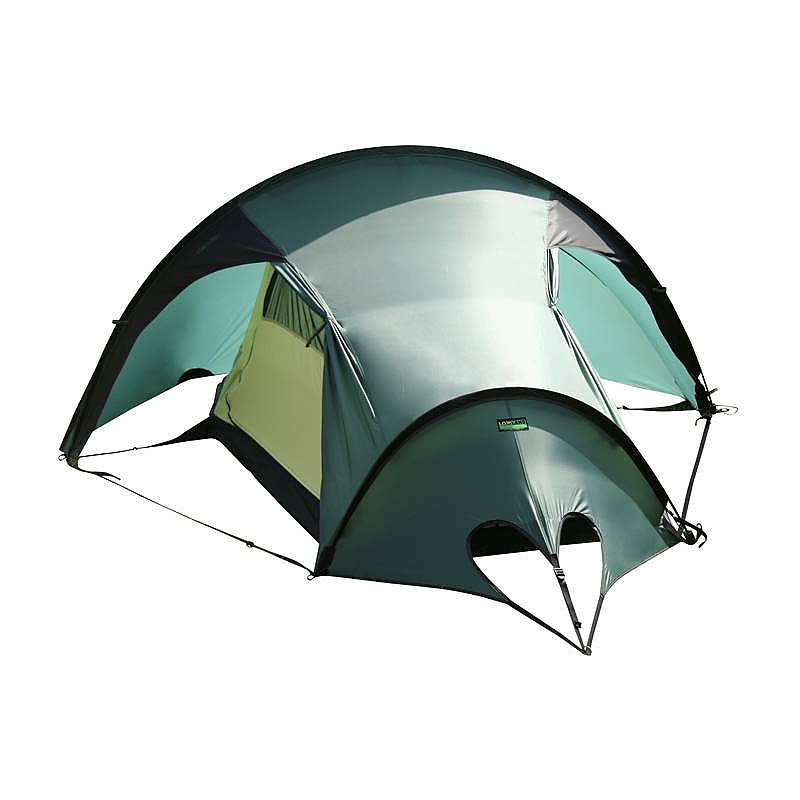 Specs
| | |
| --- | --- |
| Price | Reviewers Paid: $350.00 |
Reviews
4

reviews

5-star:

0

4-star:

2

3-star:

0

2-star:

1

1-star:

1
Lovely tent—lightweight, spacious, and good quality.
Pros
Great design
Ease of pitching
I've owned this tent for over 15 years. I've looked around for a replacement (for no reason other than because "New! Shiny"), but finding another tent that is as light (2.4kg) and as well-designed  as this one is not easy (okay, there are a couple of Hillebergs, but look at the £££).
The design means you get two useable vestibules (handy when the wind/rain direction shifts; or use the back vestibule for storage). Narrow at the foot end (where space isn't needed), wider at the head. Pitches inner and outer together (why people want to pitch inner first in the UK weather escapes me). Good ventilation. And it pitches with just 4 pegs (though I usually use 6 or 7), and does so in a couple of minutes. Even when it's windy.
I don't understand other reviewers' quality gripes; there's absolutely nothing wrong with mine. I have read that the company went through some changes over the years, and quality might have suffered, but I think I must have an early model—no quality issues at all.
One note of caution—I haven't used the tent in very high winds or really foul weather. Because I don't go camping when the weather's going to be terrible. I've no reason to believe that the tent wouldn't cope, though.
Source: bought it new
Price Paid: £400?

A well designed tent for camping, but definitly not for strong wind or mountain, unless you want to sleep under a collapsed tent. The quality is so-so. Lowland has recalled the 2003 product because the quality problem, I'll give back my tent to them, and bought a Hilleberg. I don't want to mention the difference.
Lowland is actually Birdland, as mentioned here: trailspace.com/gear/lowland/
Design: tunnel
Sleeps: 2
Ease of Setup: ok
Weight: 2.5
Price Paid: $350

I just want to mention that Lowland is not called Birdland. They are separate companies. Maybe they work together.
About the tent, I'm about to sell it, but with pain in my heart. It's a very nice tent, easy to put up, very low profile design. I used it as a one-person tent, used the excess room in the inner tent for storage, and with the low weight, you can. Also tried it with two persons, then your feet will be close together, but still room enough for two.
I really like the bikini-top. When it's very hot during the day, your tent won't be too hot all night, and what could be greater than looking up and seeing the stars without the mosquitos able to reach you?
Overall a great tent, I just have to sell it because it offers no room for the dog, and I won't let the little guy sleep outside.
Design: three-season tunnel with 3 different size arches
Sleeps: 2
Ease of Setup: slip in 3 poles, use 4 pins, ready
Weight: 2,4 kg's

The description of the several Lowland tents seems good on internet, so I want to try a Lowland tent from a friend, but his Trailrunner 2 is broken during a summer night.
As we really want to try their tent, I phone the Lowland (which is called actually Birdland). Mr Marcel Besamer told me that he can manage to send a tent to us, as we are a student climbing association, and I just to have to send him our address.
After received our address and my name, Mr Besamer changed idea, no more tent. I asked the reason, and say we are really to pay for it, but Mr Besamer didn't even think is worth to write a second email.
Maybe some of their tent are good, but we consider the outdoor exploration is to find ourselves, to be integrated with our deep faith. To have some openness of the world, of the human diversity.
We don't think the attitude from Mr Besamer can reflected an outdoor company devoted to this esprit, and to his customer. And maybe it's time to think under which tent you want to sleep no matter the technical characteristic.
We are not the sole case, you can find a similarly review https://www.trailspace.com/gear/lowland/conquest/#review4403
Is the customer service important for you? Do you need to know that someone will back your tent in the future?
Design: the outdoor attitude
Sleeps: 2

You May Like
Recently on Trailspace