In 1971, Bo Hilleberg, a Swedish outdoorsman and professional forester, founded Hilleberg AB. Frustrated by the tents available at the time, Bo wanted a light, strong, comfortable shelter with a connected inner and outer that could be set up simultaneously.
In 1973, with Bo in charge of design and sales and his wife and co-founder Renate in charge of sewing and production, Hilleberg the Tentmaker introduced the Keb (below), the first commercial tent with a connected inner and outer.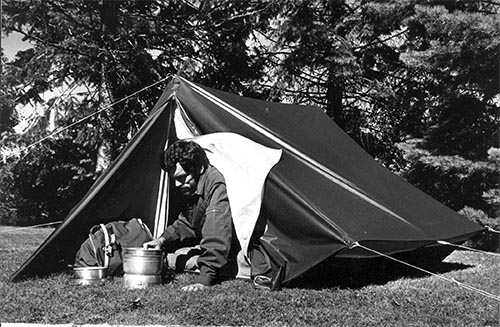 While the company's product line has expanded over the decades, Hilleberg tents are still known for being high quality, dependable, strong, lightweight, easy to use, and adaptable. Products for solo to group use include tents for three-season/snow-free adventures and lightweight and specialized shelters.
To help select the right tent for one's outdoor adventures, Hilleberg categorizes its tents with a color-coded labeling system that represents a tent's performance range based on its materials and construction.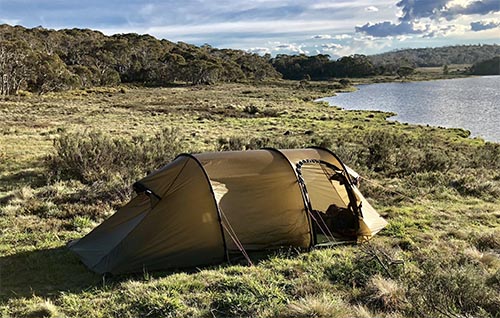 Hilleberg remains a family-owned and -run business. Daughter Petra serves as CEO of the Hilleberg Group and leads company business outside of Europe; Son Rolf serves on the governing board of directors with Bo, Renate, and Petra. The company owns and operates its own ISO-9001-certified, manufacturing facility in Estonia, where all Hilleberg tents are sewn, set up, inspected, and approved before they head off on adventures around the world.
Top Reviewed Hilleberg Products
Contact
Hilleberg the Tentmaker
Önevägen 34
SE-832 51 Frösön
Sweden

+46 63 57 15 50
fax: +46 63 57 15 65

Hilleberg the Tentmaker
14790 NE 95th St
Redmond, WA 98052
USA

(425) 883-0101
(866) 848-8368
fax: (425) 869-6632





Where to Buy