Mountain Hardwear Exposure Parka

#9 in men's Waterproof Jackets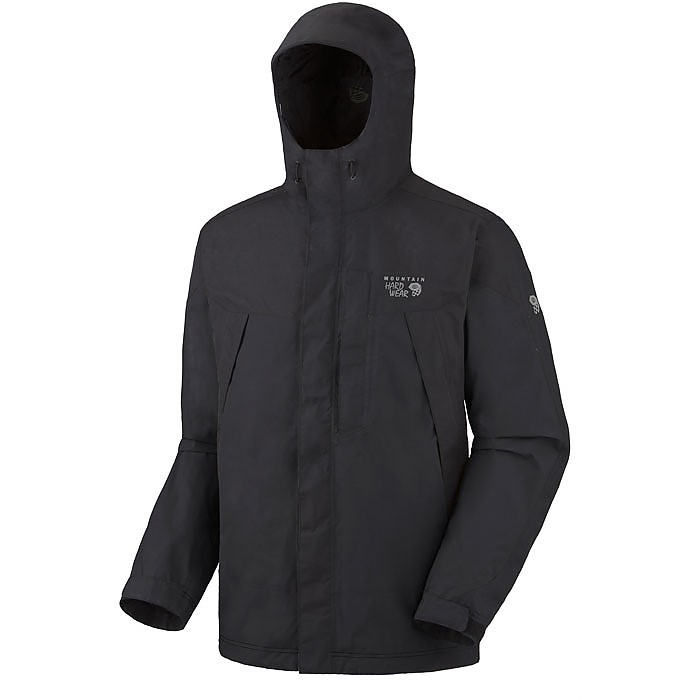 First off, I love the feel of the fabric and the non-restrictive fit. The is the most comfortable parka I have ever worn and I have had many. I tried this on with all my fleeces and never did I feel restricted or binding anywhere. I tried it on with poly fill vest and polyfill MH Compressor Jacket and Hunker Down Vest and still felt comfortable.

I have not had a chance to try this in any cold weather but I did get a chance to wear it in a 80 degree rainstorm and I was in awe as to this fabrics breathability. It shed water very well and with the pits zips open I wasn't overheated even in 80 degree weather.

I only fear this parka may be too cold in winter unless active. I will post another review once I use this parka in the field.
Pros
Good venting and breathability
Water and wind proof
Excellent fit and finish
Lots of useful pockets
Dry Q is awesome
I wanted to add a note as to this parka's performance. This weekend I went camping and it was a horrible 98 degrees with 90% humidity. I knew there was a chance of rain and decided to take my my Exposure Parka instead of my Epic Jacket just in case it rained and so i could once again test its performance...It turned out better than I imagined.
We were hit with a severe thunderstorm that trashed our tent. We had 100 mile an hour wind gust and heavy torrential rain and pea sized hail. We had to evac the tent and get out from under the trees because of lighting. I was amazed at how well this parka performed. It never leaked and not once did I get overheated or clammy while running around the camp site stowing gear and equipment so the storm would not carry it away.
We sat in a depression just below a clearing for over 3 hours waiting for the lightning to stop in what we later found out over the weather radio were 100 mile an hour wind gusts and hail. We never saw a tornado, but figured the best protection would be this depression. I could feel the sting of the hail on my back and my wife wore her Epic Jacket and actually had to put on her backpack to stop the hurting from the hail.
After the storm passed and we made it back to our campsite we found our tent torn up from big branches that had gotten tangled in the rain fly and due to wind just tore holes everywhere.
Thanks, Mountain Hardwear for the great products like DryQ Elite. It was flawless. I could not ask for a better product.
I spent four days mapping a section of forest in Colorado and got hammered with 15 inches of snow in two days with temps in the low teens and below zero windchill. I wore my Exposure Parka with a heavy fleece and in the coldest day with my Compressor Jacket and the wind never penetrated the shell. It never suffered from WETOUT was surprised how well it withstood abrasion from tree branches.
The fit is just perfect with plenty of room to layer and not be restricted. My Exposure Parka has seen use from one extreme to another and performed better than expected.
Source: bought via a "pro deal"
Price Paid: $129

Roll over Gore-Tex. Mountain Hardwear's DryQ Elite is by far the most breathable waterproof 3-layer fabric hands down.
Pros
DryQ Elite
Designed for strenuous activity and hella storms
Tenacious fabric
Perfect sizing with room for heavy layer under
Plenty of length in arms and torso
Fully lined and with room for my heaviest hooded down jacket under I can reach overhead with no ride up of the sleeves and the hem overlaps my pant's waistband. With arms at my side the hem in front breaks midway between crotch and waistband and the drop of the back is near 2" lower, so rain drips past.
I wear size small in all MH apparel and bought the small Exposure. The designer's at MH KNOW what they're doing. The two-way pit zippers run from past pit to near elbow. Being waterproof with the venting options and the performance of their DryQ Elite I can't imagine ever overheating in this shell. The proprietary DryQ is the most breathable by far. See the information below:
Dry.Q™ Elite, Mountain Hardwear's proprietary W/B fabric. By eliminating the thin continuous PU layer over the PTFE membrane, this technology allows the user to vent water vapor as soon as the garment goes on, without a buildup of moisture and heat. A great improvement over GORE-TEX. Backcountry hardcores and people who commonly skin or boot for thousands of vertical feet in a day should look for garments with breathability in the 20,000 plus range.
Click this link for a full review and comparison of DryQ against all the leading W/B fabrics; http://blog.tahoemountainsports.com/mountain-hardwear-dry-q/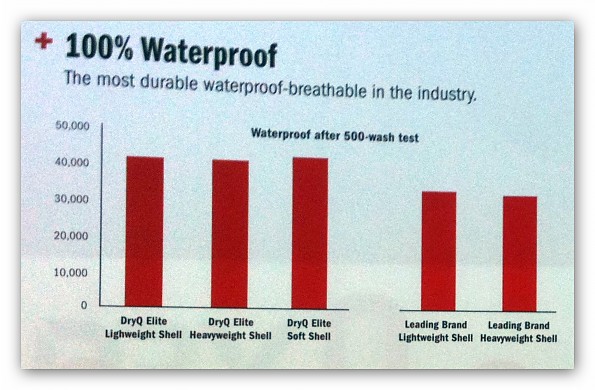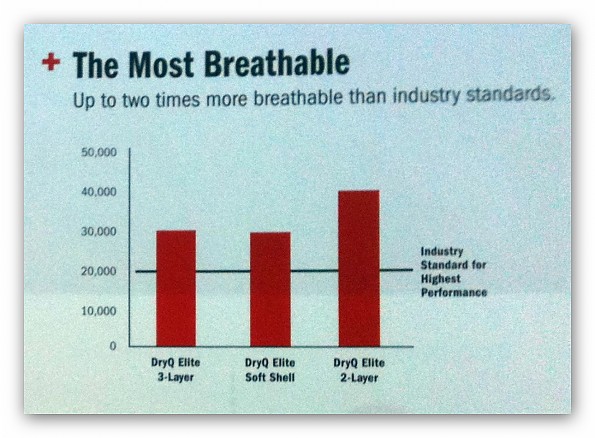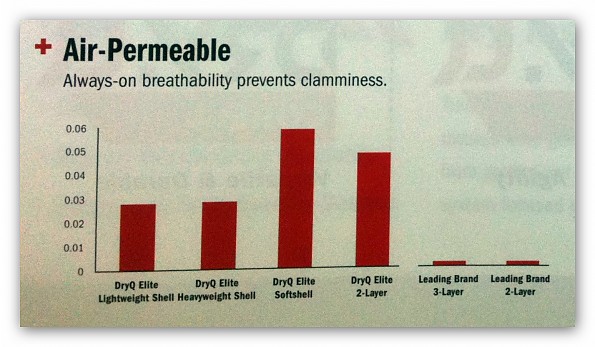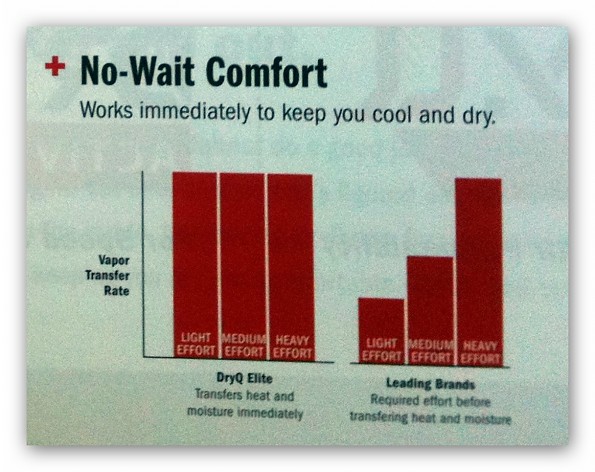 Any remaining questions which is the best now must be settled by your experience.


Source: bought it new
Price Paid: $75.95 shipped (cheaper than a pro deal)aruraclothing on ebay

I am an avid MHW fan, but I have to say these jackets leave a little room for desire. I work ski patrol in the Cascades and do waterice climbing and alpine style ascents, just to give you an idea of my range of use. I found that the shoulder yokes tend to absorb water more than the rest of the jacket. The zippers are neither welded nor housed very well. The snow skirt isn't too adjustable...
Pretty much I didn't like this jacket. I bought it, wore it for a week on three summits and took it back. If you're counting on wet conditions I'd go another route. It would be great for dry, snowy condtions, but here in the Northwest that's just a dream we get every now and again.
Fabric: 3 layer conduit
Fill: shell
Price Paid: $200

I got this jacket on sale during the fall and have been wearing it since. Easily made comfortable from 0 to -20C. And the waterproofness has yet to fail. Two things that bother me:
I seem to get the fleece lined chin flap caught on the main zipper of the jacket a little too easily, (really annoying when it's getting cold and you're wearing big gloves - I fix it by ironing the flap once in a while) and, I find the water bottle pocket too big. I mean I don't really feel like lugging a 1 litre nalgene with me - anything smaller just floats around the fidgity pocket.
BUT: I love the gargantuan wrist velcro straps, super easy to tighten and ease up, and the hood is really manageable. And to those who complained about weight, well, it feels good knowing you're wearing a heavy duty jacket. TNF Mountain Light jackets seemed waaay to flimsy when I was looking for jackets. This Hardwear feels rough, and you know it'll take a beating. I treat it like sh*t and it keeps on looking good.
Highly recommend this baby...Hardwear RULEZ.
Fabric: 2-Ply Gore Tex
Price Paid: $300 Cdn

If you are currently considering this jacket, buy it! I cannot even express to you how nice it feels to be on an expedition where you have the only dry jacket out of the entire group. When I got home I actually wrote a letter to Hardwear congratulating them for a job VERY well done. The Gore-Tex shell worked flawlessly, as did the hood and powder skirt.
First, it went through a 6 hour rainstorm in 40 degree weather. Then as the temperature dropped, snow poured upon it. Under the jacket, I only wore a Mountain Hardwear Tweed Fleece Pullover, and was pleasantly surprised when I realized that even this was too much clothing- I was hot! This jacket has accompanied me skiing, snowboarding, climbing, and just chillin in temperatures as low as 20 below; not once have I wanted anything else. As you probably know, Mountain Hardwear is among the best, if not the best brand out there. Save an extra week's pay if you need to, because this is nothing less than 100 percent worth it.
Fabric: 2-Ply Gore Tex
Price Paid: $400

I got this jacket from my wife for Christmas, I gave her some very strong hints. I recently used the jacket snowshoeing and cross-country skiing in Glacier National Park. It was fantastic. Mountain Hardwear is a quality company. I give this jacket 5 stars. I also just bought my wife a Mountain Hardwear Windstopper Vest.
Fabric: Gore-Tex
Price Paid: $400

Used this jacket this past winter season for everything. The parka offers all the features, and I'm very happy with it. It's a little on the heavy side but much more durable. The polyester shell is quiet and more pliable than nylon. The inner mesh lining works great from blistering cold to those warmer days of snowboarding.
The features on this jacket are incredible.. it takes those "If I designed a jacket..." comments into reality. First off the hood fits well with or without a helmet thanks to the inner liner with elastic to cradle the head. The hood is rolled out of the way and secured with a patch of fabric. Another innovative feature is the lift ticket/accessory attachment point (plastic hoop) inside the left handwarmer pocket and also a glove attachment point (clip-on ring) on the right side. There's a napolean pocket, a nalgene (1-liter) mesh pocket on the right inside, and a zippered security pocket across from it on the left. The jacket also uses their "Welded Waistcord" technology.. (see their website) to reduce abrasions. And probably their best idea.. "Simplex Zippers" which are waterproofed and approved by Gore to eliminate velcro'd flaps to easily access pit-zips. Also the jacket has a slew of the regular features.. D-rings on the sleeves for gloves, powder skirt, articulated elbows, waist and hem drawcords with one-handed toggle pulls.
As you can see I'm fanatical with this jacket.. it's the best I've ever owned: from the TNF Mountain Jacket to the Lowe Alpine Flash Jacket. It fits well, has great features, and very durable. Although I'm alittle embarrassed when I go to the local ski-area.. their ski patrol uses the same jacket as well as the same color I have. :)
Fabric: Polyester Taslan 2-ply Gore-tex
Price Paid: $399

This is the jacket to buy, everything is there: pit zips, easy-accessible pockets (even with harness on), waterbottles. If you want a jacket with a great cap this is the one, it might look crazy to other people, but it works well. Only disadventages of the jacket are the end of the sleeves, the seem to wear out pretty fast (little rips, after 1 and a half year. The normal price is certainly a bit high (well anyway in the Netherlands) but than again you certainly got a great jacket.
Fabric: Gore-tex
Price Paid: $350 Canadian (sale)

The best jacket out there period. Great for backpacking, skiing, snowboarding and anything you do outdoors. I have done it all in this jacket. I was in a 90 mph hurricane and it kept me dry.
Fabric: 2-ply Gore-Tex
Price Paid: $234 sale

I have been wearing my exposure parka for the last three months up here in Fairbanks, and I love it. I am never restricted in any way, and I have full mobility of my arms. I have used this jacket as a shell and as a cold temperature deterrant. Often, the temperature can drop to negative 40 and with a wind chill, the temp is unbearable, but with this coat, my worries are cut in half, and with capilene beneath the coat, both expedition weight and mid weight, I am fine in cold weather. Mountain Hardwear design many outstanding features into their products, and this coat is definately worth a second consideration. PEACE
Fabric: two-ply Gore-tex
Price Paid: $375

This jacket is loaded with details that make life easier like key rings in both outside handwarmer pockets, one-handed drawcords for the hood, a "Napoleon" pocket, and a scuff-free chin lining. Oddly enough, many of these details found their way to The North Face's Mountain Light Parka the next year. The fit of the jacket is excellent, with articulated elbows that never let your cuffs slide up and a hood that offers great peripheral vision when worn.
Fabric: Polyester 2-ply Gore-Tex
Price Paid: $395

I have to say I am a big Mountain Hardwear fan. Having owned the Vertigo Parka for two years, I upgraded to the Exposure Parka because it's a tougher jacket, which I believe would better stand the abuse of snowboarding.
The Exposure has a shorter cut than the Vertigo for some reason, probably to cut the bulk down and to increase mobility when climbing. It is fitted with a powder skirt, so the extra length is not needed for snow protection. The detailing on all of Mountain Hardwear products are excellent, as is the design of all features. All parts of the parka are accessible with mittens on, which is great for extreme conditions.
One of the best features of the parka is the hood design, which fits much better than Marmot or TNF hoods, with or without a helmet on. It provides good visibility and protection from rain.
The color scheme is also the best I've seen. I opted for the moss green parka because I don't like loud colors. But if visibility is a concern, they also make a nice apricot colored parka. Overall I am extremely happy with this product.
Fabric: 2-ply Gore Tex
Price Paid: $370

This is by far the best parka I have owned. Previous to this one I had a Marmot parka which lasted for about 8 years. By the end it wouldn't keep the water out or itself dry. I have had the Mountain Hardwear parka in wet snow for three days on an ascent of the north side of Mt. Rainier in wet snow and although my partners were soaked after the first 1/2 day I remained dry for the entire period of time. Much to my friends' dismay. I have also had the parka on the summit of Mt. Rainier in -40 F weather and it performed flawlessly.
The only drawback, if it could be called that, is that the parka is heavy. I have found that the pockets are very well designed complete with attachments inside to lash the contents right to the coat. Thus preventing articles such as compass and sunblock from completing their own personal desent. I would recommend this parka to anyone who is giong to climb, no matter what the conditions, within reason of course.
Fabric: 3-Ply Gor-Tex/polyester
Price Paid: $400 +

Your Review
Where to Buy
Help support this site by making your next gear purchase through one of the links above. Click a link, buy what you need, and the seller will contribute a portion of the purchase price to support Trailspace's independent gear reviews.
You May Like
Specs
Price
MSRP: $250.00
Historic Range: $99.00-$275.00
Reviewers Paid: $75.95-$400.00

Weight
1 lb 14 oz / 846 g

Center Back Length
32 in / 81 cm

Body Fabric
2L Dobby

Recently on Trailspace