Secureline 3" Spring Clip Carabiner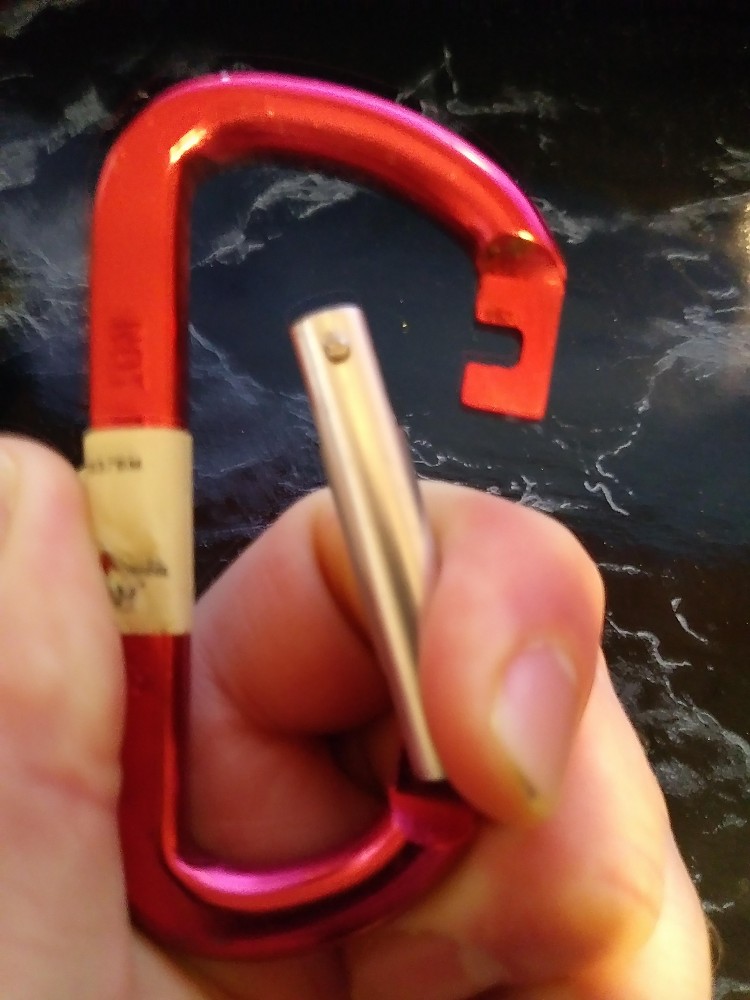 Specs
| | |
| --- | --- |
| Price | Reviewers Paid: $1.00 |
Reviews
1

review

5-star:

0

4-star:

1

3-star:

0

2-star:

0

1-star:

0
So I am hooked on this 3" Carabiner from Secureline. I am very attached to it, literally. As an outdoorsman like many of you out there, I have multiple versions of the same type of gear. Different lanterns, tents, sleeping bags, backpacks, stoves, etc..

Of all my gear that I own, I have more of these carabiners than probably all of my other gear combined.

In NASA there use to be a test on how many useful ways one could use duct tape. Well in the outdoors we use duct tape a lot, but for me, I use these carabiners even more so.

One could write a book just on the many uses of these carabiners. I truly suggest all of my viewers to buy a bunch of these carabiners as you will find endless uses for them on any type of outdoor adventure.
Pros
Durable
Inexpensive
Lightweight
Heavy load capacity
Multiple uses for them
Spring loaded enclosure
Several colors to choose from
Cons
One broke after 20 years
Looks like a climbing carabiner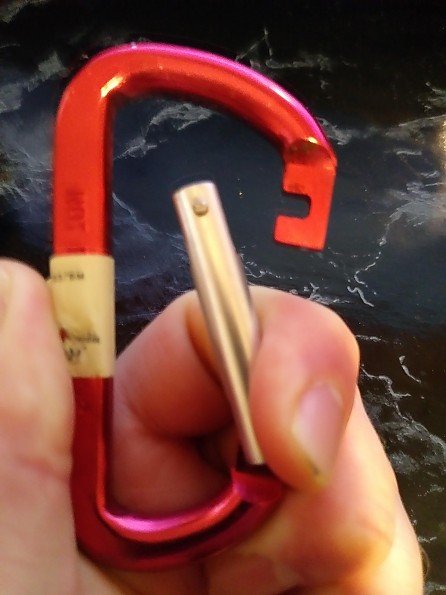 Secureline 3" Spring Clip Carabiner
So you may think that a review of this type will be a very short one... heh heh heh. You would be mistaken. Yes, this is a simple concept: a knockoff of those climbing carabiners. But what I am including in this review is this carabiner's many uses for campers.
I was first introduced to the Secureline 3" Spring Clip Carabiner on a trip to Meriden, Connecticut, at a place called Ocean State Job Lot, a discount department store. At first glance they looked like climbing carabiners but after reading the warning label, "Not meant for holding human weight", I thought to myself, "What a useless piece of crap!" I was greatly mistaken.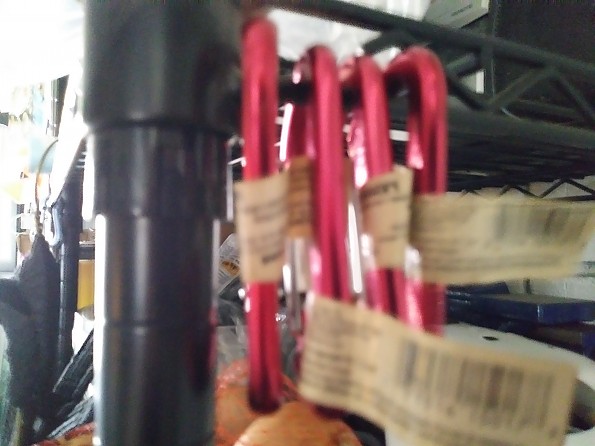 At the very low cost of $1 each (even cheaper in bulk) the Secureline 3" Carabiners quickly became one of the most useful camping gear items that I own. Each one can hold a maximum weight capacity of 150 lbs. So therefore, two of these carabiners can hold 300 lbs., and so forth.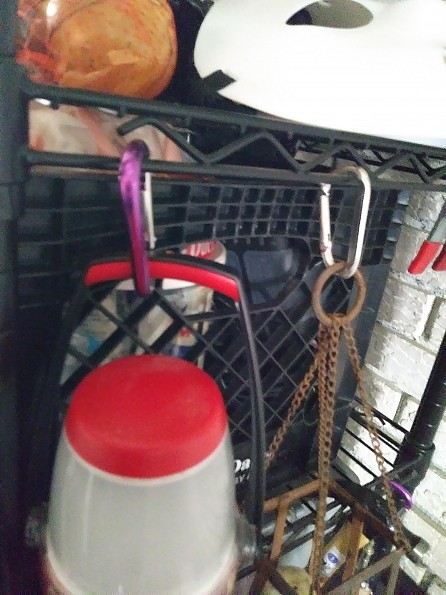 These Secureline 3" Carabiners also come in a huge variety of different colors to match your gear or décor. Most people that I see that have these are using them as a keychain, which I myself do as well, but that is only the tip of the iceberg. When I go camping I use the carabiners to hang my radio, my lantern, as a quick release for my rain tarp, and as an anchor for my tent.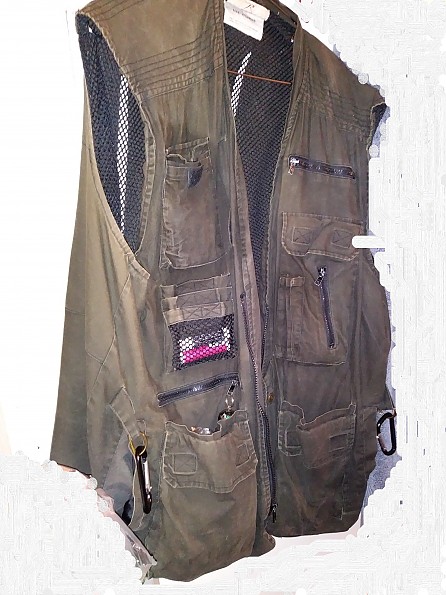 Whenever I am in the outdoors I seem to be jury rigging some sort of contraption to move things around using a Petzl Fixe pulley, paracord, and these 3" carabiners. When kayaking these carabiners help me to clip onto my kayak handles to pull the kayak through shallow waters or to hoist the kayak up for storage.
                                                    Conclusion
Secureline 3" Carabiners have so many uses that I could keep writing for countless hours of all the ways  I have used them over the years. Despite these carabiners being able to hold up to 150 lbs., and can be added in parallel allowing even more load capacity, they should never be used  for climbing or towing, or for supporting a human's weight.
They are a great way to hang a huge array of different gear in all sorts of environments.  If you are anything like me you are gonna start by getting one of these to use as a keychain and slowly get "attached" to them and start using it to hang a huge array of different types of gear.

                                                      Specifications 
Length: 3"

Thickness: 5/16 inches

Material:  Aluminum 
                                             UPC: 071514150178

Experience
I have used the Secureline 3" Carabiners for between 16- 20 years now. I have been using them to connect gear to my backpack and belt and used them as an anchor around a tree or to hoist something up, or simply to attach to gear so that the gear can be hung from a tree or at home on a rack.

I also own climbers carabiners which cost 20-30 times the dollar amount of these utility carabiners, but since the climber's versions are so much more heavy and more expensive, I found these 150 capacity carabiners to be extremely useful for me in a variety of situations.

I would like to reiterate that despite the fact that combining these carabiners in parallel will increase their load capacity, one of the biggest difference between these and the ones that climbers use it not just weigh load capacity but due to a common lack of load-testing and safety standards in manufacturing.

(a person that weighs 150 lbs. when falling has an increased force on a carabiner that will increase the further they fall due to gravitational pull and the acceleration of the falling person which will result in a much great force then the persons actual body weight. Some of the climber carabiners I own are rated for 12 KN and some as high as 22 KN. One KN [kilonewton] is equal to approximately 225 lbs. of force.)

On a separate note, I am a thrifty shopper at times and picked up these carabiners at a huge savings, and they are currently being sold for a lot more than what I bought them for, but still worth every penny for them.
Source: bought it new
Price Paid: $1

You May Like
Recently on Trailspace