Snow Peak Titanium Trek 700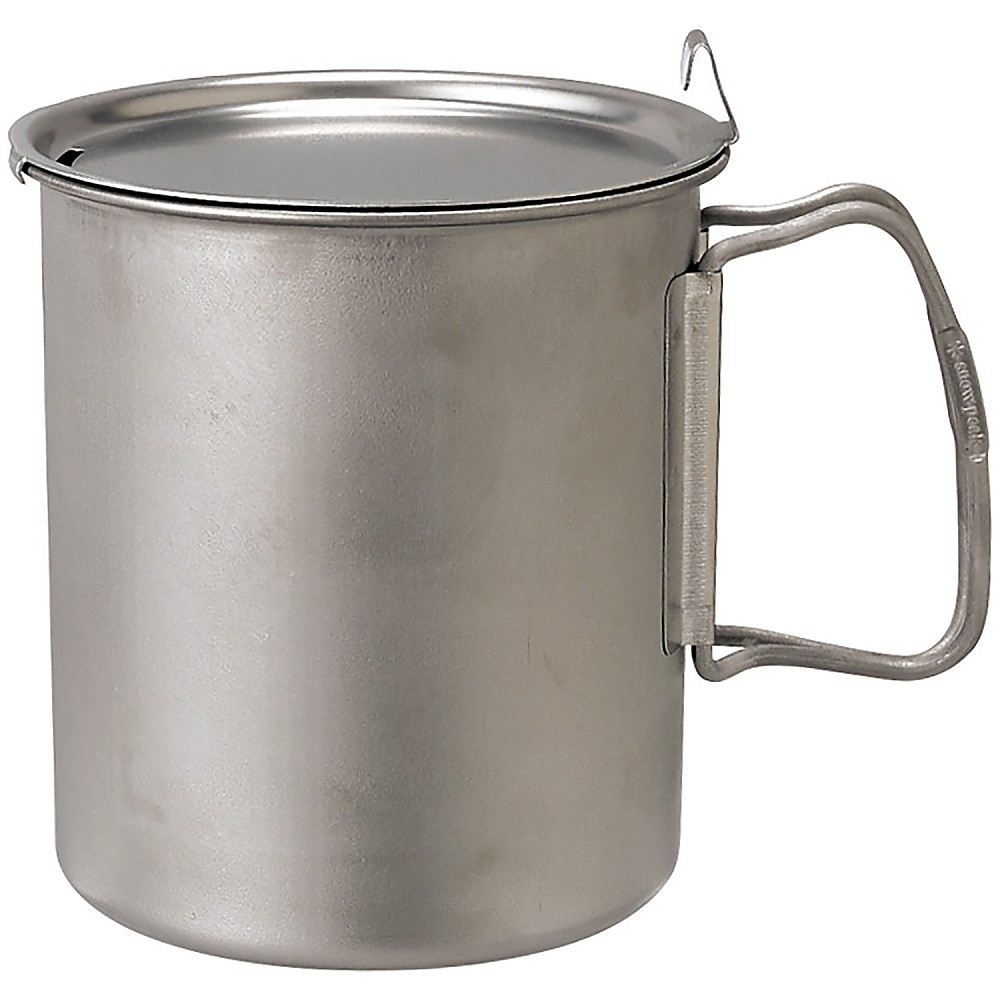 A lightweight, titanium pot. Perfect volume for the solo backpacker. Volume measurements stamped inside. Small fuel canisters fit inside with room for small stoves.
Pros
Lightweight
Perfect volume for solo backpacker
Titanium is light and tough
Fuel canister and small stove fits inside
Lots of aftermarket accys
Cons
Lid is heavy, doesn't snap on, and has a hook that snags stuff in pack
Thin titanium is not best heat transfer for delicate cooking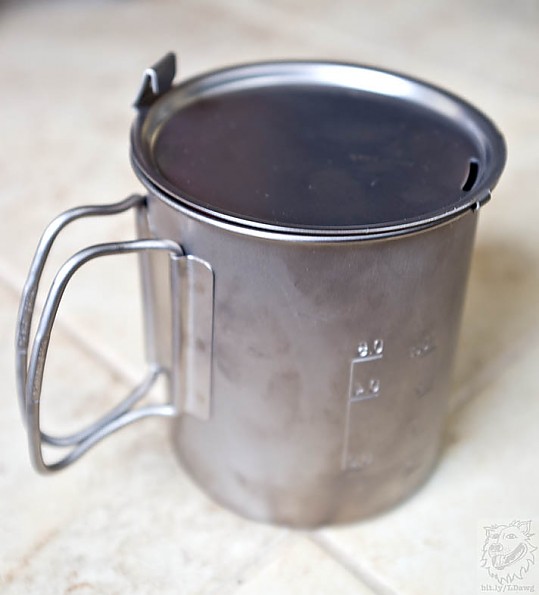 Been using my old 600ml Snow Peak cup as my solo cookpot on my AT sections, but found it just a little small as my hunger got bigger. I like to boil enough water in the morning to fill my coffee cup and make oatmeal, and 600 ml just didn't cut it. I couldn't squeeze a fuel canister in it either, which adding to pack volume. I was also wishing it had some volume measurements in it to facilitating cooking stuff like rice, oatmeal, etc.
Well, my birthday came around, and Mary got me a brand new Snow Peak Titanium Trek 700 cookpot!
I had researched it. I knew it was big enough to fit a canister, and that it had volume markings on the inside, but would my stove fit inside too? And what's up with that lid?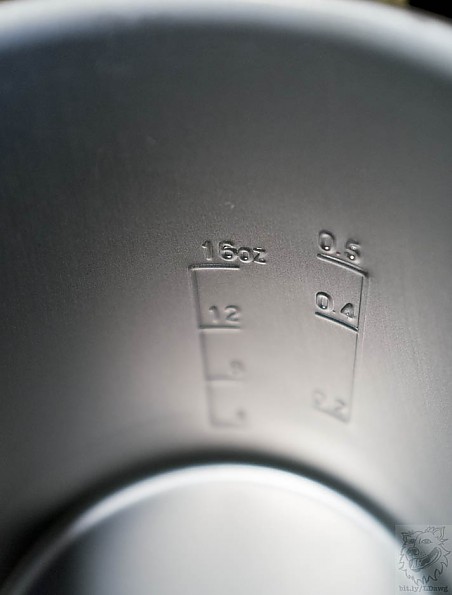 Unboxing: As soon as I got it outta the box, I noted the measurements stamped on the inside in both mls and ozs. Then I slipped a 4 oz canister inside, grabbed my little Monatauk Gnat canister stove and a lighter, slipped them in, and put the cover on. Perfect!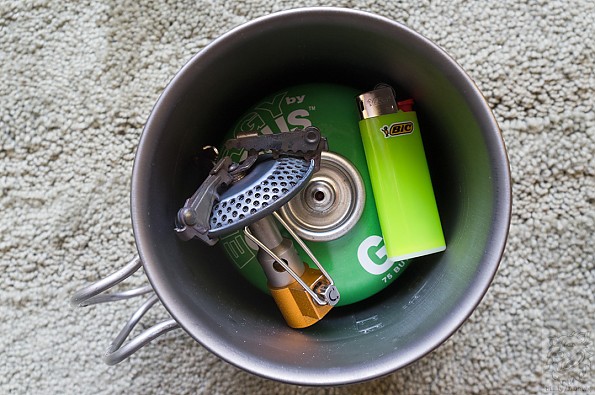 Weight: Then I put it on my scale. The pot is 93g, and the lid is 35g for 128 total, or 4.5 ozs.
That lid was a disappointment. It's heavy. It has two clips on the same side as the sippy/pasta draining/spoon stowage slot, but the lid does not clip on securely. Plus it has that hook sticking up that allows one to hang it on the side of the pot. I foresaw that snagging and wearing holes in my pack ... Online forums have plenty to say about the lid's weight. And whether it's titanium. FWIW, a magnet does not stick to it. Snow Peak, in their online FAQ, says it's titanium, and that it's heavy gauge by design.  
Lid Options: Some reviewers felt the same I did about the hook, and cut it off. Some added a wooden knob to the top. A nicely-made, domed, titanium lid with wooden knob by Four Dog Stove weighs 19g for a 16g reduction. An aluminum Minibulldesign lid for this pot weighs only 16g - also with a wooden knob which would cut 19g! Neither of these options snap on securely.
And some replaced it with a Jetboil PCS lid. I decided to explore that option. I ordered a PCS lid from Jetboil, and it snapped on to the Snow Peak like it was designed to do so!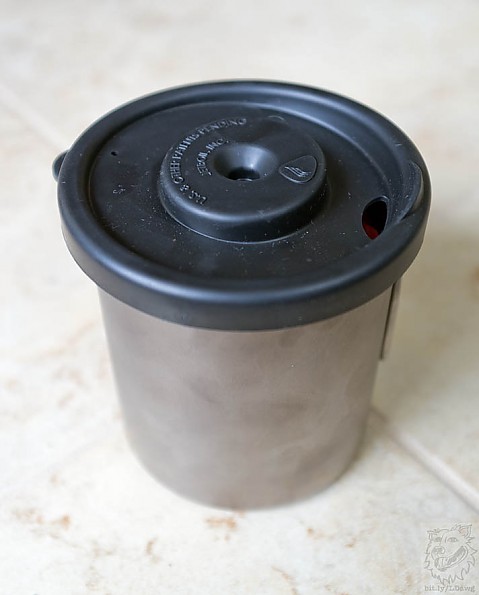 It's a molded flexible material with a well-designed pour spout, and a hole in the center that accommodates an optional french press kit. Or a knob I suppose. I slipped a fuel canister, my stove and a lighter into the pot, snapped the cover on, turned it upside, and shook it vigorously. It stayed on.
Finally, I filled it with water, put it on my stove with the cover on, brought it to a boil, and the PCS cover did not melt. I didn't crank the stove up to max. I generally don't let the flames lap up the sides of my pot when I'm cooking. And there are those who have serious reservations about using it over a camp fire ... Watch this space.
I tossed the lid on the scale, and it weighs ... 35g! So no weight savings there. My old pot with a Minibulldesign lid weighs 3.31 ozs. The new pot with the Jetboil lid weighs 4.5. So my penalty for increased volume, and reduced pack volume is an increase of 1.17 ozs. I can live with that.
Conclusion: By itself this could be the only pot a solo hiker needs for an overnight or multi-day trek.  That it's made of thin gauge titanium means one has to be careful about sauteing or cooking thick meals with thick sauces to assure one's meal doesn't burn. But the reward is a tough, light pot that can hold one's whole kitchen inside. After market lids and cozies abound.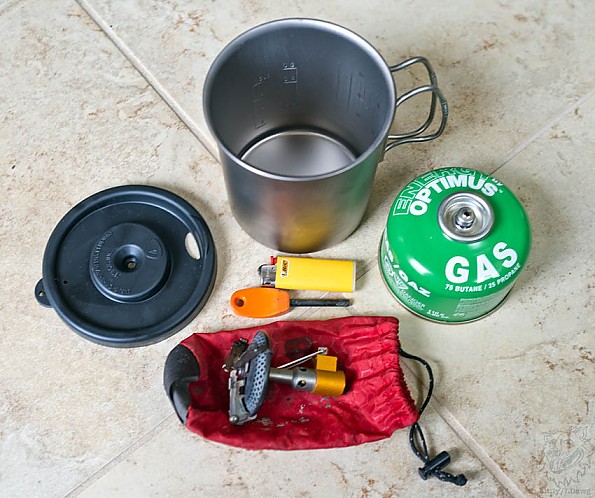 Source: received it as a personal gift

This is a great piece of cookware for the lightweight backpacker. The Snow Peak GigaPower stove fits inside with one canister. The whole thing weighs about a half-pound; a lot less than what I used to carry for stove, fuel, and cookware combined.
Being on the tall side, I don't plan to do anything but use it to boil water. It would not be the kind of thing you would fry in, for instance. But for preparing pasta or rice, or freeze dried foods, it is fine.
One thing I really like is that the lid has a hole near one edge that is great for pouring. If you are just pouring some hot water into a cup to make tea, it works fine. Or, and I just love this part, when I am cooking some ramen and want to pour out some of the water before eating, the lid holds the noodles in while the hole allows water to drain out. Fantastic!
The size is perfect for one person for most of the meals I make; I can boil enough water for the food and a cup of tea in one go.
Oh -- if you really want to save on fuel, get a Reflectix pot cozy from Anti-gravity Gear. They make a cozy for this specific pot, very nice fit. Once the water has boiled, put the pot into the cozy and the food continues to cook without any further use of the stove. For me, it works faster than Anti-Gravity Gear claims, which is a pleasant surprise. The pot cozy only adds one ounce. So the three together: this pot, the Snow Peak stove, and the pot cozy, work together as an awesome system -- lightweight, energy conserving, and very practical.
I only hate that I hardly ever take my Svea 123 into the field any more, since I got this set-up!
Price Paid: $29.99

Not much to add to the other reviews — it's uber-light, my Snow Peak 450 single wall nests inside with my alcohol stove, fuel, windscreen, bandanna and folding spork, the whole thing fits inside my Snow Peak Trekker combo, and it resists dents very well.
The thing I do want to add —the lid is steel, not titanium. Relatively heavy at 1.2oz, almost 25% of the package weight.
But here is the secret—stick one of the rubbery lids from your Jetboil on it. It fits perfectly. And it stays on better than the Snow Peak lid does, keeping your kit inside. You can fold the handles of the mug in and the Jetboil lid will capture them to stop that clinky clanky sound, and it has a sipping hole. All for the same weight as the original lid.
Try it, you'll like it.
Price Paid: don't remember, cheap on eBay

I use this "pot" as a coffee mug everyday. It's just so great as an all-purpose minimalist container, it has increments on the side so it can be used to measure and this also helps the often confused baristas to fill the mug to the proper level.
I've also used it on the trail and it's just great, super light, strong, and big enough to eat from.
#1 feature of this mug, which I have not seen mentioned anywhere else, it fits exactly over a standard 1 liter nalgene bottle. Thus, anywhere you can pack your water bottle, you can pack this pot!
Five stars, everyone should have one. In my experience Snow Peak makes the best titanium gear on the market, often these backpacking pieces are so thin that they bend easily, but my mug has taken a lot of abuse and you can barely tell!
Price Paid: $35

Awesome minimalist mug/pot/bowl. Incredibly light, gradations for measuring, just big and just small enough for one (maybe two) people. Cook, eat, and drink out of the same pot. Great stuff. Instantly one of my favorite pieces of gear.
Ditch the lid. I replaced the handles with the handles from a smaller Snow Peak cup (feels better in my fingers).
Price Paid: $35

Awesome, classic tool. Only pot I use, together with a supercat.
Pros
Handle stays cool
Easy to clean
Light, conducts heat well
I use this all the time together with a homemade supercat alcohol stove. It is simple and does its job perfectly. Is all I need.
Source: bought it new
Price Paid: 30AUD

Your Review
Where to Buy
Help support this site by making your next gear purchase through one of the links above. Click a link, buy what you need, and the seller will contribute a portion of the purchase price to support Trailspace's independent gear reviews.
You May Like
Specs
Price
MSRP: $39.95
Current Retail: $49.95-$54.99
Historic Range: $29.95-$54.99
Reviewers Paid: $29.99-$35.00

Weight
4.8 oz

Dimensions
4.2 in x 4.4 in

Size Stowed
4.2 in x 4.4 in

Capacity
24 fl oz

Material
Titanium

Includes
Titanium Pot w/ Lid

Recently on Trailspace