The North Face Ibex

#10 in unisex Cold Weather Down Sleeping Bags
The Ibex has been discontinued. If you're looking for something new, check out the best cold weather down sleeping bags for 2023.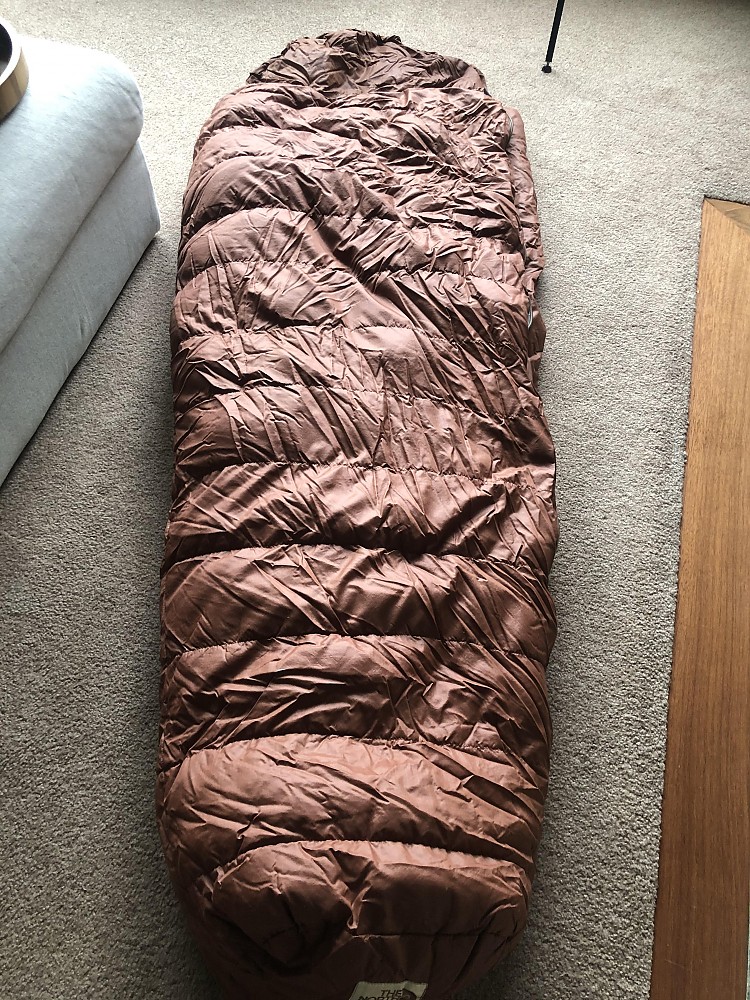 Take care of it and it will take care of you.
Pros
Very warm
Lightweight
Very compressible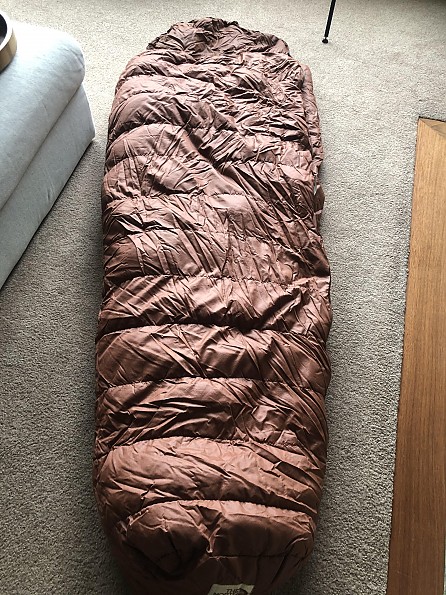 I bought my North Face Ibex in 1973 from The Wooden Nickel in Princeton, NJ. I still remember that I paid $128 for it and have since seen it sold for over $700.  
The bag is rated to -15°F, but in a discussion with Outward Bound instructors in Colorado we all agreed the bag works to much colder. 
Camping one night in Algonquin Provincial Park over Christmas break in Ontario my thermometer IN MY TENT registered -24°F!  I was warm and comfortable.
I have nursed my Ibex and taken care of it for the past 48 years and it still works well. I now motorcycle camp in the Oregon desert and it gets cold at night. It's a wonderful bag. 
Source: bought it new
Price Paid: $123

Pros
The North Face lifetime guarantee
I bought an Ibex sleeping bag from The North Face over near the Stanford shopping center in 1974 or '75. I used it for years and years. Finally had some problems with the zipper in 2001. Sent it in and North Face repaired it and refilled the bag with new down and charged me $30 cleaning fee.
I now use it for winter camping. With layers on I have slept comfortably in single digit temps.
Source: bought it new
Price Paid: can't remember...over $100

I bought two Ibex bags in 1973 or '74 for $125 each. Just gave them to my granddaughters. Maybe they were used a few times during the '70s. They were kept in their cotton bags and after 49 years they still look new. One of my granddaughters used her bag this past weekend and told me it kept her warm as toast at 20 degrees.

Experience
Always kept me very warm down to -20 degrees
Source: bought it new
Price Paid: $125 each

Great bag.
I bought my Ibex brand new in the early '70s.  Still use it today as a Top Quilt in my hammock. Got the long bag as I am 6ft2.  Found it to be very roomy for a mummy. 
Abused the bag big time and it always came thru for me.  Don't know the exact temp but one night on top of Mt. San Jacinto in Feb in 1977 I stayed very warm in the bag and when I woke up in the AM I found my water bottle next to my head had frozen solid.
Source: bought it new

A very warm bag that has held up well... have slept without tent or bivy and bag has had frost on it in the morning... but was still so warm I had to zip open to vent and remain comfortable.
Once melted away the bottom panel by getting too close to the fire... used for a couple of years covering hole with plastic and duct tape... finally sent to North Face for repair... they refilled down to original specs, patched bottom and cleaned all for $40 US.
Now that I am older and more weight conscious when packing I am considering a lighter +20 bag for 3-season use but would keep this one for desert car camping (very cold nights) and occasional cold weather outing.
Design: mummy
Fill: 550 goose down
Temperature Rating: -15 F
Weight: recently weighed at 4 lbs. 10 ounces
Price Paid: $300 US 1986

Great bag for winter camping used on a mat.
Pros
Lifetime warranty
Warmth
Quality
Cons
Product was discontinued
Be careful not to get down wet, as it takes a very long time to dry.
My wife and I each purchased an Ibex in the mid 1970s. Have used on many winter backpacking trips in the Smoky Mountains, and many fall and summer backpacking trips as well as wilderness canoe trips in Canada and BWCA, week-long bicycle trips, and fall camping in Wisconsin.
Fantastic bags as held up well and are still in use. Have had repairs to zipper (replaced), fabric tears, and need for down replacement all under warranty except need to have bag cleaned.
Source: bought it new
Price Paid: About $130 each

My Ibex is still going strong.
Back in high school in the '70s, I spent my money on two things. One is now legal in Colorado and the other was North Face equipment. My first purchase was my Morning Glory tent (still have) and two Cat's Meows that zipped together.
Needed a winter bag and the Ibex was TNF best bag and zipped together. Ordered left bag ($250) but before I could get the other my girlfriend became pregnant and extreme camping ended, but my Ibex was still used everywhere by myself and never let me down.
Used more today as extra bedding. Just found right zipper Ibex on Ebay, paid $150 and the first thing I did was zip them together. 40 years late but now want to dust off the Morning Glory, stop by a supply store in Colorado, and enjoy the outdoors.
First bag I bought in 1970, and I'm still using it in 2013.
Pros
Survives the years
Meets the temperature ratings
For its time, packs small
When I started serious backpacking in the late '60s, I had to borrow gear as college took up my "spare change".  Finally, in 1969 I saved enough to buy a bag. Taking a chance, I bought the Ibex (-15 degrees rating), figuring I would use it for everything.  This tack worked — I did not buy another bag (The North Face, of course) until 1981.  While I now have multiple bags, I still take the Ibex out occasionally.
This bag was the top of the line for The North Face back in the late '60s.  It used the then new, super-high-loft 550 down, so it compressed very small for this low temperature rating. While it doesn't have a down-filled collar, the hood is quite sufficient for all conditions I have been in. 
This bag accompanied me out to the desert in summer, into the Sierra and Cascades all times of the year, and for use as a "spare bed" during visits with friends. While rated -15 degrees, I have been out several times in night time temperatures below -40 degrees, while the bag will still vent sufficiently for above +50 degree nights during the summers.  Even when soaked one night during a snow storm, the bag still worked.
A bag this good is very hard to find. The Ibex proves an expensive, well constructed bag more than pays for itself in the long run (about $250 investment for over 40 years of very rough usage!).
Source: bought it new
Price Paid: a bit over $250

I bought this bag from a friend back in 1978. Here it is 2004 and it is still performing. It is a very warm bag but I must admit that I probably haven't used the bag in temps lower than 20 degrees. I sleep cold and this bag has never left me chilly. My husband has used it hunting the Flat Tops in Colorado and loves it. It has great loft but compresses to a relatively small package.
I am so sold on The North Face that I just spent $320 on TNF Solar Flare Endurance so both me and my husband can camp when it is cold and stay warm. 26 years!!! That's alot of bag for the money.
Design: Mummy Long
Fill: 550 down
Temperature Rating: -15
Weight: about 3.5 lbs
Price Paid: $99 (used)

Very warm sleeping bag. Although I was a bit worried about the compressibility of the bag at first, I was surprised to find that it compressed exactly the same as my friend who has a Marmot 725 fill down. (no joke!) I believe this is due to the fact that it doesn't have a Dryloft Shell. However the S-5000 microfiber shell is VERY hydrophobic and when I wake up in the morning and I have breathed all night on my bag, by the time I have had a hot chocolate, it is all nice and dry.
Design: Mummy
Fill: 550 fill down
Temperature Rating: -15 F
Weight: 5lbs (large)
Price Paid: $400 can. Montreal

Your Review
You May Like
Specs
| | |
| --- | --- |
| Price | Reviewers Paid: $99.00-$300.00 |
Recently on Trailspace