Therm-a-Rest NeoAir Camper SV

The NeoAir Camper SV has been discontinued. If you're looking for something new, check out the best air-filled sleeping pads for 2023.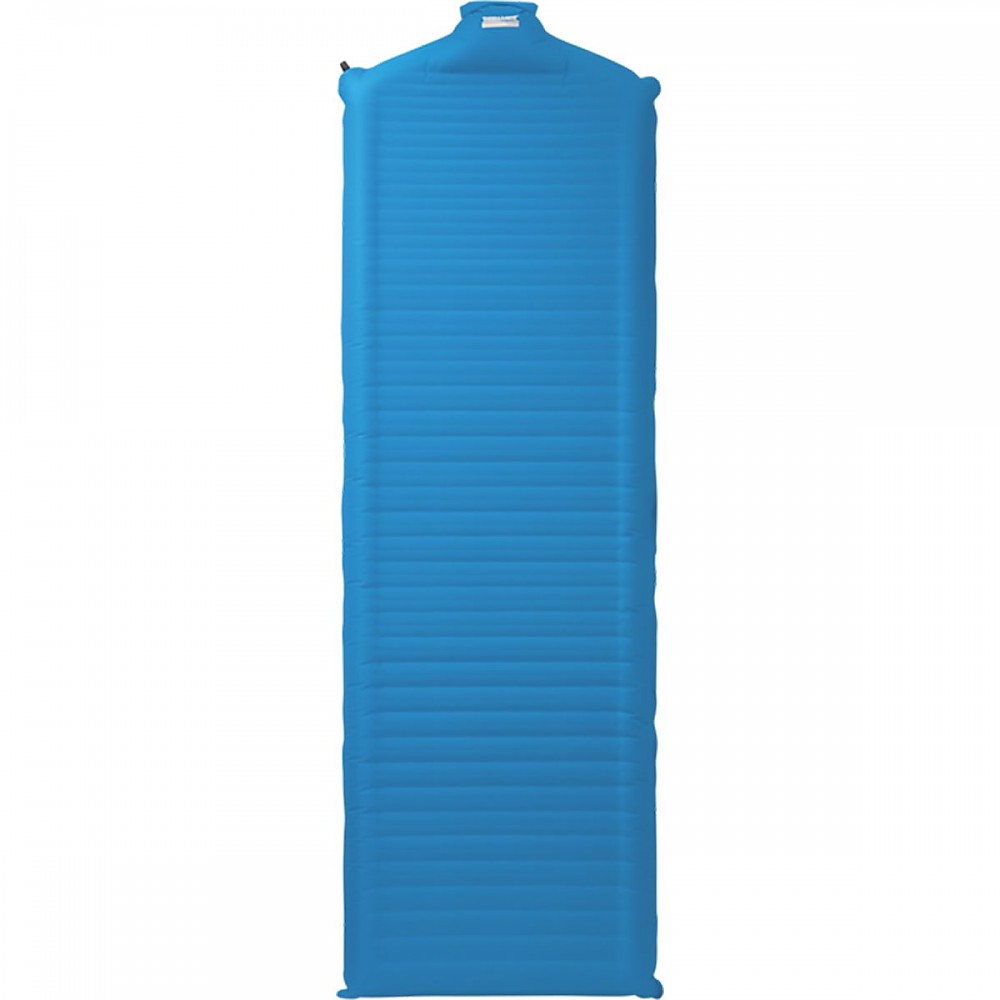 The NeoAir Camper SV (speed valve) is a great mattress for everything short of alpinism. No more pumping or seeing stars trying to manually inflate that pesky sleeping pad.
Pros
Instant inflation/deflation (seriously fast)
3 inches thick
3.5 season use (3-season claimed by manufacturer)
Long and wide (77 x 25 in)
Cons
On the heavier side (1 lb 8 oz)
I have sworn off inflatable mattresses more times than Oprah has sworn off bread but, much in the same way, I keep coming back. 
Since leaving my 30s last year (I still climb with a 23-year-old, so I think I'm still doing okay) I am just not as comfy with just a RidgeRest foam pad under me as I used to be. I need a little more. Enter the NeoAir Camper SV, winner of Best of Show at the 2016 OR show. 
Concept:
Designed for three-season campers who want maximum thickness with instant inflation and deflation the NeoAir Camper SV pad is intended for backpackers who can tolerate a few more ounces if it means better sleep. It is also great for people who were furious to learn that their so-called ultralight superpad requires a clunky, proprietary and gimmicky pump to make the thing work.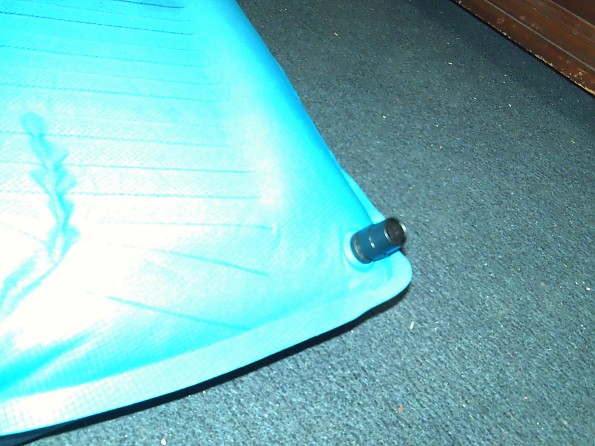 Valve for adjusting firmness
The "instant inflation/deflation" claim comes from the giant SV (speed valve) opening that you blow into which uses Bernoulli's Principle to draw in surrounding air, inflating this giant pad in less than ten breaths (five in my experience).
Basically, you tuck in the giant floppy valve, blow into it, roll up the neck and buckle the ears closed. Adjust the final firmness with the traditional mouth valve. It's really rather amazing.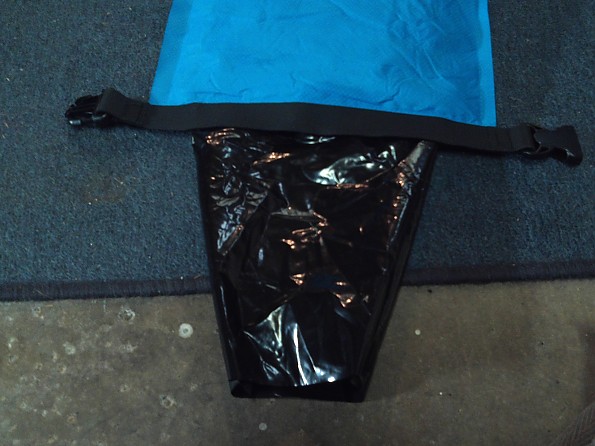 The valve in deflate mode. Two seconds to fully flat. Faster deflation than using a razor blade and much more sustainable.

In sub-freezing temps, inflating your pad with your breath runs the risk of adding moisture, which becomes ice later on, which is what you are trying to avoid contact with BTW. Since the majority of the air that goes in the NeoAir Camper SV is not your breath, but other air that is drug along for the ride, this risk is effectively mitigated. 
Note, the speed valve also can be found on the NeoAir Trekker SV and NeoAir XLite MAX SV pads. A non-speed valve version, the NeoAir Camper, is also available.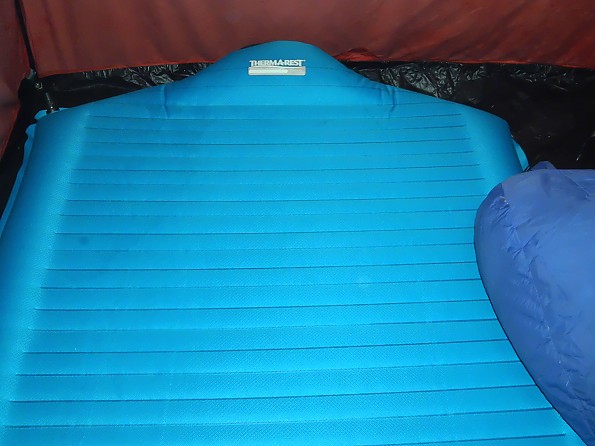 Raised sides and the "pillow bump"
Testing Conditions:
Since Cascade Designs rates this pad for three-season sleeping, naturally the first, and second thing, I did was take it out snow camping in winter conditions. I first tried out the pad in March near Leavenworth, Wash., on a ski tour, pretty much directly on the snow in my tent. It was around 20 degrees at night and I was in a 20 degree (F) sleeping bag, wearing a hat and baselayer.
I sleep pretty much average when it comes to temperatures and I was, as you might expect on a three-season pad, a little chilly at times but not so much that I couldn't sleep. I woke up once to add a couple breaths to the little valve for this purpose when I felt it get a little soft.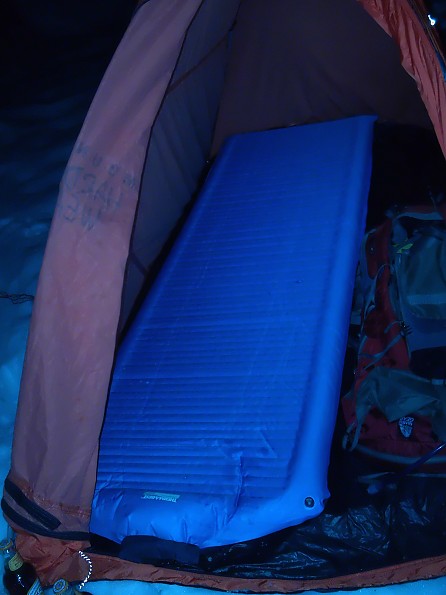 Leavenworth, Wash. When it's dark and snowing or raining the last thing you want to do all night is inflate a pad.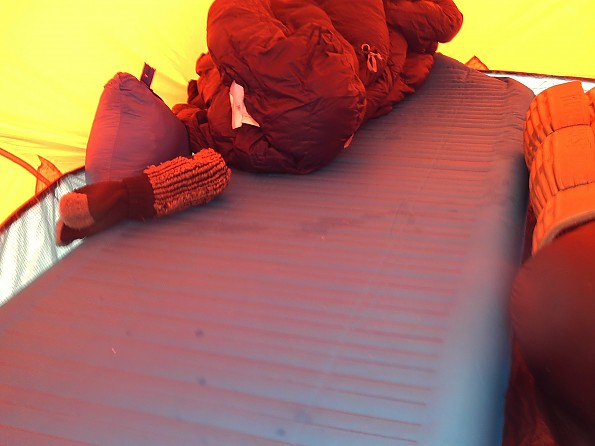 On Mt. Baker, taking up exactly 1/2 the tent floor space. Jason, the tent-mate disagrees on this point. 

The next trip I took it on was on Mount Baker in April during a slush/rain/snow disaster that required us to abandon our summit bid. As before I woke once to add a little more air during the night but, according to Jason my earplug-wearing tent-mate, it sounded like I slept REALLY well.
We camped again on the snow and temps were in the 25-30 degree (F) range. On this time I was pretty soaked and I slept in all the dry clothes I had (baselayer, pants, socks, wool shirt, hooded coat and hat) and I never felt a chill. The worst part was rolling over and touching noses with Jason. 
Both times I slept on my back, side, and belly and found them all equally amazing, never once bottoming out the pad. 
Ease of Use:
On Mount Baker I had my pad inflated and my bag laid out before Rudy, my other climbing bro, had his pad even half inflated. His pad required a pump that decided to flake out on him requiring him to use his mouth to inflate it; he saw stars. While he was taking a break from trying to fill his pad with pure profanity he marveled at how easily the NeoAir Camper SV inflated.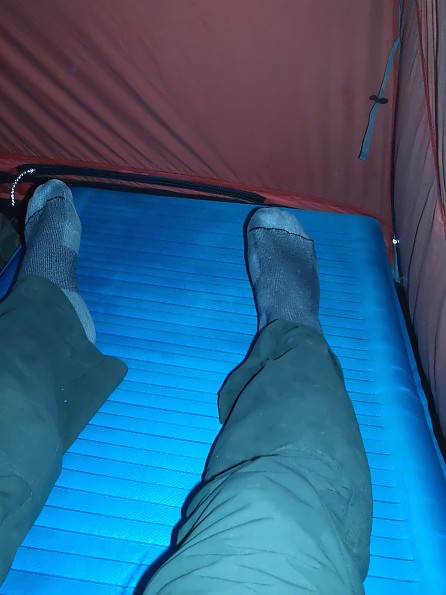 My legs don't even come near the end
Comfort:
I slept on my back, front and side. I was comfy and had no complaints. Very plush. If it had a little warm, fuzzy insulation inside it would be perfect. 
Features:
The special valve design is genius, but this pad also comes with a little screw-type valve like all other inflatable pads for when you need to add a little more air or let a little out. It also has sides that keep you from rolling off and a teensy little "pillow" bump which I found to be no use at all; just use your jacket for a pillow. 
Warmth: R value is 2.2. For three-season use this pad is the dog's nuts. It is pretty decent on snow as well, but if I had to use it again in temps below 25 degrees or so, I'd add a thin foam topper to it. 
Packing Size: Not the smallest packed away, but ANYTHING is smaller than my RidgeRest. I have other inflatable pads that are smaller but none so comfy.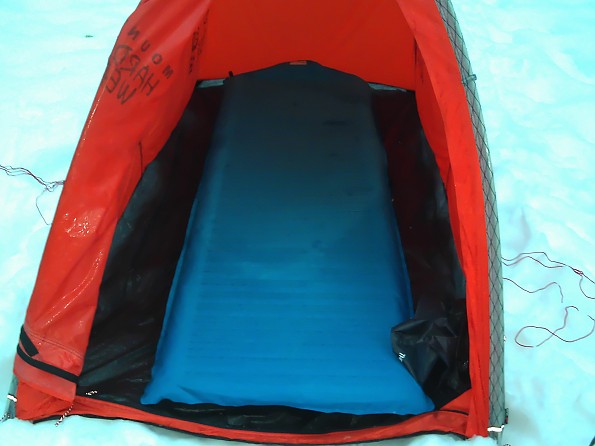 Not a lot of room for much else in there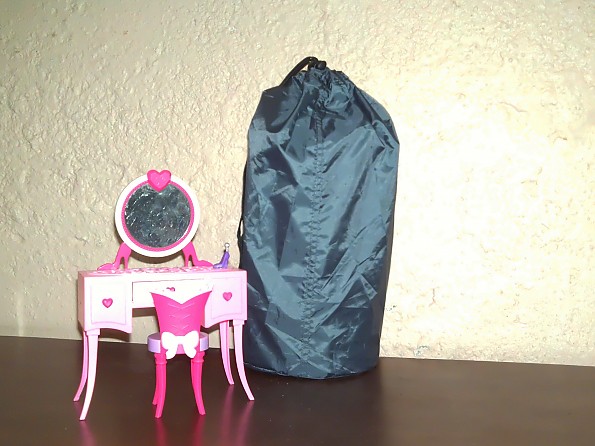 Packed, sitting next to the dresser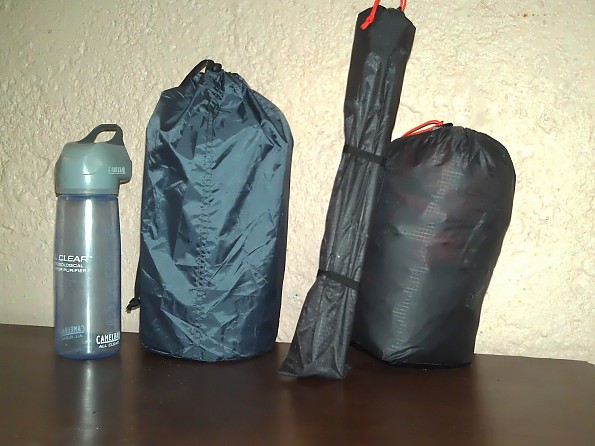 Tent with poles on the right, water bottle on the left

Weight: 2# 5oz. Roughly twice the weight of my beloved RidgeRest foam pad, but I think it was worth it. 
Length/Width: HUGE! 77" x 25" this is WAY bigger than I need as I am a measly 70 inches tall. I'd love to see a 72-inch tapered version to save space/weight. The NeoAir Trekker SV (1 lb 8 oz/680 g and 3.0 R value) and the NeoAir XLite MAX SV (1 lb/460 g, 3.2 R value) may be better options for the very weight conscious.  
Durability: I had no issues during the test period. The material feels tougher than many superlight pads, it feels as durable as my old Thermarest Prolite 4.  I will update this category as time goes by. 
Caveat Emptor: This is an inflatable pad and may leak someday. Get good at repairing leaks BEFORE you venture outside with this. I'm not gentle with gear and my standard loadout generally includes things like crampons, ice axes, etc. yet my clumsy buffoonery did not manage to puncture this pad. This pad is made from heavier material and is probably more durable than the Neoair Trekker, which is much lighter weight so there's that. 
Dislikes: If it were just a tad warmer and smaller I'd add the last half star to make it a 5-star review. 
Who needs to try this pad:
There are warmer pads and lighter pads out there, but they are often very fragile. This one is really supposed to be for camping and backpacking in three seasons, but I find the added size and thickness to be very nice for snow camping as well.
If you can tolerate the weight and/or you are a bigger person, this pad may make you very happy. I say it's perfect for backpacking in 3.5 seasons. If you are an alpinist used to sleeping on your backpack framesheet and a flaked out rope then you may wish to look elsewhere.
Update 2017: I learned at Rockfest in Leavenworth that this pad is strong enough to share  ;)
Update 2023: I'm still using this pad as my "snivel-gear," my one item of extravagance that I prefer not to leave at home.
Source: received for testing via the Trailspace Review Corps (Sample provided by Therm-a-Rest for testing and review)

Your Review
You May Like
Specs
large
extra large
Price
MSRP: $139.95
Historic Range: $59.00-$179.95

Weight
2 lb 5 oz / 1.05 kg
2 lb 13 oz / 1.28 kg
R-Value
2.2

Recently on Trailspace