Andrew Skurka's "Ultimate Hiker's Gear Guide"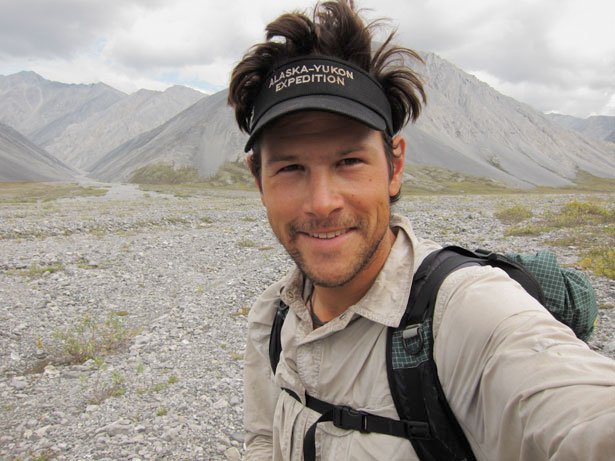 Many of us would jump at the chance to hike alongside professional adventurer and super-long-distance hiker Andrew Skurka. Perhaps pick his brain about backcountry gear, supplies, skills.
After all, the 30-year-old has traveled more than 30,000 miles via foot, ski, and packraft. And his solo long-distance trips — like the 4,700-mile Alaska-Yukon Expedition, the 6,875-mile Great Western Loop, and the 7,775-mile Sea-to-Sea Route — are notorious for their detailed level of planning.
Well, actually you can hike with Skurka. He's also a professional guide and for $200+ a day, he'll help you improve your outdoor skills on a three-day Ultimate Adventure or seven-day Wilderness Adventure group course.
Don't despair if you don't have the funds for a Skurka-guided trip though. The guidebook version, The Ultimate Hiker's Gear Guide: Tools & Tips to Hit the Trail, comes out in February from National Geographic Books.
In Skurka's first book, the long-distance hiker promises to share his hard-earned backpacking gear and skill know-how, which "will allow you to love hiking, while still remaining safe and comfortable while camping."
From the book description:
Whether you're a first-time backpacker, an occasional weekend warrior or a seasoned long-distance trekker, you'll love this guide. Learn exactly what you need to carry — both on your back and between your ears — for all seasons and circumstances through a show-and-tell of clothing, footwear, backpacks, shelter and sleep systems, and more, as well as through detailed articles on foot care, campsite selection and hiking efficiency. Skurka's practical and priceless recommendations give you all the tools and techniques you'll need to hit the trail.
The Ultimate Hiker's Gear Guide is 224-pages long and will begin shipping on February 21, 2012. It retails for $19.95.
Purchase the book directly from Skurka and he promises to sign each copy before it ships.
It may not be quite the same as hiking deep into the backcountry with the man National Geographic described as "one of the best traveled and fastest hikers on the planet," and whom Outside and National Geographic Adventure both named "Adventurer of the Year."
But, Skurka's written advice just might help you pursue your own adventures of the year.
Here's The Ultimate Hiker's Gear Guide trailer.
Wonder how one becomes a professional adventurer? Read Skurka's response, "How I Make a Living as an Adventurer."
(Top image Andrew Skurka; Arctic National Wildlife Refuge, Brooks Range, Alaska)