Stove Accessories
These add-ons can help make your backpacking or camp stove more capable, safer, more efficient, or easier to use.
Top Picks
Jetboil CrunchIt

(3 reviews)
A straightforward tool for bleeding and puncturing gas canisters for safe disposal.
Reasons to Buy
It works.
Vent hole for bleeding last traces of gas
Reasons to Avoid
Can be difficult to thread onto canister.
I try to completely use up and properly dispose of every gas canister that I purchase, but since they are not allowed on planes even in checked luggage, I have sometimes had to figure out what to do with a partially used canister before taking a flight home. I am not the only one. At resupply points on the JMT in 2014 and at hostels and huts on our recent visit in Iceland, we came across stashes of partially used gas canisters, presumably left with the good intention that others could use them up.
Read more: Jetboil CrunchIt reviews (3)
MSR LowDown Remote Stove Adapter

(1 review)
This MSR LowDown Remote Stove Adapter is designed for use with MSR canister stoves, as a means to increase the safe use of stoves by removing the need to reach under a pot to adjust flame control, to facilitate fine adjustment on temperature control for cooking, and to allow the safe use of such stoves with larger pots and on uneven surfaces. Essentially, the adapter allows the stove to be controlled from a remote controller, mounted on the fuel canister. The adapter is new for spring 2022, and I obtained one packaged as a "sample" for testing from Trailspace. After giving the adapter quite a few uses in various conditions, I confidently recommend it for any campers looking to improve the stability, safety, and versatility of their MSR canister stoves.
Reasons to Buy
Increases stove safety
Packable in small pot
Simple to use
Compatible with different brand canister stoves
Same design for controller on stove and adapter
Reasons to Avoid
Need to be careful not to move canister, or stove can get tugged and pot can fall
Introduction I have owned the MSR PocketRocket and PocketRocket 2 stoves for many years and they are my go-to stoves on my frequent canoe camping and front country camping trips. I use them on solo trips, and with family groups of 3-4, primarily for boiling water and hot liquids in small pots. However, over the past two or three years, I have started to use larger pots and pans (such as Sea to Summit X-Pots and X-Pans) to diversify my camp cooking options. I cannot fault the stoves' reliable performance, but it can sometimes be problematic to use the small canister stove on uneven terrain, or with the larger pots.
Read more: MSR LowDown Remote Stove Adapter review (1)
IMCO Triplex Super 6700 Lighter

(8 reviews)
An indispensable part of my outdoor cooking kit, for as long as I can remember. Cheap, tough, reliable as the dawn.
Reasons to Buy
Robust
Inexpensive
Retains fuel safely
Lightweight
Reasons to Avoid
No longer manufactured (I believe).
Back when you could buy a Zippo—probably the platonic form of lighter—for £15, an IMCO was £2.50. Cheaper to buy and replace after a dark and muddy camping trip. Made almost entirely of thin gauge, mild steel—so it's lighter than alternatives—and of a design which seals better than some other petrol lighters. I have lost a couple of IMCOs but never had one fail, or wear out. They are reassuringly old-fashioned looking, with a seemingly complex design. Closer inspection reveals a candle-shaped, removable fuel vessel, filled with a long wick and wadding.
Read more: IMCO Triplex Super 6700 Lighter reviews (8)
Top Stove Windscreen
Snow Peak GigaPower Windscreen

(4 reviews)
The GigaPower stove is awesome all by itself. This screen just makes it even more efficient. It takes up very little volume in a pack as it rides flat under my cook pot.
Reasons to Buy
Flat, low bulk packing
Improves stove efficiency
Reasons to Avoid
Very minor fiddle factor to install
I have used and loved my GigaPower stove for several years without the screen. Last year my camping buddy gave me the screen as a birthday present. As other reviewers have stated, there is a minor fiddle factor to install. The legs have to be adjusted just right to put the screen in place, not quite fully open, but almost. Once in place the legs are opened up completely and the screen stays in place. Unlike other reviewers, I have not had any issue with the Piezo electronic ignition while using the screen.
Read more: Snow Peak GigaPower Windscreen reviews (4)
G Works Gas Saver Plus

(1 review)
This is a follow-up to Alpine1's review of the FlipFuel device and others like it.
Reasons to Avoid
They're not all created equal.
The concept of these devices is clever. They work (for a while), and the device will eventually pay for itself. Two things Alpine1 did not point out is there are a handful of different brands of these things, and they're not all equal, and it is very easy to overfill a canister. First, the FlipFuel device in particular—the threads appear to be aluminum, which will be its weak point. Aluminum threads will strip out easily rendering the device worthless. If you're serious about using one of these things for a long time, seek one that has brass threads.
Read more: G Works Gas Saver Plus review (1)
Stove Windscreen
Optimus Clip-On Windshield

(2 reviews)
A lightweight, versatile, and inexpensive windshield for canister stoves that also works with spirit stoves. It increases stove efficiency and reduces gas consumption. Won't fit all models/types of canister stoves and cooking pot sizes, though.
Reasons to Buy
Lightweight
Tough and durable
Inexpensive
Works well
Will work with spirit stoves
Reasons to Avoid
Fits only certain models of stoves and pot sizes
After many many years using my Lixada Titanium spirit stove (Trangia-style) for cooking meals and boiling water in the backcountry, I'm back to canister stoves. My older "generic" stove stoped working, perhaps from staying stored without use for too long. Early this year when shopping for a new one, I found about the Optimus Clip-On Windshield. It seemed like a good idea, but upon checking its dimensions, I noticed it wouldn't work with all models of stoves (more on that later).  I ended up opting for the Soto Amicus, which fit nicely with the Optimus windscreen and was the model/brand I was eyeing from the beginning anyway.    Canister Stoves and Wind Protectors.  Canister stoves are susceptible to wind.
Read more: Optimus Clip-On Windshield reviews (2)
FlipFuel Fuel Transfer Device

(1 review)
Problem solver for all users of isobutane gas canister stoves. Simple, lightweight device that allows partially emptied canister gas to be consolidated. Affordable and quick solution to a chronic issue.
Reasons to Buy
Solves the common problem of having too many partially empty isobutane gas canisters
Easy to use
Transfers occur quickly
    Any user of isobutane gas canisters (MSR, JetBoil, Snow Peak, etc) inevitably finds themselves dealing with canisters that have various amounts of fuel remaining in them. Each trip one has to decide whether to pack new or used (or some combination) canisters. Frequently I take a new canister on a trip (especially a multiday trip) rather than the partially used one. This typically leads to an accumulation of mostly empty canisters sitting around. The FlipFuel Fuel Transfer Device solves this dilemma.
Read more: FlipFuel Fuel Transfer Device review (1)
Jetboil Fuel Can Stabilizer

(1 review)
This is one of those pieces of gear that you just take for granted. You get so used to it always being there, quietly doing its job, that you just forget about it and never think about NOT having it. It's a constant. It says a lot about gear that is so simple and reliable, that you just don't even think about it. If you aren't using one of these, then I recommend you get one. They're everywhere, and they're cheap, so there's no reason not to have one!
Reasons to Buy
Inexpensive ($5.95)
Simple—does what it is designed to do
Lightweight (.9 oz/27 g)
Foldable, and packs up neatly into the cook system
Obviously durable (since 2009)
Reasons to Avoid
It's a little fussy about attaching to the bigger canisters
After years of use, the legs loosen up, meaning they aren't stiff enough to hold a position
Way back in 2009, when I started looking at getting into hiking and backpacking (as a civilian sport, rather than as grueling punishment), I came across something I had never seen before. Something that I thought was the coolest invention ever—the Jetboil PCS. I did some research, and price shopping, and... between my daughter and I, and one (1) I purchased for a friend/hiking partner, I ended up buying three (3) of them! Two (2) of them were sets—the "Backcountry Gourmet Bundle" (or something like that), that included: the PCS, pot support, canister stabilizer, fry pan, and utensil set.
Read more: Jetboil Fuel Can Stabilizer review (1)
MSR Universal Canister Stand

(1 review)
Inexpensive and lightweight GICD prevention for canister top stove users.
Reasons to Buy
Helps prevent GICDs
Mostly metal
Wide footprint
Reliable attachment to small and large diameter canisters
Reasons to Avoid
10-15 grams heavier than alternatives
Too long to stow along with other items in some stove/pot systems
"If you push something hard enough, it will fall over" — Fudd's First Law of Opposition (from the Firesign Theater comedy album "I Think We're All Bozos on This Bus") Mathematics tells us that when you put a heavy object on top of a tall support with a relatively narrow base, well, it will fall over. For example, let's say you're boiling up some pasta on your fancy canister top stove system (i.e. MSR Windburner or one of the various Jetboil models) or maybe a pocket size canister top stove (i.e.
Read more: MSR Universal Canister Stand review (1)
Jetboil Pot Support

(3 reviews)
The Jetboil Pot Support is a useful accessory that adapts a Jetboil stove for a full range of cooking options using various pots and pans. When combined with the excellent simmering ability of the MiniMo, the pot support makes it possible to cook a variety of foods, from frying a pound of bacon to boiling a large pot of rice.
Reasons to Buy
Simple
Lightweight
Adapts a Jetboil stove to be used with regular pots and pans
Reasons to Avoid
An extra piece to have to buy
An extra piece to possibly lose or forget to pack
The Jetboil Pot Support is a simple, must-have accessory if you wish to really utilize the Jetboil MiniMo stove's full cooking range. The support adapts a Jetboil stove (PCS, Zip, Flash, Sol, and MiniMo) so that it can be used with regular pots and pans. Additionally, the package comes with a canister Stabilizer (orange fold-out tripod). This piece also comes with most newer Jetboil systems, so if you buy this accessory, you'll end up with a spare. (support with tines folded out) The pot support is a pretty solid and simple design, made of stainless steel.It weighs 1.2 oz.
Read more: Jetboil Pot Support reviews (3)
More Stove Accessories
Trailspace reviewers have shared 77 reviews of 48 different stove accessories.
Other Types of Backpacking and Camp Stoves
Find more backpacking and camp stoves reviewed in these related categories: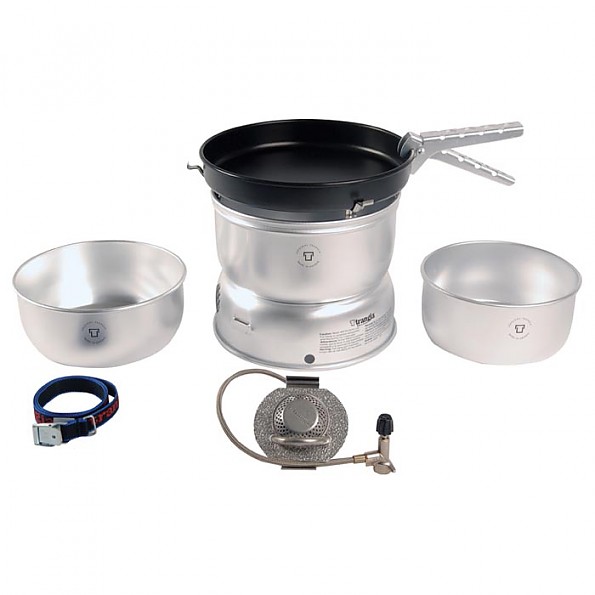 Alcohol Stoves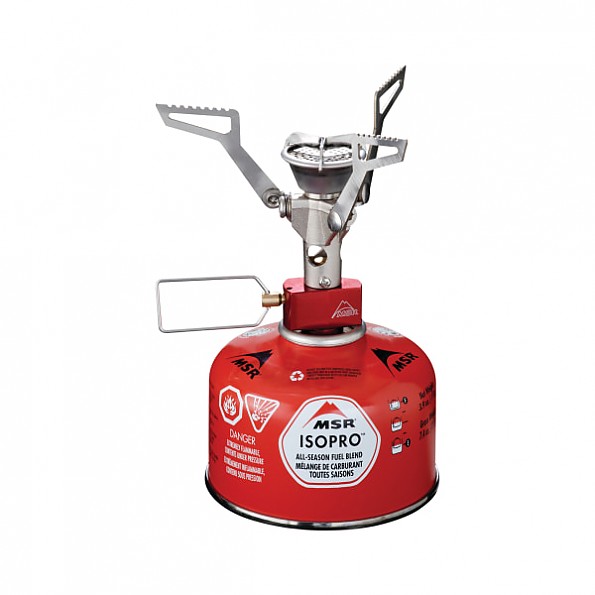 Compressed Fuel Canister Stoves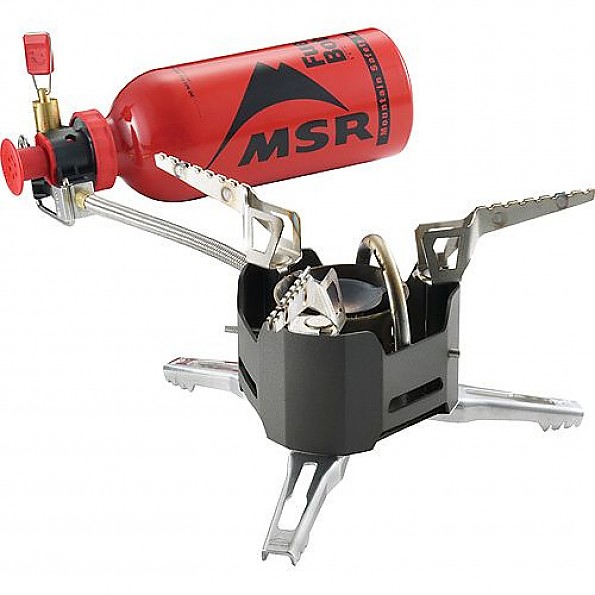 Liquid Fuel Stoves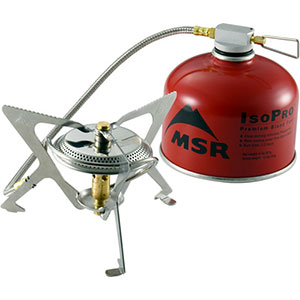 +6 more types
Review Your Outdoor Gear
If you've found this site helpful — or if we've missed something important — please consider paying it forward by some of your favorite (or least-favorite) outdoor gear.
Why? From professional gearheads to outdoor novices, everyone has an important point of view to contribute. will support the outdoor community and help others find the best gear.
Trailspace reviewers are outdoor enthusiasts like you: hikers, climbers, paddlers, backcountry skiers, and trail runners who share our experiences with the gear and clothing we rely on to get outside. Learn more about Trailspace