We'll be dispatching loads of gear news direct from Outdoor Retailer starting next week, but in the meantime here's our first OR product preview to whet your appetite. Since it's a winter show, we'll start with some backcountry snow gear. Stay tuned for full show coverage starting January 18.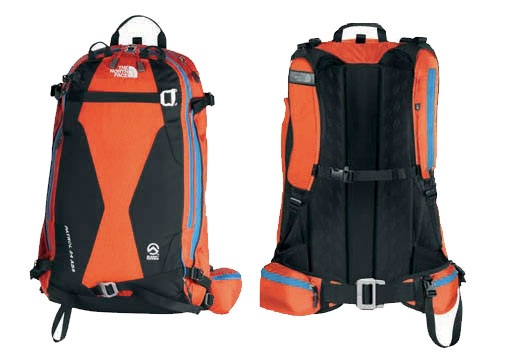 Last summer The North Face announced its first mountaineering boot. Next winter they join the select group of brands offering avalanche airbags. They've added ABS (Avalanche Airbag System) technology to an updated Patrol 24 ABS pack ($999) and Powder Guide ABS Vest ($1,999). The twin airbag systems inflate via a nitrogen-filled canister.
The North Face also will launch the Meru Kit, an outerwear ensemble for high altitude mountaineering, presumably named for athletes Conrad Anker, Jimmy Chin, and Renan Ozturk's 2011 summit of 20,700-foot Meru via the Shark's Fin route.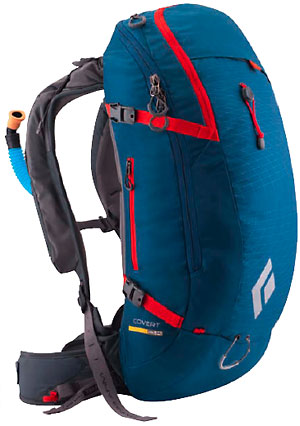 Black Diamond is relaunching its line of Avalung packs following a 2010 recall and a redesign that improved comfort and flow rate of the breathing system. The seven packs, including the Covert (above), range from 11 to 43 liters. They provide almost an hour's worth of air after an avalanche, thanks to a breathing system that draws air from the surrounding snowpack.

In snow tools, MSR has updated its CoyoteSnow Picket for the first time since 1987 ($30-40; 2-foot or 3-foot) and also will debut a new Snow Fluke ($40-50, small and large).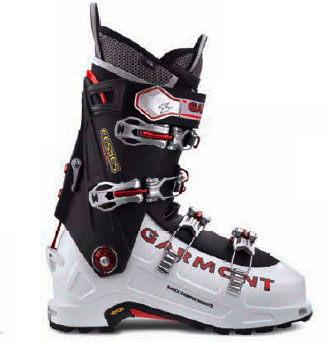 AT and touring ski and boot lines continue to grow, with a strong focus on back- and sidecountry use. Brands launching new AT, ski mountaineering, and touring boots include Black Diamond, Dynafit, Garmont, La Sportiva, Rossignol, and Scarpa. Garmont claims its men's Cosmos (above) and women's Celeste ski boots will be the lightest four-buckle boots on the market.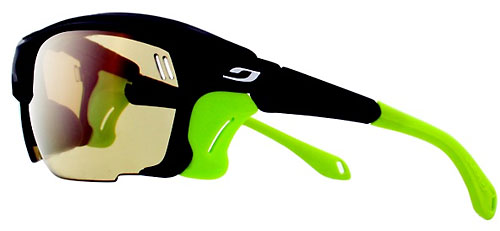 Julbo's Trek sunglasses are designed for mountaineering, climbing, and trail running—moving fast in extreme environments. Detachable shields block lateral rays from intense glare while offering ventilation
when necessary. Also has a Flex Nose design and 360-degree adjustable temples ($120-200, depending on lenses).
That's just a taste of what backcountry winter brands will be showing at Outdoor Retailer next week.
Stay tuned for more backcountry gear product previews and more details and pictures from Outdoor Retailer next week.