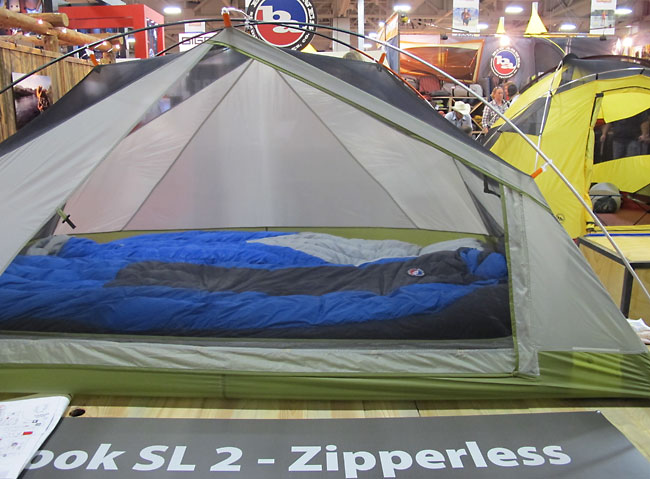 Tent zippers can snag, wake your tentmate during a midnight nature call, and be a major warranty issue for manufacturers. So how about a tent without zippers? Big Agnes wanted to give it a shot.
The Fishhook SL is a zipperless tent that closes with little magnets along its door frame (see below). It's designed to be quieter, while still withstanding the elements and pesky bugs, thanks to a flap along the edges.
Big Agnes calls the Fishhook a minimalist backpacking tent. It will be available in one- and two-person models for spring 2013: the Fishhook SL 1 ($349.95) and Fishhook SL 2 (3 lb 10 oz, $399.95).
A zipperless tent may sound crazy, but so did sleeping bags without insulation on the bottom, and Big Agnes has been selling those for years.