SlingFin Makes Serious Tents for Serious Users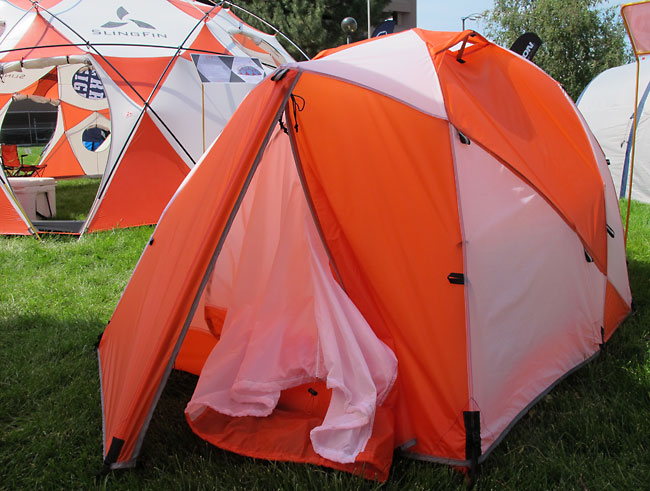 SlingFin doesn't care for bean counters, product managers, or marketing departments. What SlingFin co-founder Martin Zemitis does care about is authenticity and making tools to get the job done. In SlingFin's case, those tools are serious, high-altitude, expedition tents for serious users, like professional guides.
"We started at the top of the mountain and are working down," said Zemitis of SlingFin's product line. "If we can make it for those users, we can make it for anyone."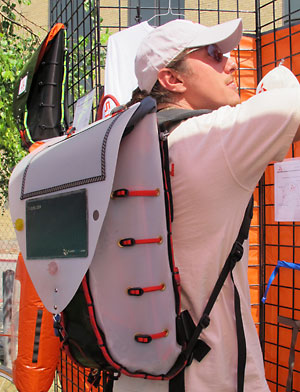 Zemitis co-founded the two-year-old SlingFin after three-plus decades designing and producing tents, sleeping bags, and packs for Sierra Mountaineering, The North Face, Sierra Designs, and Mountain Hardwear, where he was a company co-founder.
The newest SlingFin tent, the SafeHouse 2 (rear view above), is a two-person expedition tent with an extended front vestibule and rear tunnel to store your gear or use as an exit. Zemitis calls it an "old-school approach of what has worked before." The SafeHouse uses six Easton anodized poles and a design that promises improved sidewall strength. Weight: 8 lb 9 oz (aluminum poles), 8 lb 3 oz (carbon poles)
Devon Brown of SlingFin showed us the company's first backpack at Outdoor Retailer. The Honey Badger was a design challenge to create a lightweight, durable, waterproof pack that was abrasion-resistant for users who don't want to get hung up, like climbers, cavers, and canyoneers.
It has a semi-rigid external skeleton, is fitted with a 23-liter dry bag, converts to a bike pannier, and can be repaired with items found in any hardware store, so you're encouraged to repair it yourself.
SlingFin hopes to launch the Honey Badger as a Kickstarter project in August.