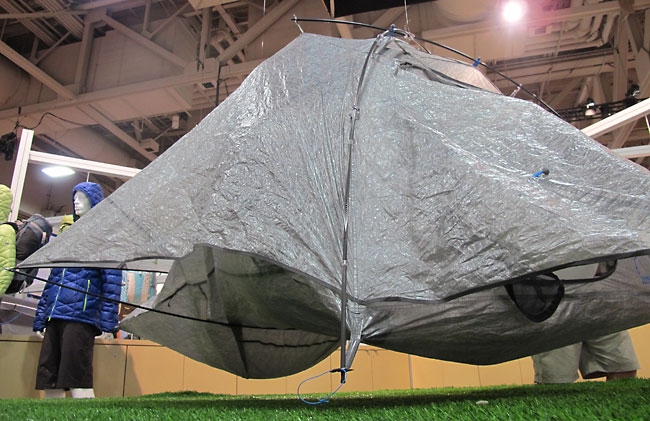 Sierra Designs took its Mojo 2 tent and made it as lightweight as possible with the Mojo UFO 2. The two-person Mojo UFO, floating above thanks to three helium balloons, weighs a scant 1 pound 11 ounces. It uses cuben fiber fabric and carbon fiber poles in an external ExoFusion pole setup.
Sierra Designs made the Mojo UFO as "a halo product, to show what we can do," said Scott Kaier, public relations manager at Sierra Designs parent company American Rec. Only 50 tents total will be made, and each one costs a whopping $1,800.
Kaier showed us the Mojo UFO at Outdoor Retailer.