A couple weeks ago I asked what sorts of trends you wanted to hear about from OR. Three major areas of interest emerged: lightweight, eco-friendly, and innovative.
In the last two days I've seen so much gear that meets those criteria that it's going to take a while to sort it all out and put together reasonably thorough trend wrap-ups.
In the meantime, here's a taste of one company who managed to hit all three points with new products a single line: Big Agnes tents.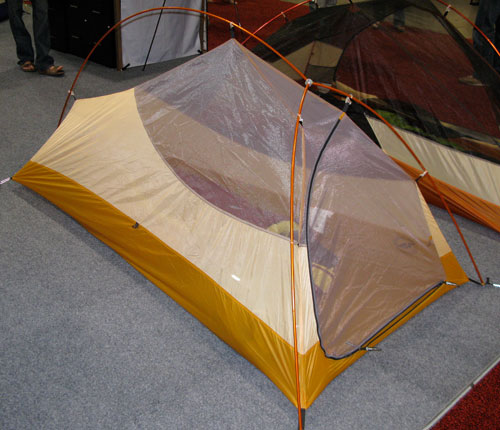 Lightweight: the Fly Creek Ultralight is a one-person freestanding tent that weighs just 1 lb 14 oz.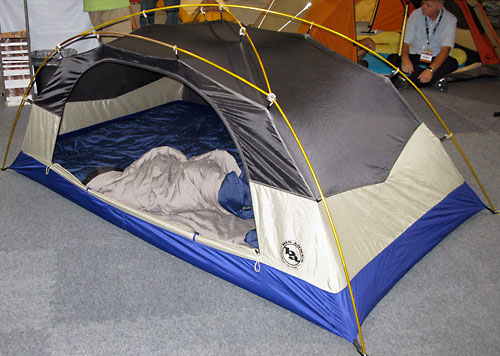 Eco-friendly: the Salt Creek 2 is the first tent made primarily of recycled materials, including recycled polyester fly, floor, body and mesh.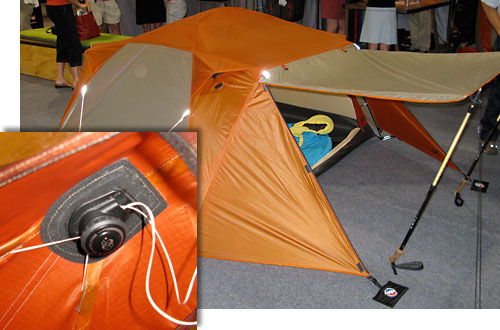 Innovative: the spacious Slide Mountain SL 2 incorporates the Boa Lacing system, which allows you to tension the fly with the twist of a knob, without ever leaving your sleeping bag.