Scott Kaier showed us a prototype of the Primus EtaSolo integrated canister stove at Outdoor Retailer today: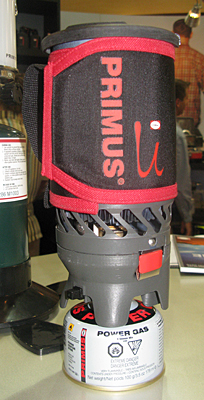 The Primus EtaSolo has a piezo ignition and built-in heat exchanger and windscreen. It comes with a 0.9-liter pot with lid. It uses a small to medium gas canister, and you can adjust the heat to boil or simmer.

The Primus EtaSolo will be available for spring 2010.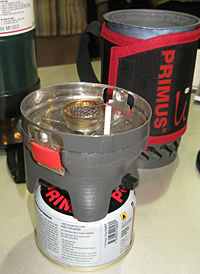 Weight: 13 ounces

MSRP: just under $100