Practice your avalanche beacon skills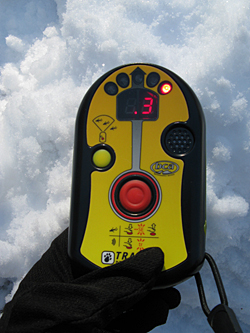 It's November and for most of us there's not much significant snowfall — yet. But, you can prepare now for ski season by practicing locating a partner's avalanche beacon.
According to the Colorado Avalanche Information Center, people who regularly use their avalanche beacons are 30 percent more likely to find buried people alive. So, practice searches by you and your companions are essential for a fast and effective search and rescue.
While avalanche safety skills are serious, practice searches can be fun. Time yourself and your friends for a competitive incentive. Get the kids involved. They love treasure hunts and gladly will hide a zip-locked beacon in unexpected backyard spots, like the blackberry bushes. Let them help search too (think of it as training a future backcountry ski partner).
When you've got the snow coverage, practice your probe and shovel techniques too (Backcountry Access has videos). According to the Utah Avalanche Center, 93 percent of avalanche victims can be recovered alive if they are found and dug out within the first 15 minutes, after that the numbers drop catastrophically.
In 90 percent of avalanche incidents, the victim or someone in the victim's party triggered the avalanche. So, make decisions that help you avoid an avalanche in the first place. If you're a winter backcountry traveler, particularly a skier, find and take an avalanche safety course. I'll be doing that this winter.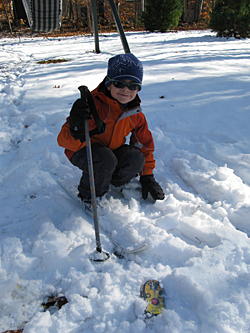 For more info:
Forest Service National Avalanche Center
Colorado Avalanche Information Center
Product Reviews and Info: