Outdoor Retailer: RidgeRest Solar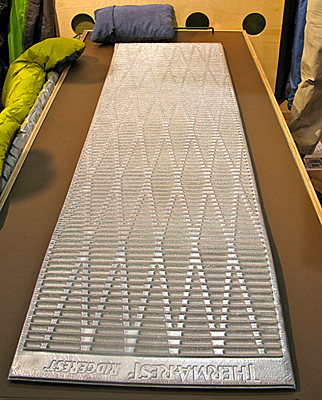 Therm-a-Rest's classic RidgeRest foam pad will become 13 percent warmer for summer 2010, thanks to a "superficial" update. A RidgeRest Solar version of the closed-cell pad will have an alumunized surface that reflects body heat back to the user, raising the pad's R-Value from 3.1 to 3.5.
The Solar version will weigh the same as the regular version. It will be available July 2010.
Regular
1 lb. 3 oz. (540 g)
20 x 72 in (51 x 183 cm)
$39.95
Large
1 lb. 10 oz. (740 g)
25 x 77 in. (63 x 196 cm)
$54.95