Outdoor Retailer closed its doors yesterday, and now we're out of here! Stay tuned for some final OR coverage next week, but much of the Trailspace crew (namely my family) will be off exploring the mountains of the West for the next few weeks.
Here are a few final pictures from the show:
Paddling a Pakboat on Jordanelle Reservoir, with a toddler:
Stand-up paddle boarding: everyone is doing it (based on what we saw at Open Air Demo), including Laird Hamilton, the big daddy of the sport: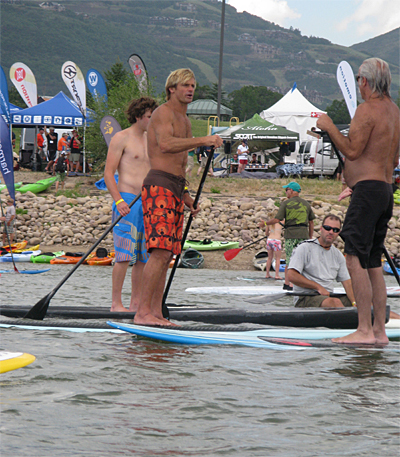 Mountaineering on the streets of SLC with Brooks-Range's chalk drawing: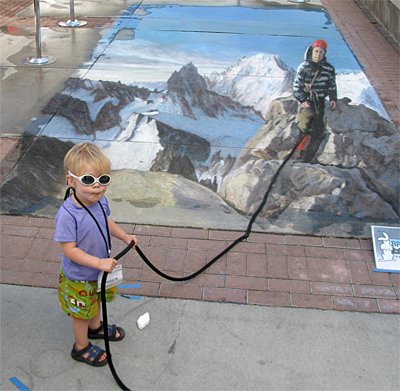 A view to the sky from inside a Slingfin dome tent at Tent City: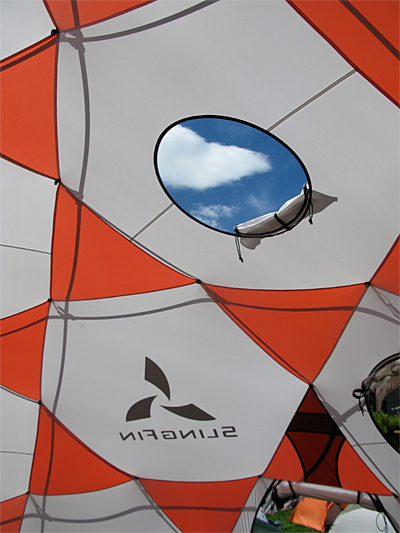 Uh-oh, you've earned an outdoor Demerit Badge: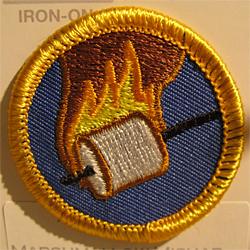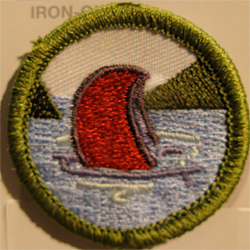 Barney the Great Horned Owl from Salt Lake's Tracy Aviary, visited the Katadyn/Optimus booth during a benefit for Four Corners School Outdoor Education.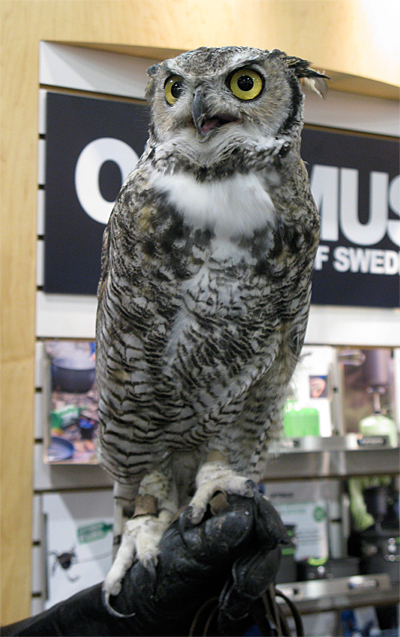 The great-mohawked Glen Plake gives a thumbs up to GoPro's helmet cams: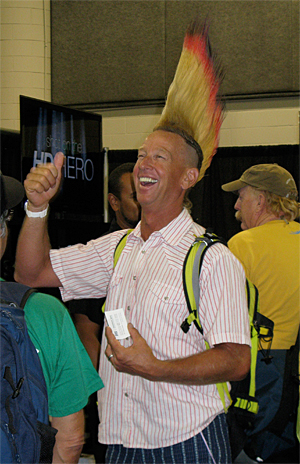 Nemo tents, so versatile you can pitch them practically anywhere: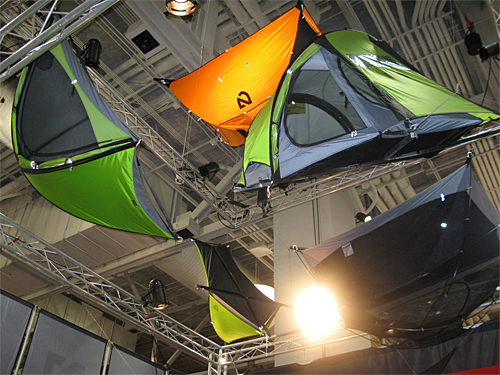 Getting a spot at the climbing wall from Beth Rodden: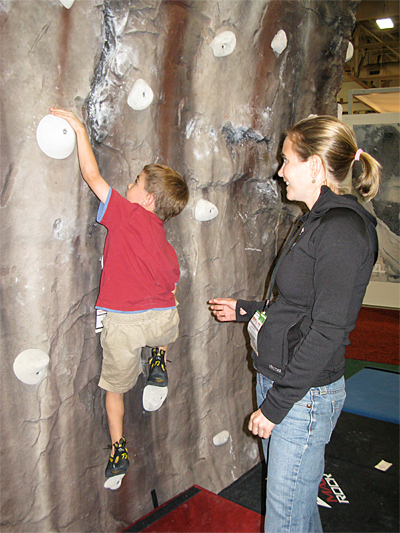 Yum, freeze-dried fruits and veggies from Crunchies: