A few of the sights from the All Mountain Demo day on Wednesday at Solitude: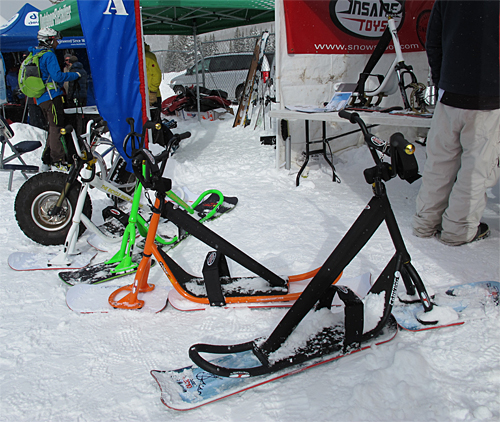 What's that? It's a snowscoot from Insane Toys. What do I do with it? Ride it like a scooter on snow. How easy is it to learn? I don't know. I was too chicken to ride one downhill without my helmet and other body armor. It looked fun though. www.snowscoot.com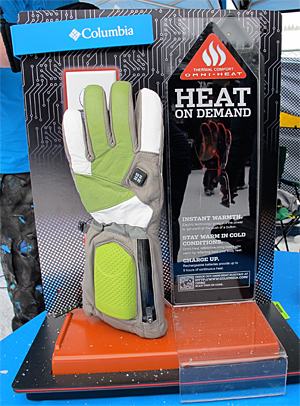 We'll hear more from Columbia later in the show, but I couldn't help but stop to see its pair of $400 gloves. The brand is adding the Bugaglove Max Electric glove to its ever-expanding Omni-Heat line (Columbia is all about the heat).
Plug the Bugaglove into the wall to charge its rechargeable battery. You'll have three warmth settings good to warm you for up to five hours out in the cold. The glove is made with OutDry, a laminated technology found in waterproof, windproof, breathable footwear and gloves; Columbia acquired the brand last year.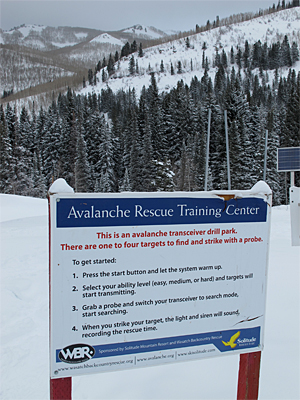 Because simply having the gear is meaningless, Solitude has an avalanche rescue training center. Turn your transceiver to search mode, grab a probe, and practice finding the buried "victims." You can search on easy, medium, or hard levels to hone your search skills for when it really counts.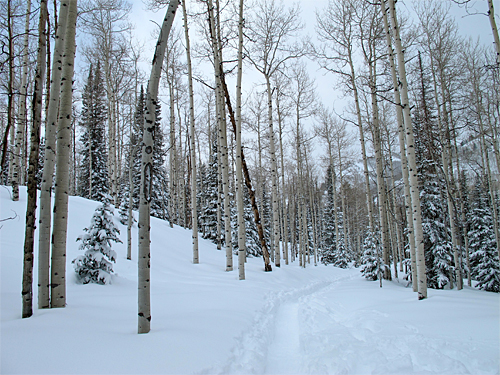 Lastly, this is what all that outdoor gear is really about. Getting out there.