Fendler's epic "Lost on a Mountain in Maine" story featured in documentary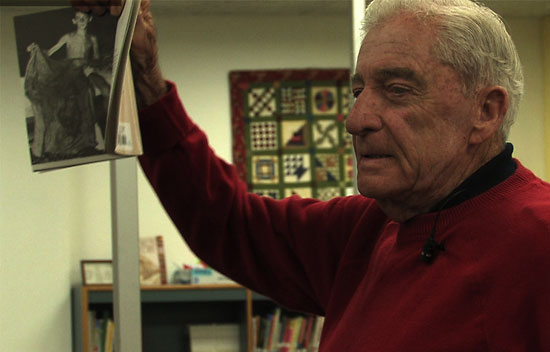 For more than seven decades, schoolchildren in Maine and beyond have read Lost on a Mountain in Maine, the story of 12-year-old Donn Fendler's epic nine-day ordeal on (and around) Mount Kathadin in 1939. Fendler continues to recount his survival story in some Maine classrooms annually, but now others will have a chance to hear the tale in his own words, thanks to a documentary film.
Ryan Cook and Derek Desmond recently premiered their 60-minute documentary, Finding Donn Fendler: Lost On A Mountain In Maine 72 Years Later, at the Maine International Film Festival. The Emerson College graduates interviewed Fendler repeatedly on the porch of his Newport home over the past year for the film. They hope to create a feature film about Donn's survival too.
Fendler, who had the nation's attention in 1939, is having a resurgence. He's also teamed up with popular Maine children's book author Lynn Plourde and artist Ben Bishop to create the comic strip fiction book, Lost Trail: Nine Days Alone in The Wilderness, to be released in November.
For more info: www.lostonamountaininmainefilm.com