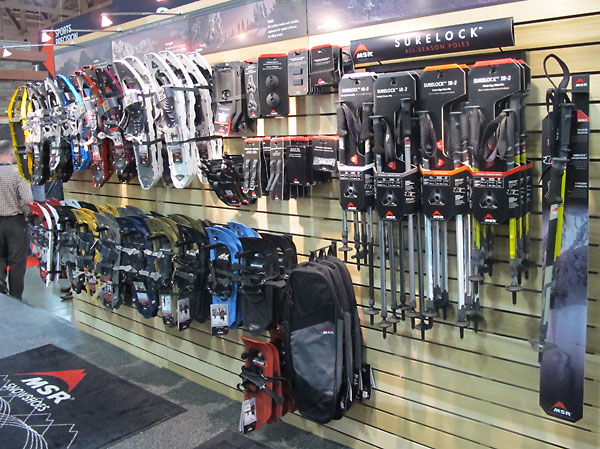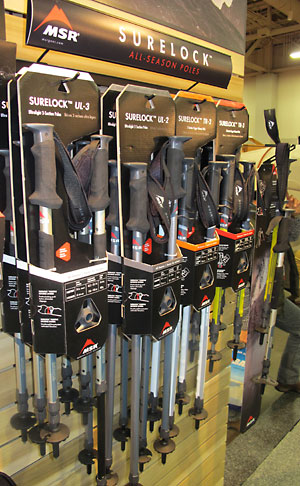 When retailers saw MSR's new-for-spring-2012 SureLock UL two-section trekking poles, they immediately asked, "can't you do that in a three-section?"
MSR did. It's the SureLock UL-3 for fall 2012.
Both "light for aluminum" SureLock UL all-season poles are compact and made of 7000-series aerospace-grade aluminum.
They have non-circular pole bodies (to stay on track), extended, ultralight foam comfort grips, and MSR's SureLock push-button locking system.
MSR SureLock UL-3
Weight: 14.1 oz/pr
Size Range: 110-140 cm
Collapsed Size: 61 cm
Available: July 2012
MSRP: $110
MSR SureLock UL-2
Weight: 15.6 oz/pr
Available: January 2012
Size Range: 105-140 cm
Collapsed Size: 73 cm
MSRP: $89.95