Happy 11th Birthday, Trailspace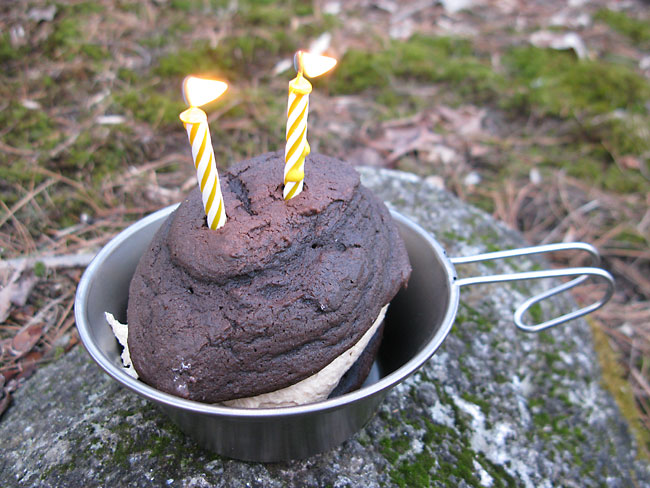 Happy Birthday, Trailspace!
Eleven years ago, we started this online community with two forums — backcountry and climbing — and the beginnings of a backcountry gear guide.
We've grown in 11 years — more forums, more members (13,018 and counting), more gear reviews (22,583 and counting) — but, our mission remains the same. We're still focused on being a great backcountry gear community for outdoor enthusiasts like you.
Thanks to every one of you who has been a part of Trailspace over the last 11 years. Whether you've written one gear review or 20, read the forums occasionally or answer questions there daily, or follow along here or on Facebook or Twitter, your contributions and support make Trailspace a wonderful online community. Thank you!
To celebrate Trailspace's birthday, we suggest you go outside today. Treat yourself to a mid-week hike, ski, climb, or run (we checked with your boss, it's fine). Eat something yummy outdoors. Since Trailspace celebrates its birthday on Pi Day
(3/14) and is Maine-born, we suggest going with a whoopie pie, like the one above.
If you can't get out today, share a great outdoor memory from the last 11 years with us below.