Lessons from an outdoor entrepreneur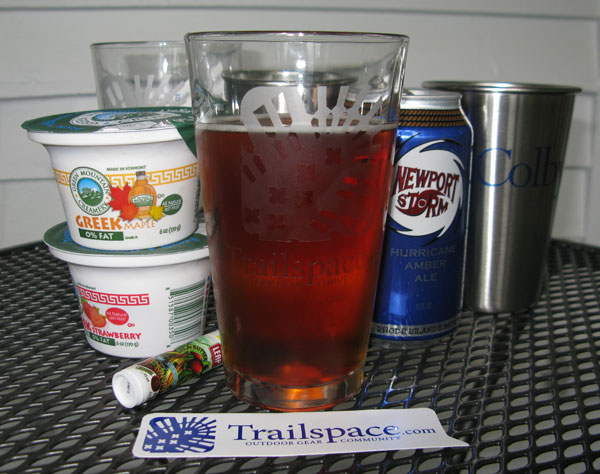 Passion. Hard work. Vision. Lessons learned. More hard work. Proud moments.
This past weekend, as part of our 15th Colby College reunion, Dave and I had the pleasure of speaking on an alumni panel with four fellow classmates who've also founded companies.
While we typically prefer to work behind the scenes, our panel was a full house and a great experience for us. We got to connect with and learn from classmates who've founded a brewery, dairy, organic soap brand, and market research firm.
Plus, thinking about and discussing my own entrepreneurial endeavors gave me pause to reflect on how I ended up where I am at Trailspace, what I've done right (and wrong) to get here, and where I want myself and my company to go.
While online media has changed dramatically since we launched Trailspace in 2001, we're still committed to our original mission: to make Trailspace the most comprehensive, accurate, and helpful community for finding and sharing facts and opinions about gear for human-powered, backcountry recreation.
Articulating and reaffirming those core goals this weekend left me more energized and committed to our vision for Trailspace and thankful for the members who've helped make Trailspace a great outdoor gear community. (Oh, and as a bonus, my alma mater gave me a Klean Kanteen Pint as thanks.)
While the companies presenting were diverse, there were a number of common entrepreneurial themes:
Be passionate about what you want to create and your unique vision. Everyone said this in one form or another. Passion is an entrepreneurial necessity, but so are hard work, diligence, flexibility, and focus.
Great ideas are only as good as their execution. Ideas are plentiful. But success requires consistently executing countless essential, and often mundane, tasks. Day in and day out. Without getting distracted.
Work-life balance is hard to attain. Making choices, establishing boundaries, and deciding where the individual and the company become separate entities are ongoing challenges. While investing yourself in a professional vision, it's important not to take setbacks personally.
The most important lesson: The proudest moments come from making a difference in people's lives.
That's pretty cool, whether you're making a great craft beer, delicious organic yogurt, or the best outdoor gear community around. Thanks to each of you for being part of our personal and professional passion, Trailspace.