Tÿcho Wins "Freedom of the Hills" from Mountaineers Books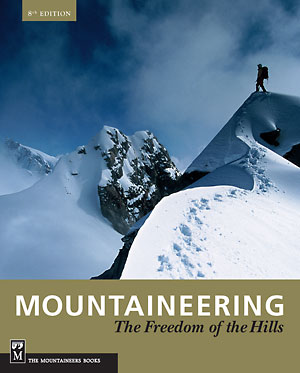 Congratulations, Tÿcho! You've won a copy of the essential outdoor bible Mountaineering: Freedom of the Hills, plus a deck of Freedom of the Hills playing cards, all from The Mountaineers Books.
Tÿcho's five-star review of his Deuter Streamer 2.0 reservoir was selected randomly from the 67 outdoor gear reviews submitted over the last two weeks.
Since its first edition in 1960, Freedom of the Hills has endured as a classic climbing and outdoor skills reference, covering everything from choosing equipment to tying a climbing knot, basic rappelling techniques to planning an expedition (MSRP $39.95).
The portable Freedom of the Hills Deck features mountaineering facts, tips, and techniques on 52 playing cards. Educate and entertain in a snowbound tent, portaledge, or around the campfire (MSRP $6.95).

Thanks to Tÿcho and everyone who shared reviews of his or her outdoor gear with their fellow Trailspace community members.
If you didn't win this time, stay tuned for our next write-a-review gear giveaway, starting later today.