Trailspace Community Nears 25,000 Outdoor Gear Reviews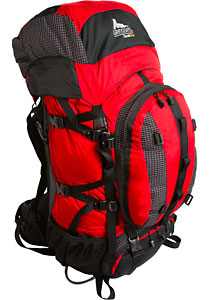 We're about to reach 25,000 outdoor gear reviews, thanks to our amazing community members! Hiking, climbing, camping, running, paddling, skiing—our outdoorsy members have backcountry gear covered.
Since March 14, 2001*, our 16,000-plus members have shared more than 24,900 independent user reviews of their backcountry equipment, apparel, and footwear. They've shared helpful, real-world outdoor experiences and helped fellow hikers, backpackers, climbers, skiers, trail runners, and paddlers find dependable and appropriate gear for their backcountry adventures. Thank you!
Whether it's been to the top of the Himalayas or your local backwoods, we want to hear about your gear too. Have you added your gear reviews to the conversation? The author of the 25,000th review will win a Trailspace prize pack, so share your review today.
Plus, we'll hook up the whole community with some great deals from our retail partners once we hit 25,000 reviews.
Thanks to you, Trailspace can be the most comprehensive, accurate, and helpful community for finding and sharing facts and opinions about gear for human-powered, backcountry recreation.
*That's right, it's our birthday today! We're 12! Have a celebratory beverage, granola bar, or slice of pie (it's also Pi Day) on our behalf.