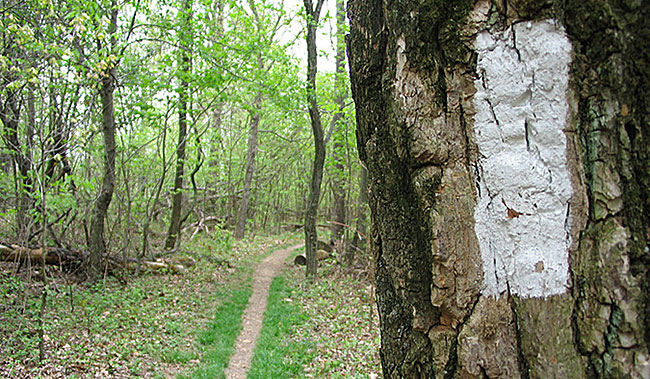 The Appalachian Trail just might be the world's most famous long-distance hiking trail. So what's it like to head the Appalachian Trail Conservancy, the only organization dedicated solely to protecting and promoting the revered A.T.?
In our Q&A below, we talk with Ron Tipton, the new Executive Director of the volunteer-based ATC. Since 1978, when he thru-hiked the trail, Tipton also has served the Wilderness Society, National Audubon Society, World Wildlife Fund, and National Parks Conservation Association.
The ATC partners with 31 trail maintaining clubs, plus agencies, to ensure that the A.T.'s "vast natural beauty and priceless cultural heritage can be shared and enjoyed today, tomorrow, and for centuries to come." The ATC also works on stewardship of land surrounding the A.T. and youth and community engagement.
What do you do at the ATC?
I am the staff leader of an organization, founded in 1925 to build the original Appalachian Trail. The ATC has a rich history of trail construction, maintenance, and protection of the 2,184-mile long Appalachian Trail.
I work closely with our 15-member board of directors and our staff of about 45 with an annual budget of about $6.5 million.
What's a typical workday? Is there such a thing?
There is no typical workday. We are located in Harpers Ferry, West Virginia, near the center of the trail, which passes within a half mile of our office.
If you drop in Monday I could be meeting with our senior staff, talking with a major donor or prospect, be on the phone with the National Park Service office that manages the overall A.T., or chatting with an end-to-end thru hiker in our visitor center downstairs.
What's the best part of your job?
I love my job and the opportunity to be part of the Appalachian Trail every day. Probably my favorite role is having a discussion of an A.T. issue while hiking.
The worst?
There is no worst when you love your job and this magnificent trail. It would be nice to spend less time fundraising, but that is a very important aspect of what I do.


Anything unusual your job involves?
Recently I had a number of phone calls with hikers and parents of kids on the trail about the official closure of the A.T. during the government shutdown. There was great concern that people could not begin or continue an A.T. hike, which was not really the case. (See Tipton's 10/1/13 shutdown statement.)


How did you get involved?
I hiked the entire A.T. in 1978, the most rewarding year of my life. Since then I have been a volunteer trail maintainer, a board member of the ATC, and one of the founders of the Appalachian Long Distance Hikers Association.
What do you think is the biggest threat to the outdoors now?
The rapid rate of development in and around our protected areas, and the declining interest of young people in the great outdoors.
Why do you personally like to get outdoors?
It is both a very relaxing escape from my day-to-day world and a very healthy and energizing experience.

How did you get started exploring outdoors? Any favorite stories?
My very favorite hiking memory was an all-day hike with my dad at age 12 to the top of Flattop Mountain in Rocky Mountain National Park.


What are your favorite outdoor spots?
National parks with great trail systems, such as Denali in Alaska, Sequoia & Kings Canyon in California, and anywhere on the A.T.


Describe your ideal day outside.
A 10- to 15-mile vigorous hike up a mountain or along a stream, with an excellent dinner and beer outside at the end of the day.
What are your favorite pieces of outdoor gear or apparel? Why?
A T-shirt with the name Old Pros across the front. This is the nickname of a group of friends I have hiked with almost every year since 1980.
Any good (or bad or epic) gear stories?
I wore the same pair of hiking boots from Georgia to Maine, which was pretty unusual in the day (1978).


What's your favorite outdoor book?
Beyond the Hundredth Meridian: John Wesley Powell and the Second Opening of the West by Wallace Stegner and Two in the Far North by Mardy Murie

.
What's your favorite quote?
"Often wrong, never in doubt," which is the motto of my Old Pros hiking group

.
What role do outdoor recreation enthusiasts play in the ATC's mission?
Our 43,000 members and our many organizational and individual partners and allies all love and treasure the outdoors, our national parks, wilderness areas, national forests, and hiking trails of varied length and degree of difficulty.
Why should Trailspace members join the ATC? How can they get engaged?
Because we are the day-to-day custodians of the most famous long distance trail in the world. We partner with 31 trail maintaining clubs and we help manage more than 6,000 annual trail volunteers. Check out our website at www.appalachiantrail.org

.
Anything else you'd like to share with Trailspace readers?
We want people of all ages, backgrounds, ethnicities, and physical abilities to join us on the trail. We helped promote a recent end-to-end hike of the A.T. by a group of wounded war veterans looking for an experience that helps them through some difficult experiences. (Learn more about the Warrior Hike "Walk Off The War" Program.)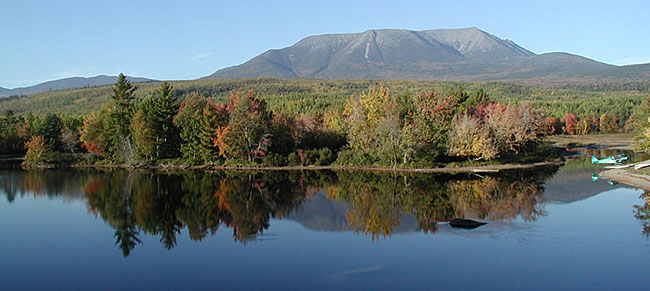 As a member of 1% for the Planet, Trailspace annually supports environmental nonprofits important to backcountry recreation, like the Appalachian Trail Conservancy.
Read about some of those other environmental nonprofits and the people who professionally steward, support, and advocate for the mountains, crags, forests, rivers, and lakes we enjoy exploring.