Outdoor Retailer Winter Market launched Tuesday with the All Mountain Demo held at Utah's Solitude Resort. The on-snow event was packed with tools and toys for enjoying the winter backcountry.
Here's a round up of some Demo Day gear highlights:
Snow Gliders
The Snow Glider is the project of Vermont-based inventor Eric Darnell, who built his idea of what he thought "a touring snowshoe should look like."
The sturdy plastic platform is equipped with a removable central climbing skin (below) and retractable cleats for additional traction.
At the top of the hill, you can retract the cleats and "ski" down.
Weight: approx 1,100 g
MSRP: $400
Available: Later 2014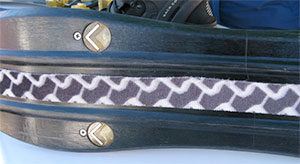 Bike Boards
What to do this snowy winter day? Fat bike? Or ski? If Bike Boards has its way, winter sport enthusiasts can enjoy the traction of fat bike tires and the superior float and glide of backcountry skis with this new bike accessory.
The Bike Board fits any 26-inch wheel equipped with a tire larger than two inches wide, and claims to offer superior floatation and reduced drag through deep snow.
MSRP: $389
Available: Now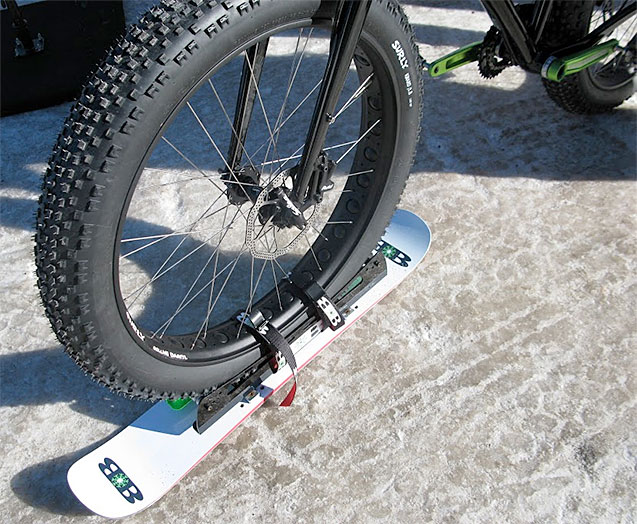 MSR Shovels
Shovels remain vital safety and survival tools for winter backcountry explorers. To meet needs from extracting avalanche victims to building snow shelters, MSR is introducing a new selection of shovels.
The Responder Shovel
The Responder is designed for rapid deployment. It features a collapsible upper section, anchor points, and a flat pack blade alignment for cutting pits required to evaluate avalanche hazards.
MSRP: $59
Available: Now
The Operator Shovel
Designed for moving large quantities of snow and constructing shelters, the Operator is the heavier-duty cousin of the Responder. It features an ergonomic t-handle and is constructed from a strong 6061 aluminum alloy.
MSRP: $59
Available: Now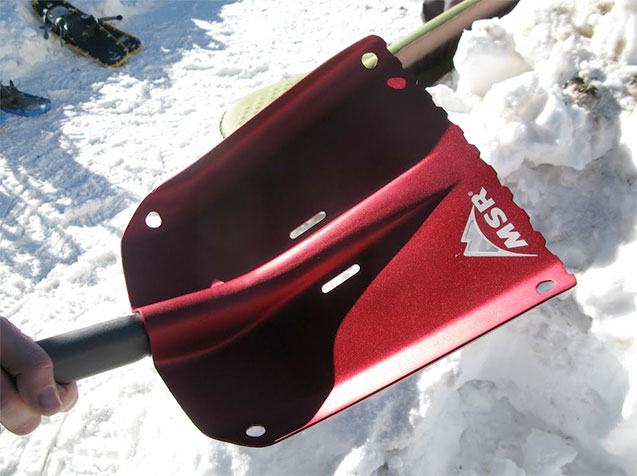 Want more from Demo Day? Check out our All Mountain Demo photo album on Facebook.
Plus, follow us here in the blog, on Twitter, Facebook, Google+, and on Trailspace's YouTube channel.