Black Diamond and P-Tec: Lights and Lightweight Poles
Outdoor Retailer kicked off on Day 1 with a wide variety of new and exciting products, including new lighting options from Black Diamond and Princeton Tec, plus a pair of super-light trekking poles from Black Diamond.
Here are the highlights:
Black Diamond Ember Power Light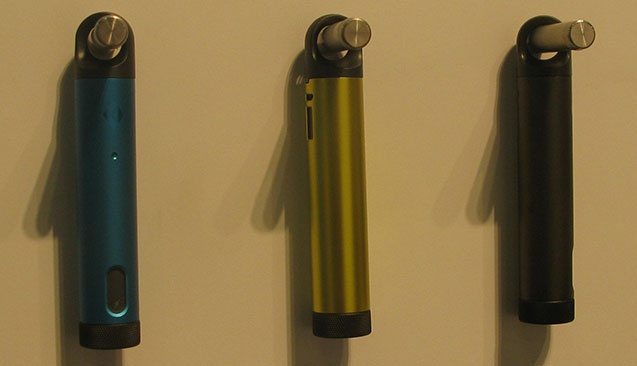 Black Diamond's Ember Power Light is a little 150-lumen flashlight that features a swipe-operated switch and two modes: charge and power modes. Charge your Ember up at home. Then, once on the trail, use the Ember as a light around camp or to charge your electronic devices through a USB output port in power mode. The Ember packs enough juice to charge an iPhone 1.5 times. A power meter shows your remaining battery life.
Below, John DiCuollo demonstrates the Black Diamond Ember Power Light:
Lumens: 150
Price: $49.95
Available: December (REI only); 2015 everywhere
Black Diamond Distance Carbon Z Trekking Poles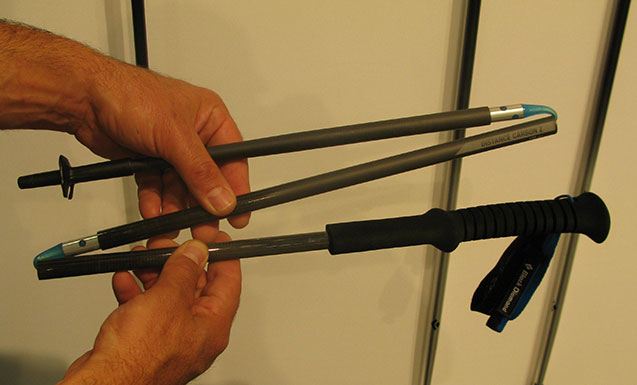 Black Diamond's trekking pole line has some significant additions featuring ultralight carbon construction and folding Z-Pole technology. The Distance Carbon Z poles weigh just 280 to 300 grams (depending upon length) and split neatly into three short segments. The poles were so light and springy I could nearly feel them slicing through the air.
Price

: $159.95

Available: Spring 2015
Princeton Tec Meridian Strobe
The Meridian Strobe, Princeton Tec's newest light, is an emergency and general location tool for SCUBA diving, paddling, and general outdoors applications.
The simple, waterproof light can toggle between red and white strobe lights. It's designed to be low profile and adaptable to a wide range of uses; it can be attached to a PFD, SCUBA tank, or 1-inch webbing.
The Meridian Strobe is waterproof to the IPX8 standard.
Weight: 101 g
Lumens: 100
Burn Time: 100 hours
Batteries: 3 AAAs
Price: $30
Available: Now
Below, David Cozzone demonstrates the Princeton Tec Meridian Strobe:
More OR Photos & Videos!
Want more gear news and updates from Outdoor Retailer? Check out: