A solo stove from Mountain Safety Research, bomb-proof scrambling pants from Bergans of Norway, and a super-niche ultra running pack from CamelBak: new gear was practically popping out of the booths on the second day of Outdoor Retailer.
MSR's new WindBoiler Personal Stove System uses the same radiant burner technology with built-in heat exchanger that powers the Reactor stove. But, unlike the Reactor, which is meant for group use, the WindBoiler is designed for personal use in punishing conditions.
The WindBoiler promises "easy usability, superior boil times, and unmatched fuel efficiency in real-world conditions." MSR says it can boil 0.5 liters of water a full minute faster than the leading competition in a breeze. And, that in a 12-mph wind, it boils in 2:45, while the competition fails to boil, no matter the amount of fuel used.
Built for one to two backpackers or alpinists, the WindBoiler system features a handheld design; the compact pot twists onto the windproof burner for a secure, non-slip fit.
The WindBoiler shown here is equipped with the optional WindBoiler Hanging Kit. An extra 1.0L Accessory Pot and a WindBoiler Coffee Press Kit (yay!) also will be available as optional accessories.
Boil Time: 2:45 in 12 mph winds
Price: $130
Available: October 2014
Bergans of Norway Tufto Pants
Here in the foothills of Utah's Wasatch Mountains, I have rock scrambling on the mind. The Bergans Tufto Pants, perhaps the burliest looking pair of hiking pants I've ever seen, would be up for the challenge.
Constructed of a rugged Schoeller softshell material, the Tuftos feature extra-rugged panels on the knees, crotch, and in calf-back scuff guards. For extra aerobic scrambling, side vents allow you to let off some steam. A hook on the cuff snugs the cuff down around your boots.
These pants made me want to get outside and slide on some scree!
Weight: 590 g (Men's L), 565 g (Women's M)
Price: $159
Available: Spring 2015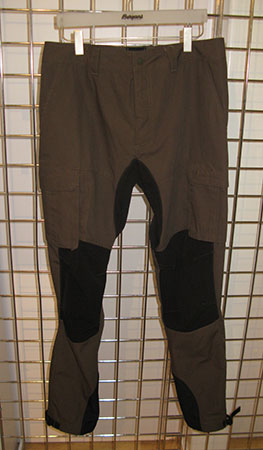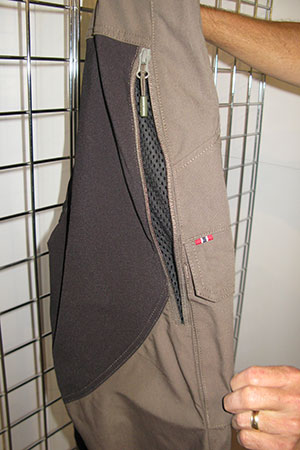 Below, Keith Patterson shows off the Bergans of Norway Tufto Pant:
CamelBak Ultra 10 Pack
The 166 km Ultra-Trail du Mont-Blanc is one of the pinnacle mountain races in the ultra-distance trail running community. With huge gains in elevation in extreme, remote terrain, this race requires runners to carry a minimum of gear and equipment to survive, including essentials like a rain shell, a headlamp, and a survival blanket.
CamelBak responded to the unique demands of this incredible race by creating a UTMB-specific pack capable of carrying the required gear on a chassis that promises to remain comfortable over insane conditions.
The Ultra 10 pack includes plenty of ultra-running specific features, including color-coded straps to enable a runner to quickly tell support staff to fill water on a specific side of the pack. A smaller Ultra 4 model also will be offered.
Capacity: 8 L cargo, 2 L water
Price: $150
Available: February 1, 2015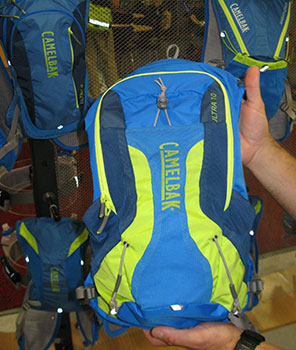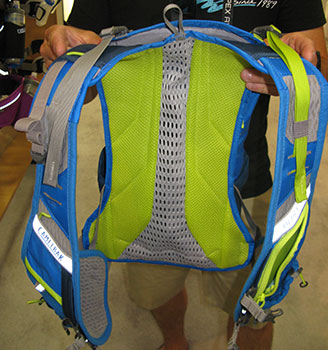 More OR Photos & Videos!
Want more gear news and updates from Outdoor Retailer? Check out: