Black Diamond Debuts 25% Lighter Camalot Ultralights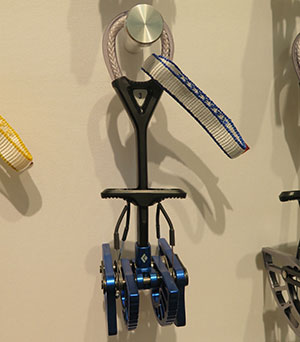 For many rock climbers, Black Diamond's Camalot is the standard camming device.
Come spring you'll be able to get one that's 25 percent lighter.
Black Diamond is adding Camalot Ultralights to its line of protection for Spring 2016. Sculpted lobes and a continuously looped Dyneema core that replaces the cable stem help lighten them up, "making them among the lightest camming units on the market," says the brand, while remaining just as strong as the originals.
The Camalot Ultralights aren't your everyday cams for all climbers, nor will they replace the Camalot C4. Rather, they're an addition to the line for the climber who wants to shave his or her gear weight.
John DiCuollo showed us the weight-saving design features of Black Diamond's Camalot Ultralight cams at Outdoor Retailer.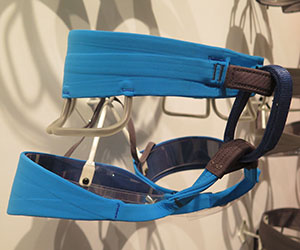 With a record growth in urban indoor climbing gyms, Black Diamond also is introducing a Gym-To-Crag Collection of equipment and apparel designed for climbers to move from indoor walls to outdoor crags (and back again).
The sleek Solution sport harness (right) features Fusion Comfort Construction, "maximizing freedom of movement while also providing superior load distribution." It will be available in men's and women's models ($69.95).
See carabiners and quickdraws updated in new colors, plus more from Black Diamond (and other brands) in our Day 1 photo album on Facebook.
More OR Photos & Videos!
Want more gear news and updates from Outdoor Retailer? Check out: