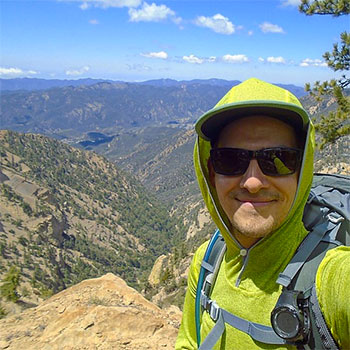 Congratulations to Sebastian C. of Ventura, Calif., winner of a Hilleberg Akto all-seasons tent worth $530. For reviewing his outdoor gear in September, Sebastian won the solo, double-walled shelter, thanks to the fine folks at Hilleberg.
Sebastian's review of his Patagonia Tropic Comfort Hoody II shirt ("blocks the sun, dries fast, and packs small") was randomly selected from the 342 outdoor gear reviews submitted by Trailspace members September 1 through 29.
"Oh my gosh! Thank you so much!" wrote Sebastian when he learned he won. "This is definitely going to change my solo winter camping game!"
We asked Sebastian to introduce himself to the Trailspace community:
"I am a Chilean-born, Texas-raised, Arizona State-educated, and California-living backpacker, snowshoer, and beginning climber. I spend my days off hiking the local ranges or training hard to do so. This summer I spent five weeks in the Sierra Nevada exploring the great national parks and forests, and I aspire to do more long trails in the future. I'm a career retailer and have been in the outdoor industry for five years. I've worked at Patagonia's flagship Great Pacific Ironworks store since 2014 — stop by and let's talk gear!"
Thanks to the folks at Hilleberg, Sebastian won a solo, all-season Akto shelter worth $530.
First introduced in 1995, the full-featured, double-wall constructed tent is designed for the solo traveler who goes out in any and all seasons. It features a single vestibule and a packed size small enough to fit into a side pocket on many packs. Hikers, climbers, bicycle tourers, and sea kayakers have embraced its light weight and roominess, and it has been used in every clime, all over the world, even on extended polar expeditions.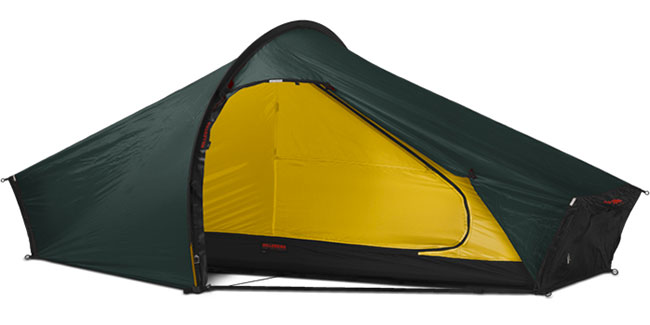 Congratulations, Sebastian! We hope you enjoy exploring California year round in your new Hilleberg Akto.
Finally, thanks to everyone who shared their helpful gear reviews during this contest period. Each of you helps make Trailspace the best community and resource for finding and selecting gear for human-powered backcountry recreation.