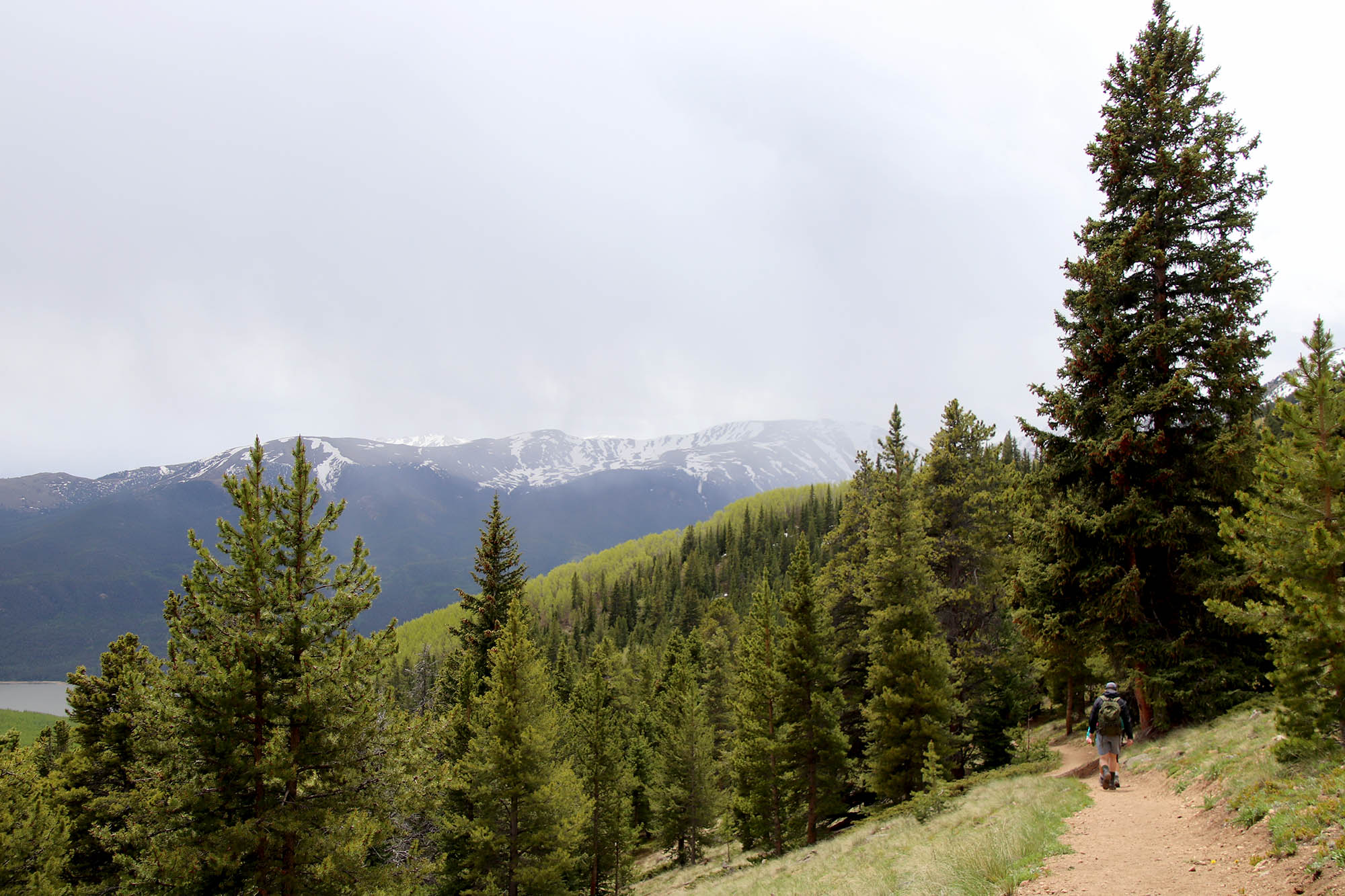 Whether planning your first day hike or a remote wilderness expedition, being a prepared outdoor enthusiast means being an educated one. While many summer camps and trips have been cancelled or postponed due to the coronavirus, we can still work on outdoor skills from home.
Sure, group events and in-person trainings are often preferable, and more enjoyable, but they're not always an option due to distance, time, cost, or pandemic. So below we've compiled some resources for online outdoor instruction—trip prep, navigation, LNT, survival, photography, avalanche awareness, knots, and more—that you can access anywhere, anytime.
Some are free, others have fees. Some are offered by nonprofits, others are not. Confirm all info with the organizations. Then see what your own local organizations are offering to share outdoor skills and help educate hikers, climbers, trail runners, and other outdoor enthusiasts, and tell us about them below.
Getting Outdoors
Organizations that help people access the outdoors often have information on how to do so safely and comfortably.
Leave No Trace
Aren't sure how to dig a proper cathole or use a WAG bag? Can't quite remember the seven principles of LNT?
Leave No Trace's Online Awareness Course provides a better understanding of recreation-related impacts, the Seven Principles, and how Leave No Trace skills and ethics can help protect the outdoor places we love. It also offers Leave No Trace Skills Series and playlists on YouTube and Digital Trainer Course Packets.
Outdoor Skills
Tips for Online Outdoor Learning

Organization: Research the organization offering the training. Is it a nonprofit, a guiding service, a business? What is its mission and history? Who does it serve? Would you consider it for in-person education?

Credibility: What degrees and certifications do the instructors have, particularly for critical and technical skills like medicine and climbing?

Recommendations: Ask other outdoor enthusiasts for recommendations of trustworthy organizations and instructors.

Scope: Understand what the course will cover and what it won't. Online learning is a complement to, but not a substitute for, field skills.

Practice: Follow up online trainings with in-person workshops and trainings once it's safely possible.

Keep on learning with a growth mindset. We're all beginners at something.
So many skills to learn, and so many options...
Aim Adventure is the product of Backpacker, Climbing, and Ski magazines and the Colorado Outward Bound School. Its classes include Master Ultralight Backpacking with Jennifer Pharr Davis ($149), Backcountry Navigation with the Colorado Outward Bound School ($149), Outdoor Gear Maintenance and Repair with Boulder Mountain Repair ($125), and Yoga for Skiers ($155).
From survival school Alderleaf Wilderness College, Essential Wilderness Survival Skills ($197) teaches core skills of survival—shelter, water, fire, food—that you can follow from home.
Do you know your bowline from your half hitch? On the free Animated Knots site you can follow along as ropes tie themselves. It covers knots for climbing, boating, fishing, and even surgery (though we're not recommending you learn surgery online). Also available as an app, it offers interesting background info about specific knots.
The Community Nature Connection Training Institute offers free online trainings to increase participants' nature knowledge, such as Preparing Plant Based Meals for the Outdoors. It also offers outdoor professional skills and certification programs.
The nonprofit Glacier Institute's Online University offers courses like The Story of Our Landscape ($200) to learn about the earth's layers, history, and how glaciers played a vital role in forming Glacier National Park, and Nature Photography ($200), among others.
Avalanche Safety
You don't actually need snow to refresh your avalanche safety awareness. While online introductory courses do not replace professional on-snow AIARE courses, they can be helpful introductions for hikers, skiers, snowboarders, snowshoers, and other winter travelers.
The American Avalanche Institute offers Avalanche Fundamentals as an awareness or refresher course ($30).
Know Before You Go from the Utah Avalanche Center is a free online avalanche education program so you can ski, ride, and hike in avalanche terrain more safely.
Ortovox's Avalanche Basics, and G3's University features backcountry tips and tutorials from ambassadors, guide partners, and engineers.
Climbing
While you'll still need to go to the gym or crag to work on your climbing moves, you can expand some of your knowledge at home:
The American Alpine Club offers a series of Know the Ropes videos with recommended techniques and technical solutions to common climbing practices, as well as articles like Managing Risk and Climber Communication.
The Colorado Mountain School guiding service offers a Gym to Crag Online program to teach experienced indoor climbers how to make a responsible transition to outdoor sport climbing (fee varies).
Mark Smiley, an American Mountain Guides Association Guide, offers Mountain Sense online classes, including Rappelling for the Modern Climber ($199), Route Planning for the Modern Climber ($79), and Modern Smartphone Navigation Like A Pro ($19).
Flora and Fauna
Outdoor nonprofits and nature centers usually have education in their missions. Look for scheduled Facebook live events and webinars by your local nature center or land trust, or really anywhere.
Audubon offers free info on birding (surprise!), such as identification, bird calls, and how to find urban owls; bird photography, such as composition, ethics, and How to Master Migrant Warbler Photography; and related activities.
The Cornell Lab of Ornithology's Bird Academy offers classes like Joy of Birdwatching, Think Like a Bird: Understanding Bird Behavior, and Nature Journaling and Field Sketching (fees vary).
Vermont's North Branch Nature Center offers online classes, such as Wild Harvest: Nature's Grocery and Kingdom Fungi: An Introduction to Ecology & Identification (fees vary).
Apps are also great resources for identifying animals, plants, tracks, and more.
Wilderness Medicine
First aid is essential knowledge for all outdoor travelers, whether you're fishing in the front-country or paddling through the wilderness. While in-person training is foundational, there are some online resources.
Books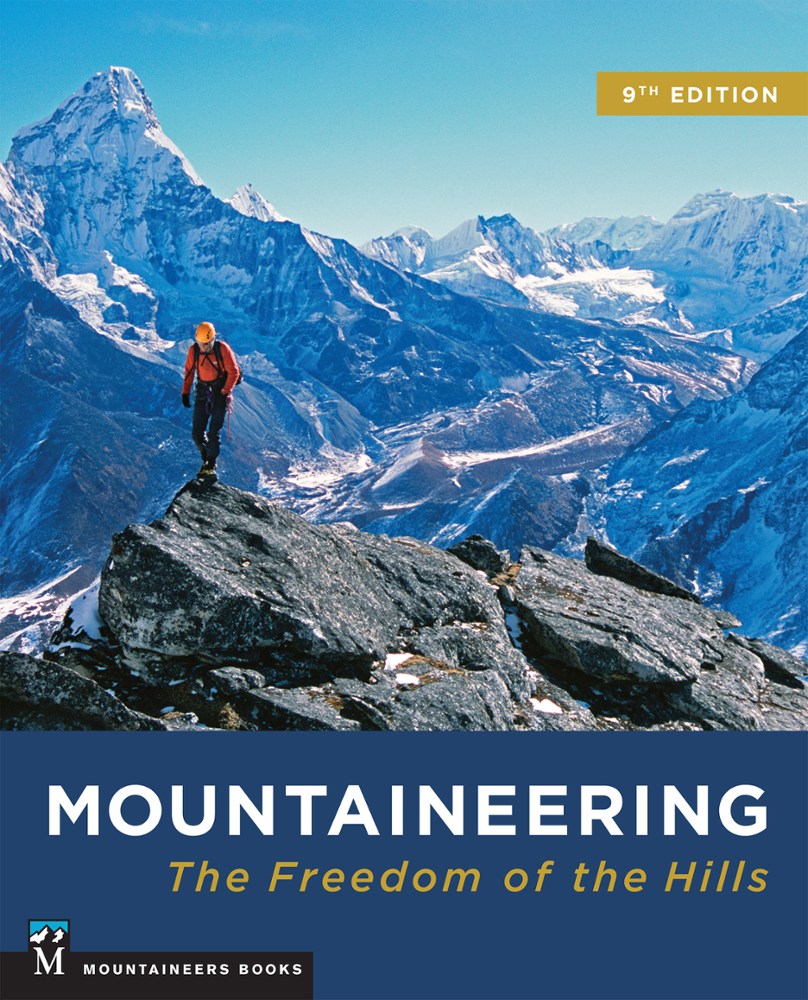 Books (electronic or physical) let us keep on learning from home too, with few limits. Through your local library or bookstore, download (or pick up) books covering outdoor skills, trips and memoirs, or local trails and waters. Share your own recommended outdoor books in a review.
Mountaineering: Freedom of the Hills is considered a classic for its wealth of info for anyone who heads into the hills. However, you can find a range of specialized options by interest and experience level.
Mountaineers Books also has a monthly Mountaineers Online Book Club. This month's selection is Braiding Sweetgrass, Indigenous Wisdom, Scientific Knowledge and the Teachings of Plants by Robin Wall Kimmerer.
Tell us below about online courses, education, and trainings you'd recommend, so we can all keep on learning and enjoying the outdoors safely.