Congratulations to Denis Daly of Virginia, winner of a Primus Campground Cooking Package worth $350, including a camping stove, pot, frying pan, and cutting set.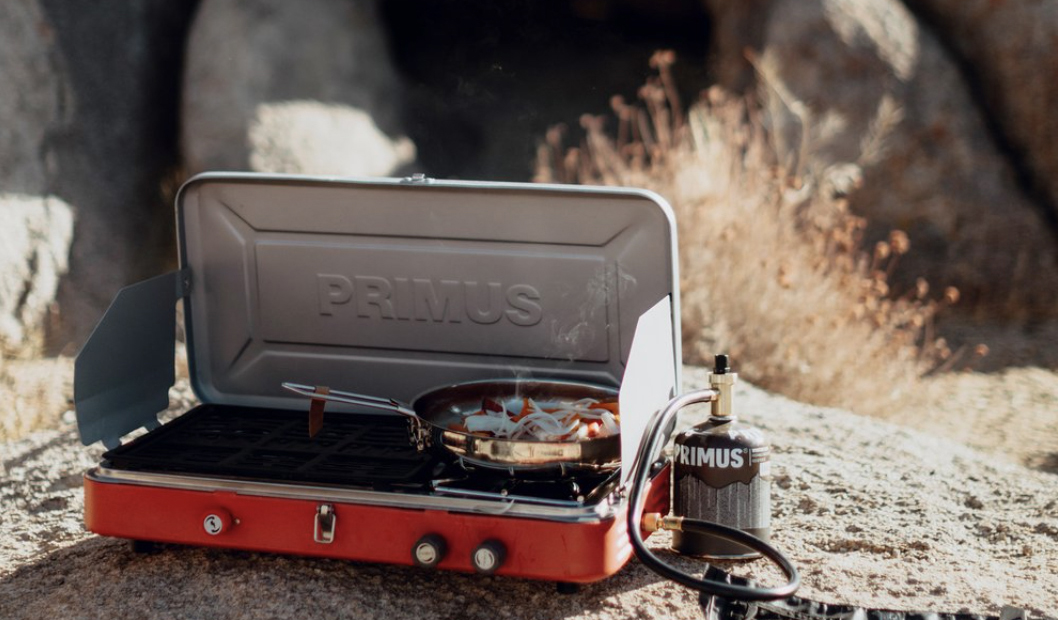 Denis's review of his Adventure Medical Kits first aid kit ("good for a hiker that has little or doesn't want to make their own kit") was randomly selected from the outdoor gear reviews submitted by Trailspace members May 3-30.
---
A Trailspace member since 2010, we asked Denis to introduce himself to the wider Trailspace community:
I began my education in the outdoors like most young kids of my generation, through scouting. I started in Cub Scouts and that led into Boy Scouts. Being in scouts was my outlet as a kid and young teenager. Being outside was what I liked to do.
I stayed with scouting through high school and joined my school cross-country team. My coach and a few teachers thought scouts was good for me. My coach knew weather didn't bother me when we trained. I was so used to being in rain from scouts, due to the fact that every time we planned a trip it rained...LOL.
After high school, like every kid, we have to make our decision of what we're going to do with our lives. I had opportunities to go to college. I just didn't see myself sitting in school for another four years. I wanted something different. I joined the military and went into Tactical Communications. Some of the skills I learned in scouting were key to my field, so I stayed in the outdoors for six years through the military.
After the military I stayed in Texas for college. My school had an outdoor program and gear rentals. Our university grounds were home to a river running through it. As students we took advantage of our river system. I rented tubes, canoes, and rafts to enjoy the weather and my free time.
I also went on camping trips. Texas has a bunch of primitive campsites and nice state parks. I thoroughly made use of them when I had the time. I also took a trip to Big Bend National Park one spring break with a few friends. We hiked all the way into Mexico and took a cab back into the U.S. I was still climbing back then and made trips to Hueco Tanks in El Paso and climbed at Enchanted Rock and Milton Reimers Ranch Park near Austin. I lived in the Texas Hill Country in San Marcos.
After leaving Texas I moved to Virginia. My family was still on the East Coast and I wanted to be closer. My brothers were only about five to six hours away from the place I was to call home and my sister eight hours. My cousins were also living in Virginia and I thought "OK, I'll give it a shot," and my cousin said the area they looked at for me was outdoorsy.
I found out once I moved here that most people where I lived did something for fun outdoors, be it fishing in streams, creeks, and rivers, hunting, or camping and backpacking. My mother saved me magazine articles and travel brochures of outdoor activities. Then I found out Roanoke had an outdoor film festival stop here as well as an outdoor festival.
I was sitting at the foothills of the Appalachian Trail and started to do my research and got back into backpacking. I was camping with my brother in National Forests and taking advantage of the eastern district. That led me to researching more about the AT and getting involved with the community. I joined the local trail club and now volunteer. I also joined the Appalachian Trail Long Distance Hikers Association.
I started to join outdoor forums. That's how I ended up at Trailspace, and members here suggested I join WhiteBlaze for the years of information on hiking all of the AT. What I like most is introducing people to local hikes they can do and seeing if it's something that sparks their interest.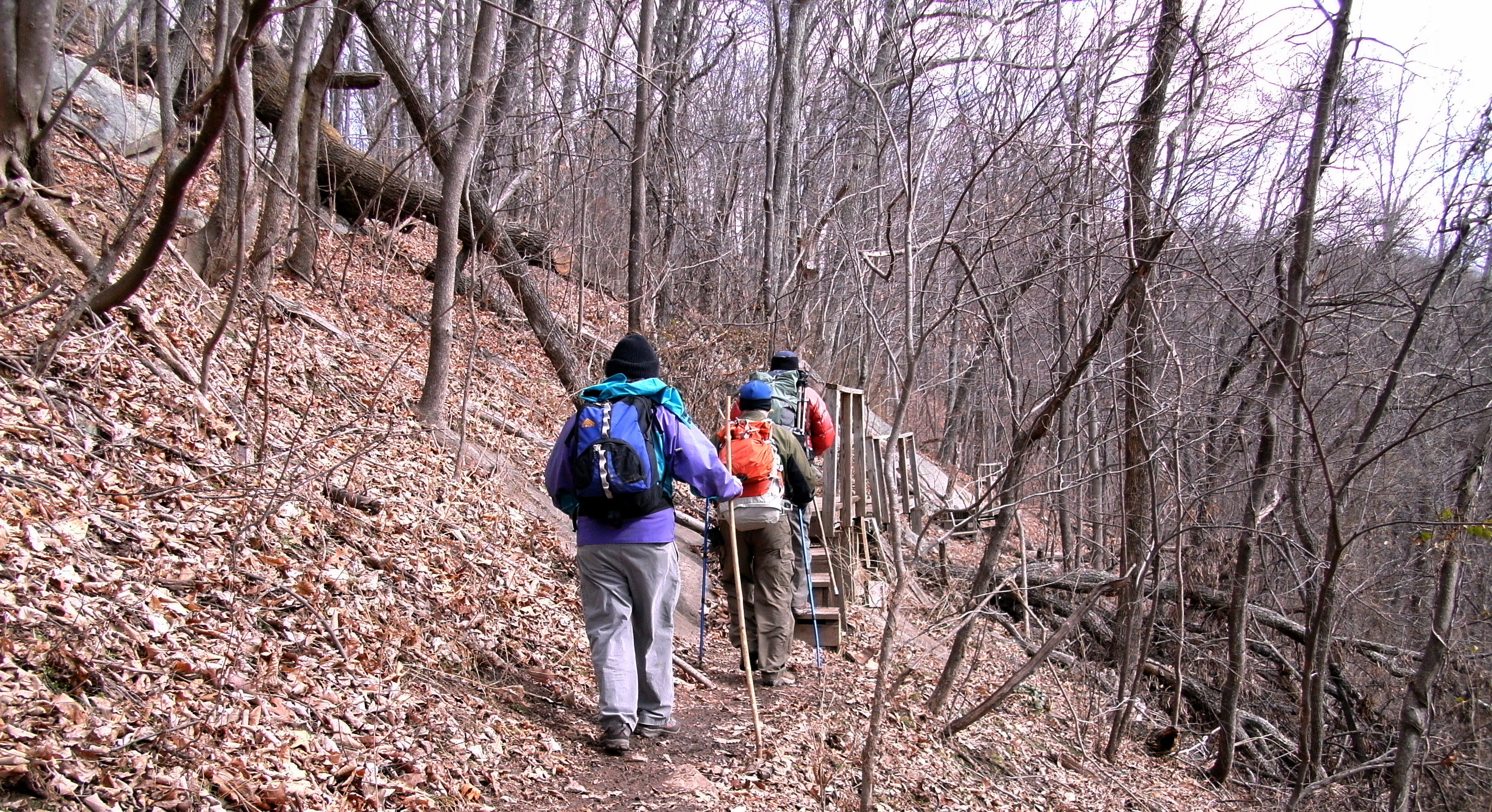 A group hike to McAfee Knob on the AT in Virginia
Thank you for sharing your outdoor journey with us, Denis. We hope you enjoy your Primus camping prize!
---
Primus Campground Cooking Package
Here's everything Denis won, thanks to our friends at Primus:
Profile Propane Camping Stove and Grill—Feed family and friends at the campground with this robust camping stove. It features a built-in Piezo ignition, burner on one side, and grill grate on the other, so you can cook multiple ways for yourself or a group ($170).
Campfire Pot 5L—This durable 18/8 stainless steel stock pot with a metal foldaway handle and lid can be used on your new camping stove or over an open fire ($60).
Campfire Frying Pan 25cm—A durable frying pan in 18/8 stainless steel with aluminum clad bottom for an even heat distribution, the pan can be placed directly on open fire and has a foldaway handle ($55).
Campfire Cutting Set—This convenient set includes an oak cutting board and a 15 cm knife to make prepping food outdoors a breeze. It comes neatly packed in a PU-coated polyamide and G1000 cover ($70).
Thanks to everyone who shares honest, independent gear reviews on Trailspace. Every review you share adds to the outdoor community's knowledge and helps individuals of all experience levels and backgrounds access the outdoors safely and comfortably.