Arc'teryx Elaho Shirt LS

The Elaho Shirt LS has been discontinued. If you're looking for something new, check out the best hiking shirts for 2023.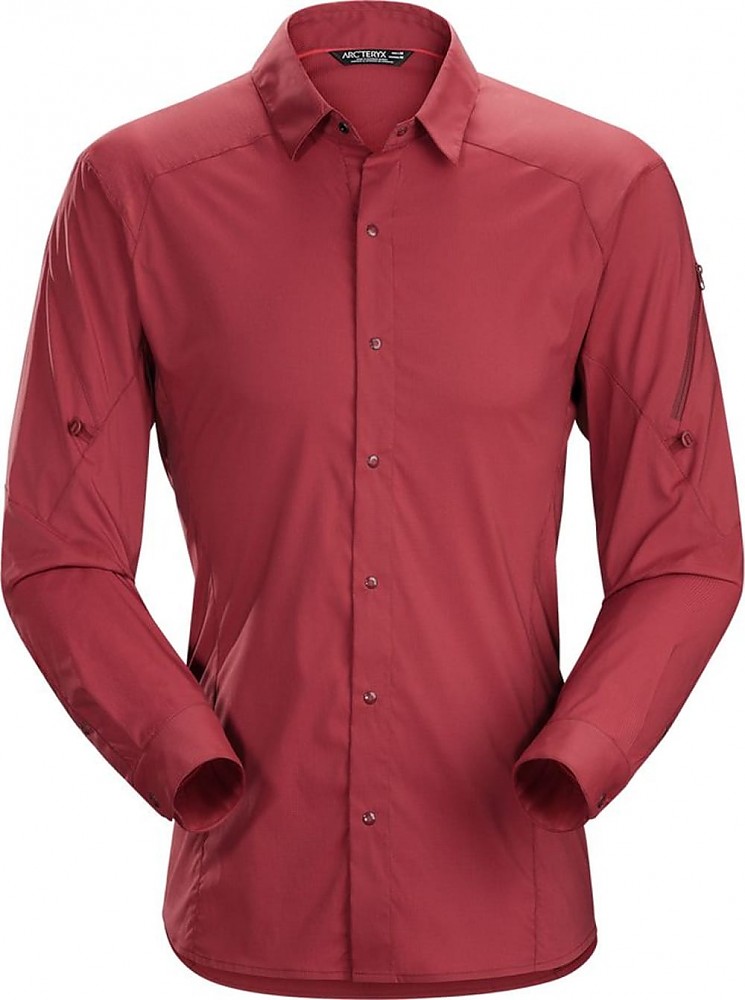 The Arc'teryx Elaho long-sleeve shirt is great for hiking on those hot and sticky summer days. Sleeves can be worn long or secured up to cool off even more. The stretchable fabric is surprisingly durable for being so lightweight. If you want one shirt for multi-day trips or even thru-hikes, the Elaho offers the durability, weight, and comfort for you.
Pros
Lightweight fabric that is breathable and durable
Stretchable fabric allows increased freedom of movement
Also available in hunter-friendly color
Great option for traveling (a faux dress shirt with hiking shirt traits)
Cons
Only one sleeve pocket (no chest pockets)
Limited cuff adjustment
Trim design, especially in sleeves and waist
Wish collar were stiffer to remain popped up for add'l sun protection
About the Reviewer
I am 5'9", 160 lbs, average build. I have a 40" chest and 31" sleeve length measured as described on the Arc'teryx size chart page here. I received the color magnet, size medium, long-sleeve Elaho shirt for testing. While using, I considered other long-sleeve hiking shirts I have such as my Columbia PFG Bahama II shirt and Dakota Grizzly (DG) Kenyon shirt. These share characteristics with the Elaho, but also contrast in other ways.
Manufacturer's Claims & Specs
Arc'teryx states the following characteristics for the Elaho shirt: "Lightweight, air-permeable, for hot weather days; durability, sun protection." I considered these factors when reviewing and rating the shirt.
Some of the specs for the Elaho (specifically medium) are below.
6.2 ounces/175 grams
UPF 20+ fabric
Alatorre fabric – 95% nylon, 5% elastane
Snap button closures on cuffs, forearm, and chest
As of 2016, available in four colors: blaze (orange), deep adriatic (blue), pangea (tan), and magnet (gray-blue; tested color)
Available in sizes S-XXL and also a short-sleeve version
Fit & Comfort
The Elaho's Alatorre fabric is quite soft and very lightweight when compared to my other shirts. The medium fit me true to size when looking at Arc'teryx's size chart. Like a good amount of the clothing from Arc'teryx, this had more of trim design.
Some companies describe a fit like this as trim, athletic, or technical. I found this to be especially true when I rolled up the sleeves. I have average arms, especially forearms, but if I were any bigger I don't know if I could have rolled up the sleeves even past my elbows without it getting a bit too snug.
This trim fit can also be seen in the waist (Arc'teryx chart describes it as the narrowest part of your torso). The fabric's slight stretch can help with any potential tightness in case you were to purchase too small, but just in case, size up. As long as you keep trim fit in mind, more so with the waist, then you'll buy the right size.
Overall, though, the Elaho is very comfortable and light. Arc'teryx does describe the Elaho as trim, so I don't really consider this sizing as a con, but rather a critical piece of info. The sleeve length and torso length are appropriate. The torso is long enough that it doesn't easily ride up when wearing my hip belt.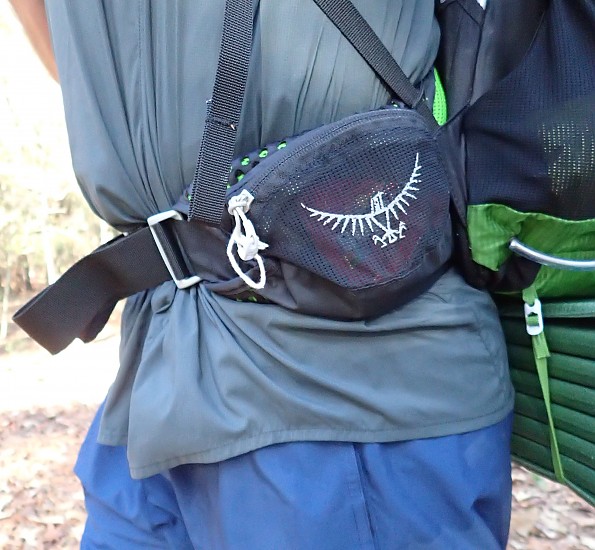 Adjustability
The Elaho can be worn long-sleeve or short-sleeve. To secure the sleeve in the rolled position, there is a sewn button attachment with two options for the button to be secured. I always used the first, not seeing any need to roll the sleeve any further. All short sleeve pics show this configuration. As stated under "Fit & Comfort" it would have been a little more difficult to roll it any tighter anyway.
Both SS and LS configurations can be seen below.
I would have preferred if the Elaho had two button snaps at the wrist cuff. As seen in the picture below with just the one adjustment, the sleeve naturally falls a bit farther than I would prefer on my hand.
The pics below show the natural sleeve length as well as the rolled cuff.
Material & Functionality
The cuff, forearm, and chest all use button snaps. I thought these could end up being a weakness as they are smaller than typical buttons. I was curious if there would be any snaps coming loose with use over time. I haven't had any issue so far and I didn't go light when unbuttoning. It's quick to button and unbutton and has been durable through my testing. While it's possible to make field (or home) repairs to regular sewn buttons, I'm still a fan of the button snap closures even considering this lack of ability to fix broken snaps.
In a way it is more minimalist than others in that there is only one pocket on the entire shirt. This pocket (size shown below) is located on the upper left arm. Keys can easily fit into this pocket, but I didn't find that to be too comfortable. Anything bulky just ends up sitting awkwardly in the pocket. For me a folded up paper trail map was the perfect item in this situation and came in quite handy.
Breathability
I have a "pack light, go far" mentality and wore the Elaho on all of my weekend day hikes; I like to keep a quick enough pace to breathe harder if having a conversation. The humid Florida weather also necessitates a breathable layer, even when going on shorter hikes.
Unlike my Columbia and DG, there are no back or underarm vents on the Elaho. At first glance it can easily be mistaken for a nice dress shirt (and can honestly be worn as that). Nevertheless, I found the light fabric to barely float on my skin as I hike. I felt like I was sweating less than with other hiking shirts or t-shirts since it wasn't glued to my skin and saturated with sweat.
I want to stress that the Elaho has more of a place in your summer gear than any other season. Even when I had daytime temps about 60 degrees Fahrenheit, as soon as the sun went down (temps dipping into 50s) I began to get a chill. The lower comfort limit while hiking with a short-sleeve under layer was the low-50s.
The breathable and lightweight fabric made it as if I didn't have this layer on at all (this is what gives the Elaho its strength for the summer time!). For sitting around camp, my lower limit with an under layer was the high-50s. Lower than that I began to layer with other outer layers like my Atom SL Hoody.
In addition to breathing well, the Elaho also dried quickly. Both my day pack and overnight pack have a mesh suspension to increase air flow, but I still do get sweaty in the usual places. Out of curiosity I wanted to see how my comps compared to the Elaho in a test condition.
I manually soaked all three, set them up in 62 degree, slightly windy weather. The Elaho (1) and Columbia (3) were dry at 20 minutes with the DG (2) at 25 minutes. The Elaho's quick drying performed just as claimed along with other shirts in the same field.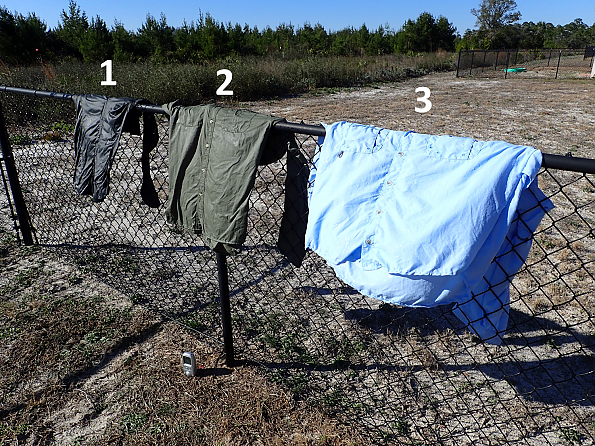 Durability
I've used the Elaho for four months, spanning at least four day hikes per month as well as on six overnight trips. I always wore my Mountainsmith Spirit day pack for shorter trips and Osprey Exos 58 on the overnights to see how the fabric would handle the abrasion in the shoulders, lower back, and waist.
One thing that I didn't expect from the Elaho is its durability considering, upon first inspection, to be more delicate fabric. I have not had any issue with fabric durability, particularly on my shoulders or waist. It is clearly visible on my DG shirt that the shoulders show some wear and my Columbia shirt is beginning to show signs as well.
Arc'teryx also describes the Elaho fabric as "air permeable woven nylon shirting provides good mechanical stretch." Both the Columbia and Dakota Grizzly comps I have are 100% nylon compared to the blend of nylon and elastane of the Elaho. That elastane does give the shirt a bit of stretch. It's not a lot of stretch like spandex, but enough to be noticeable and helps with ease of movement while wearing my pack.
Sun Protection
The UPF (Ultraviolet Protection Factor) protection which measures the UV protection by the fabric is rated at 20+ for the Elaho. This is lower than my comps which are 30+ and 45+ for the Columbia and DG, respectively. Despite this lower rating, I never had any issue with sunburn.
I wish the shirt collar were made of more stiff material to increase the sun protection when used unfolded on the back of the neck. Considering sun protection is one of the claims made by Arc'teryx, if this were to change on future designs, it'd be great.
Collar in the down position, up position, and after the collar (both back of the neck and sides) fall over time. Another pic with my collar popped is the final at the end of the review (one side is popped, the other is down)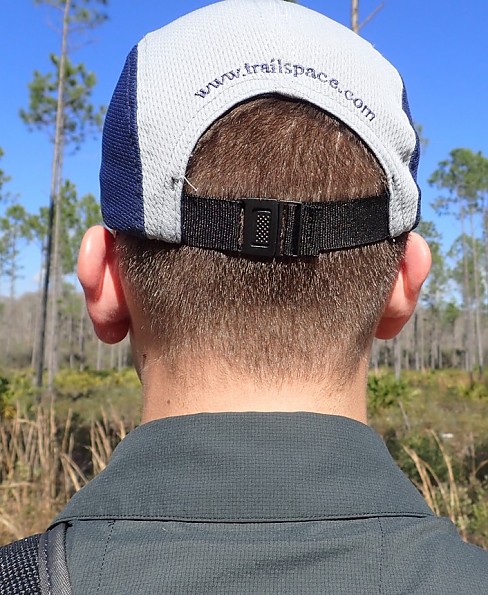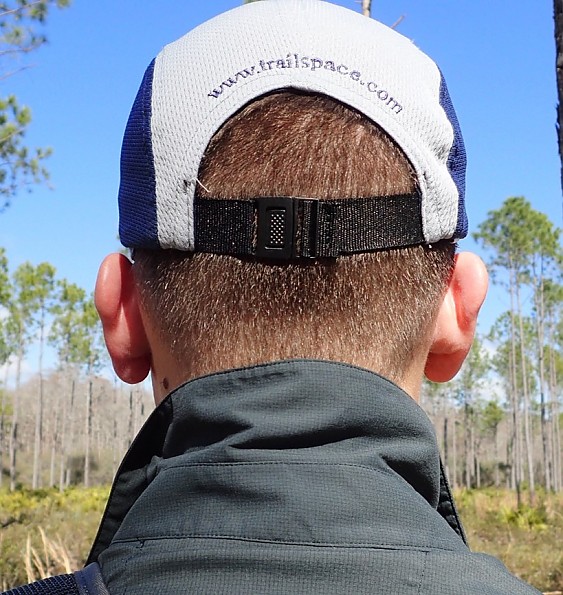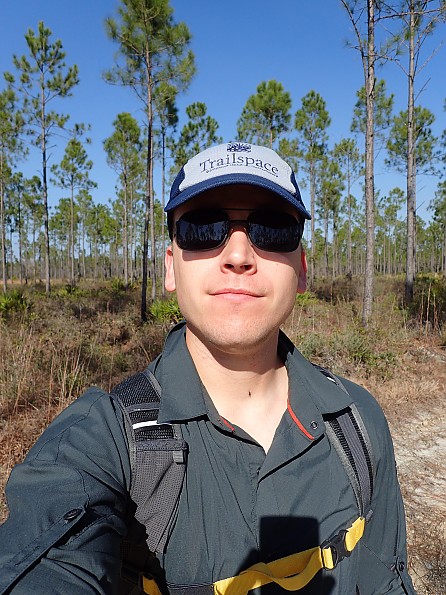 This shirt is available in both long-sleeve and short-sleeve options as well as in three other colors. One of those colors is blaze, a bright orange color. This could be a great option for hunters and hikers alike. A female version also exists and is called the Fernie (both LS and SS versions).
Photo below courtesy of Arc'teryx, color Blaze.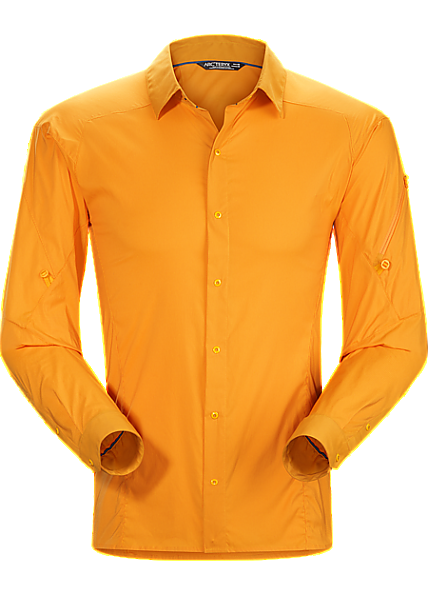 Recommendations

With its lightweight and breathable fabric I'd recommend the Arc'teryx Elaho primarily for summer hikes. The hotter and muggier, the better. I think the Elaho would also be a great option for thru hikers who want protection from the sun without lathering up with sunscreen, but also durability and comfort they can count on.
I'm also planning on seeing how the Elaho will fare when I go kayaking this summer. All of the elements are there in that it dries quickly, isn't too bulky under my PFD, and give me some sun protection. I'm confident it'll do quite well.
The Elaho can also work well off the trail for traveling. The magnet colored version is a shirt which can go from formal to trail-ready at a moment's notice. It has that nice dress shirt look, but the durability of a hiking shirt.
Testing Conditions
I have tested the Elaho for four months in temperatures ranging from the low-50s to the low-80s.
Conclusion
The Arc'teryx Elaho long-sleeve shirt is a well-made piece of gear that is so lightweight it feels like it is floating on your skin. It has the quality and durability that is known of Arc'teryx. With its $99 price tag, I feel it competes very well with other hiking shirts in this similar price range.
This shirt is a smart option for thru hikers or those who want a quick drying layer that can also take some abuse. For the durability, weight, and option to change from LS to SS shirt I think the Elaho is a great investment which can last for many summers to come. I rate the Arc'teryx Elaho a very strong 4.5 stars.
Thank you to Trailspace and Arc'Teryx for allowing me to test this product.
Source: received for testing via the Trailspace Review Corps (Sample provided by Arc'teryx for testing and review)

I love this shirt. Best breathable shirt I ever had. Unfortunately I lost it and am trying to find another one.
Source: bought it new
Price Paid: $120

Your Review
You May Like
Specs
Price
Historic Range: $46.75-$99.00
Reviewers Paid: $120.00

Weight
175 g / 6.2 oz

UPF
20+