Heart Rate Monitors
These watches include features that allow you to monitor your heart rate. They do not have GPS functionality, and tend to be more affordable than GPS watches.
The best heart rate monitors, reviewed and curated by the Trailspace community. Stores' prices and availability are updated daily.
In order to show you the most useful information, we have omitted some unreviewed products.
Recent Heart Rate Monitor Reviews
A multi-functional health tracker combining wrist-based heart rate monitor (HRM) with ANT+ broadcasting capability and simple smart/sports watch abilities. Nice device for those who are tired of chest-based HRMs. Unfortunately the feature set is very limited in comparison to true smart/sports watches. Background I'd been using the chest-based HRM with my old Garmin GPSMap 62s in 2011-2013. I liked the possibility to examine my pulse during the rides, especially the reaction of my body to various… Full review
The Garmin Vivosmart HR+ is definitely not perfect, but packs a lot of useful features into a relatively compact package. I have been using the Garmin Vivosmart HR+ for about a year now, mainly for day-to-day health tracking and hiking. Here is a summary of what I think is good and bad about it. ProFeatures: Provides lots of features including step count, heart rate, GPS tracking, sleep monitor, Bluetooth connectivity, notifications from phone and control of music on phone (I don't use this). Size:… Full review
I used the AXN300, which was a load of rubbish. I wouldn't trust Polar ever again. My watch was repaired four times and constantly let me down and cost me a lot of money to own and maintain. The manual says I can replace the batteries, but Polar declined all responsibility. The repair facility in France is a rip-off, charging over 20€ plus battery to change a battery which doesn't last very long. The watch is massive and snags on clothing and sleeves. I apologise for my review being so negative. Full review
The Polar wrist band accessory for the Polar CS 400 and CS 600 heart rate monitor is great way to use you monitor when you are training on a stationary bike at the gym. The monitor clips into the wrist band the same way it clips onto the holder attached to your bike. You can take it with you to the gym or on a hike it makes your monitor more useful. The Polar wrist band accessory makes your Polar CS400 or CS 600 more useful by allowing you to use it when doing any other activity other than bicycling. Full review
The HR monitor and altimeter just aren't very reliable. If you really want the HR and altimeter recording functions that this watch offers, consider paying more for a Sunnto or Garmin. Still useable as an altimeter if you just want to know your elevation. I've had this watch for over a year now but have held off reviewing it to give it a second chance. The last straw came this morning when, after a week or so of fairly normal operation, it once again started showing heart rates that are well above… Full review
5 batteries and 3 straps ago, from Asia to the North America and it's still serving me like it did when I first got it - not to mention the original transmitter - whew! I've used this in the tropics backpacking from beaches to 9K+ ft peaks, running, swimming, work, parties ... and the great thing is it helped me monitor, record and improve my fitness. I wish Polar will come up with a second/third generation of AXNs and also replacements for the wrist strap "plates" (those 2 black plastic plates… Full review
This is an extremely useful bit of gear. I bought the AXN 700 several years ago as I was doing lots of hiking at altitude, and I liked the fact that it would give me both a way to measure my exertion (through heart rate) as well as my progress (through the altimeter). As you would expect from a Polar heart rate monitor, the heart rate and training functions work solidly. The altimeter works reasonably well, about as well as my old Suunto Vector. The compass is iffy at best but these things often… Full review
Polar designed a great product with this HRM/Altimeter/Barometer/Compas etc. After having used it for two weeks I'd say the altimeter is very precise (Climbs between 400 and 900m above sealevel are all measured with a tolerance of (far) less than 5 meters.) In contradiction to the report at https://www.trailspace.com/gear/polar/axn500/#review6457 I'd say Polar made the right decision regarding the interface! Why would anyone want to spend a lot of money for a proprietary Polar IR-Interface if you… Full review
That price is pretty much what I paid. Because I live in Finland and Polar is Finnish company too, so I suppose that Polar-watches must be cheaper here. That AXN700 is pretty good of all specifies, but one thing is worse. Lowest temperature level of activity is -20c degrees, so that quality as AXN700 is that level should be like -50. Here where I live is more than one month per year below than -20c, that kind of extreme watch should be also work in extreme conditions. Full review
Other Types of Watches
Find more watches reviewed in these related categories: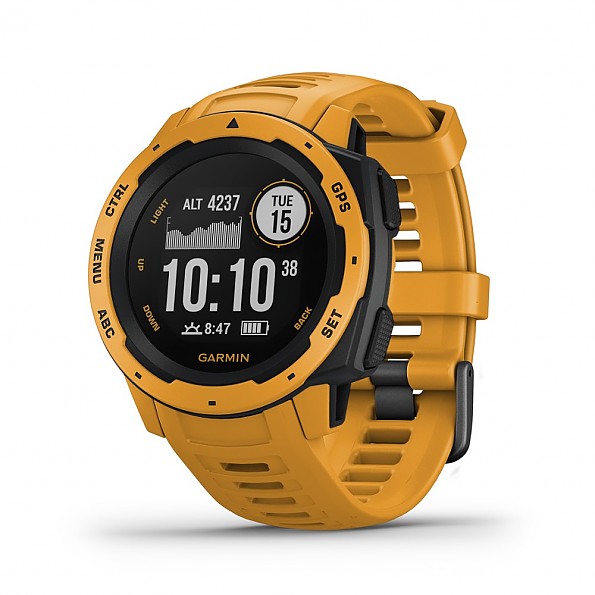 GPS Watches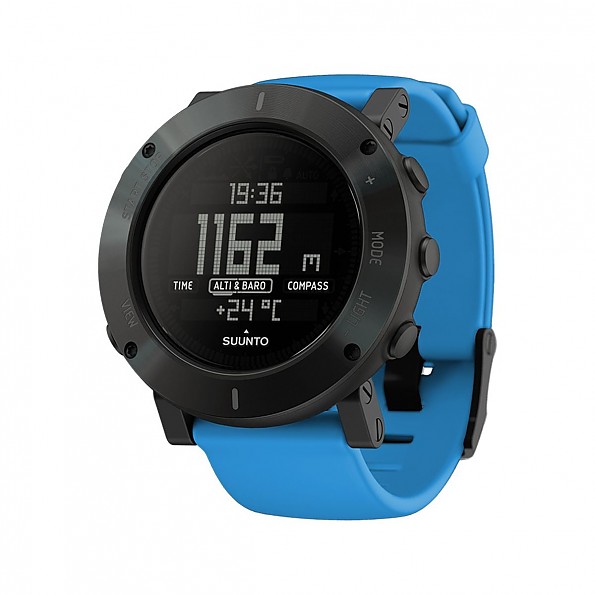 Compass Watches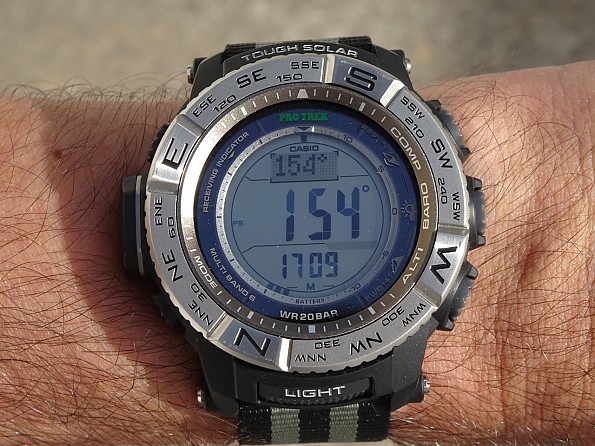 Altimeter Watches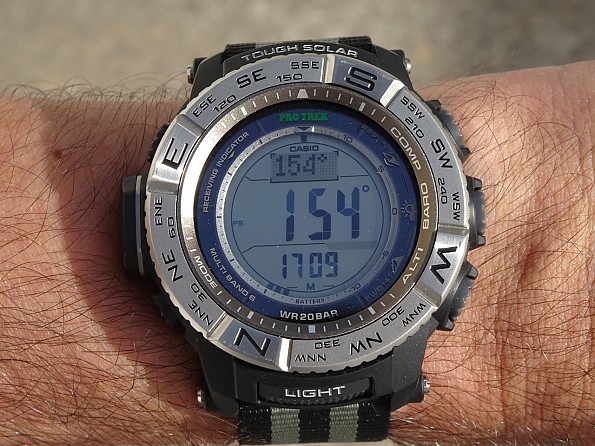 +5 more types