Kora Yardang Jersey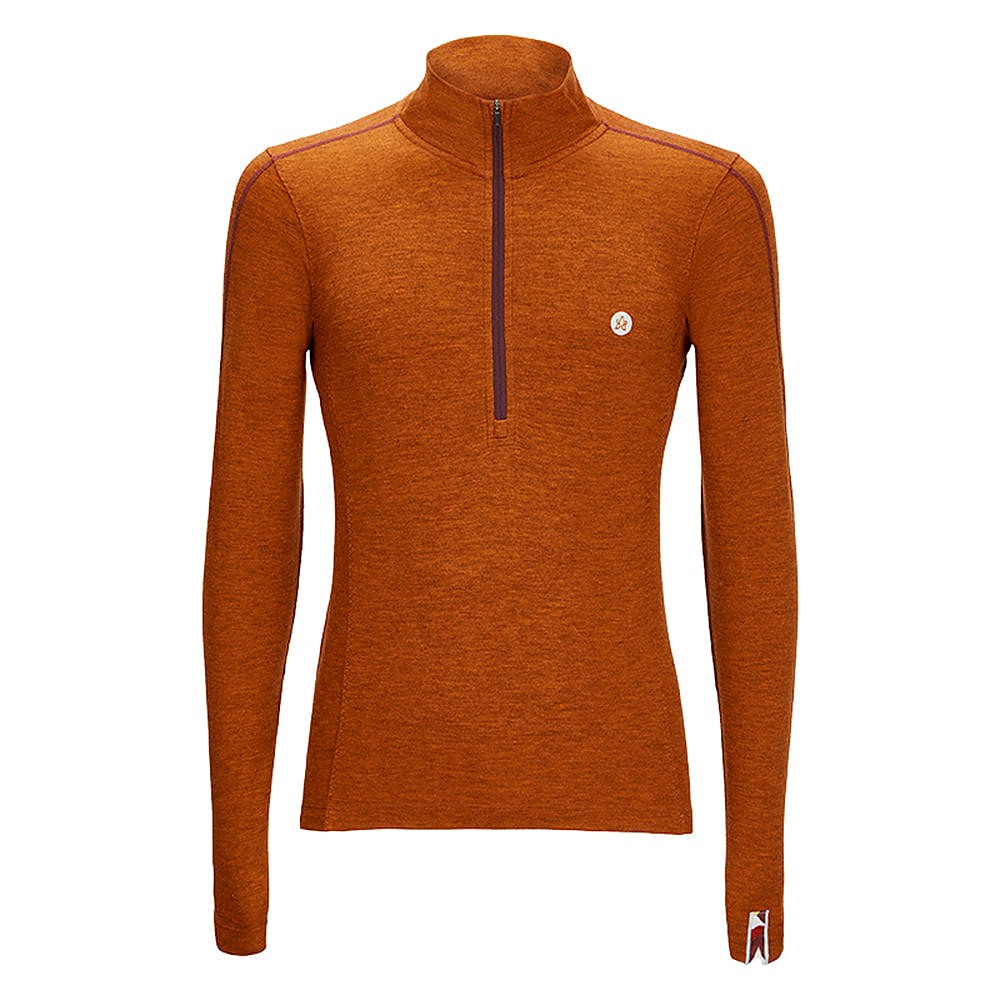 Kora's Yardang jersey is a warm wool base layer made from a blend of 70% merino and 30% yak wool. The knit is very smooth and comfortable, and the shirt has a fairly long half-zip. Sizing is more forgiving than most base layers. It's a great layer worn by itself for hiking in cool weather, or as a base or mid-layer in the cold.
Pros
Exceptional comfort
Warm
Moisture handling
Odor-free
INTRO/BACKGROUND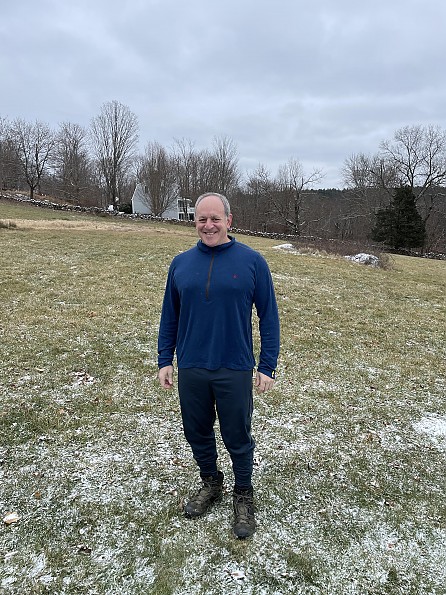 Kora's Yardang is a wool half-zip shirt made from a 240 gram/square meter fabric that's 70% merino wool and 30% yak wool. There are men's and women's versions, men's sizing S-XXL, women's XS-XL. For perspective, 240 is a fairly heavy knit for a thin wool base layer; 140-150 is light, and I have a merino base layer that is 220 and quite warm.
Kora claims that yak wool has some properties that are superior to other kinds of wool because yaks live at very high altitude. The yak wool comes from the fine inner coat. It's claimed to be warmer, better at transporting moisture, and more breathable than pure merino. I assess these claims in this review. 
Kora Outdoors sells a number of other garments:
The Shola, a line that Kora is phasing out, are 100% yak wool and marketed as a slim profile baselayer;

the Neema is a blend of merino, yak wool and synthetic Coolmax, probably better suited for warmer weather;

the Stratham is a mid-layer line that's part yak wool and part synthetic Sorona with a touch of elastane;

and the Yushu and Yardang lines are merino/yak wool blends.

Finally, the Xenolith sweater combines the same fabric as the Yardang with Polartec Alpha stitched into the torso and parts of the sleeves, that must be pretty warm.  
In general, wool has qualities that make it good for being outside. Wool fibers trap air to help keep you warm and continue to keep you warm even when damp. Yak wool has the added benefit of being hollow and therefore perhaps slightly warmer. Wool does a good job transporting moisture (sweat) away from your skin and will normally dry out, even when damp, from wearing it for a while (synthetics dry faster).
Wool is usually good for ventilation because it's stretchy and not woven particularly tightly for outdoors base layers. Wool does a much better job repelling odor than synthetics. Merino (and yak) are very fine and therefore less scratchy/more comfortable next to the skin than most wool. Finally, wool is a natural fiber, which matters to some people. 
FIT AND FEATURES
Kora describes the Yardang's cut as "fitted," but in my experience, the Yardang is a little looser and more forgiving than a typical base layer. In part, that's because the fabric is stretchy, but I also think the Yardang runs slightly larger than true to size. I normally wear size XL. Because it's a heavier-grade wool, I chose to test the Yardang in XXL so I could layer it over T-shirts more easily, but it's apparent that the shirt isn't cut skin-tight like some base layers. If you intend to wear the Yardang as a base layer on its own, stick with the size on their sizing chart.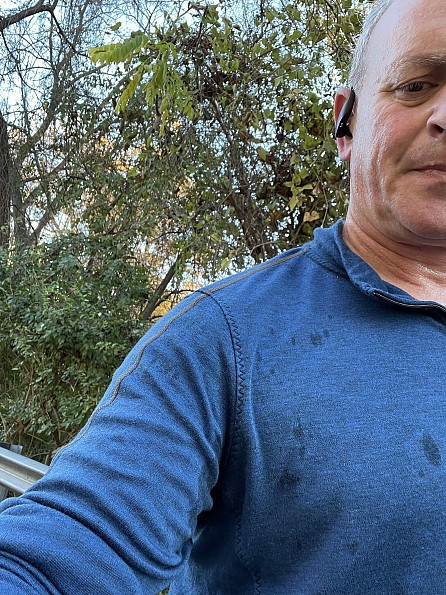 Seams are all flat, which is good for wearing it under backpack straps—I have not noticed any irritation from the seams. The long zipper is good for ventilation when you heat up. The shirt doesn't have a hang loop at the back of the neck or thumb loops at the cuffs, though in fairness, most wool layers tend to omit thumb loops. 
HOW IT WEARS
Comfort: The fabric is exceptionally soft and smooth against the skin, as good as any wool layer I have worn. It's the primary reason I will probably reach for this shirt over other wool base layers. Perhaps the yak wool has something to do with that. Note, I purchased a lightweight beanie from Kora about two years ago, made from 100% yak wool, and it's also particularly smooth—though not as soft as the yak/merino blend.  
Breathability/Moisture: The Yardang functions about the same as other wool base layers in its ability to regulate temperature and deal with sweat. As I wore the shirt in a variety of combinations—by itself, over a wicking t-shirt, under a fleece vest, under a wind shell, under a breathable puffy layer, and under a light down jacket—I occasionally overheated and got fairly sweaty. The shirt remained comfortable, I didn't feel damp, and it eventually dried out about a half hour after I took a lunch break or finished the hike.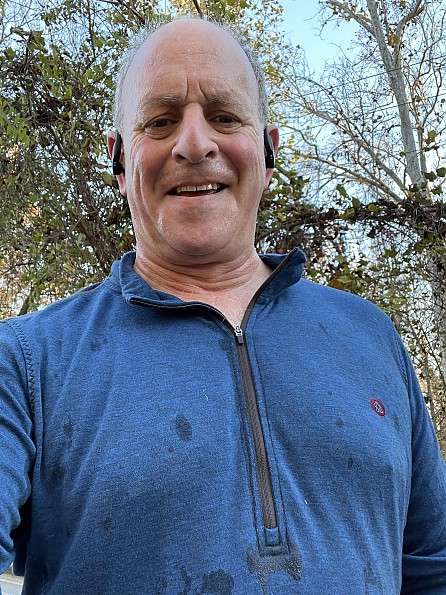 Warmth: As I noted above, this shirt provides a little more warmth than I anticipated. Whether that is a function of the weight of the fabric or that it's part yak, I don't know. I wore the Yardang as a stand-alone layer when the weather was cool, but not too cold—what a lot of people might see in early spring or late fall. Fifty degrees was about my limit, any warmer and I was better off with a lighter-weight shirt.
Under a shell or light fleece vest, or worn over a wool or running t-shirt, I was happy in cooler weather, well into the 40s or high 30s, and under a thicker fleece or down sweater or jacket, toasty into the 20s. This could easily be your base layer all winter, and it's a good layer to wear on its own during reasonably cool days in the spring and fall too.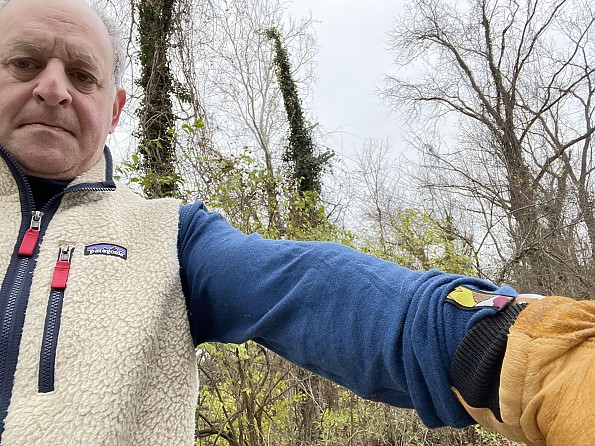 Odor: Wool base layers are great at performing without getting stinky, and the Yardang is no exception. To test this, I wore the shirt for a few weeks and let it dry out without cleaning it. It had virtually no odor as a result. I can't say that blending in yak wool had any impact on this. 
Like any wool shirt, it's worth exercising some care when you do launder it. I washed the Yardang in a normal laundry cycle, ran it for maybe 10 minutes in a clothes dryer, then hung the damp shirt on a drying rack to finish the process. I would not recommend drying this shirt or any other wool garment all the way in a clothes dryer.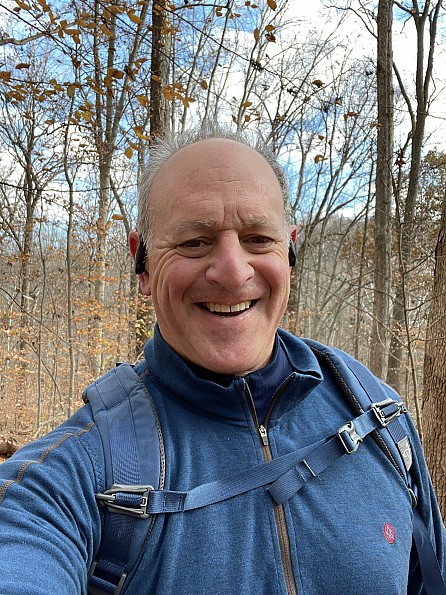 Durability and Style: UPDATE March 2022: I have worn this shirt a lot, and a hole appeared in one of the arms. It's hard to tell whether the culprit was a snag or a moth, it's about 3mm circumference. Welcome to wool, it's prone to this whereas synthetics are much less so.
It's tough to assess durability after a few months of use, but durability is important with wool layers. The Yardang looks as good as when it arrived, the seams are well-finished, and there is no wear from wearing it under backpack straps. Friction from shoulder straps and hip belts tends to cause holes in merino wool layers over time.
Wool fabric is somewhat more fragile in general—on a different long sleeve layer, years ago, my thumb tore a big hole in a long sleeve when I was pulling the shirt on. Some of my wool layers have performed well for years with no holes, though, and heavier fabrics tend to do better in that regard. So far, so good.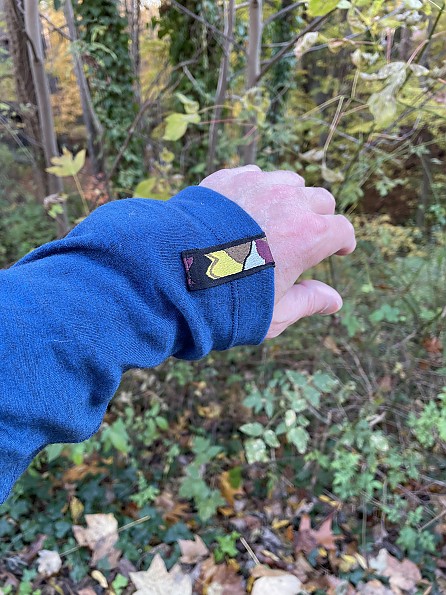 The Yardang has a few fun touches—an emblem knit into the chest, and a small, colorful piece of fabric stitched to one cuff. One of those things that makes it interesting.  
SUMMARY/TAKEAWAYS
A lot to like and very little to criticize. The Yardang is great for hiking and being outdoors in a pretty wide range of weather conditions on the cooler end of the spectrum, it's supremely comfortable to wear, and it's quite warm for a long sleeved shirt. The $140 retail price is a bit more than comparable shirts made from pure merino. Thumb loops and a hang loop would have been nice.  
Experience
Hiking, walking, and generally being outside over the past few months, fall transitioning to early winter weather.
Source: received for testing via the Trailspace Review Corps (Sample for testing and review provided by Kora)

Your Review
Where to Buy
Help support this site by making your next gear purchase through one of the links above. Click a link, buy what you need, and the seller will contribute a portion of the purchase price to support Trailspace's independent gear reviews.
You May Like
Specs
Men's
Price
MSRP: $140.00
Historic Range: $140.00

Fabric weight
70% superfine merino and 30% premium yak wool, 240gsm

Item weight
269 g (average)

Perfect for
Everyday, four-season use

Cut
Fitted

Women's
Price
MSRP: $140.00
Historic Range: $140.00

Fabric weight
70% superfine merino and 30% premium yak wool, 240gsm

Perfect for
Everyday, four-season use

Cut
Fitted