REI Quarter Dome UL

The Quarter Dome UL has been discontinued. If you're looking for something new, check out the best three-season tents for 2023.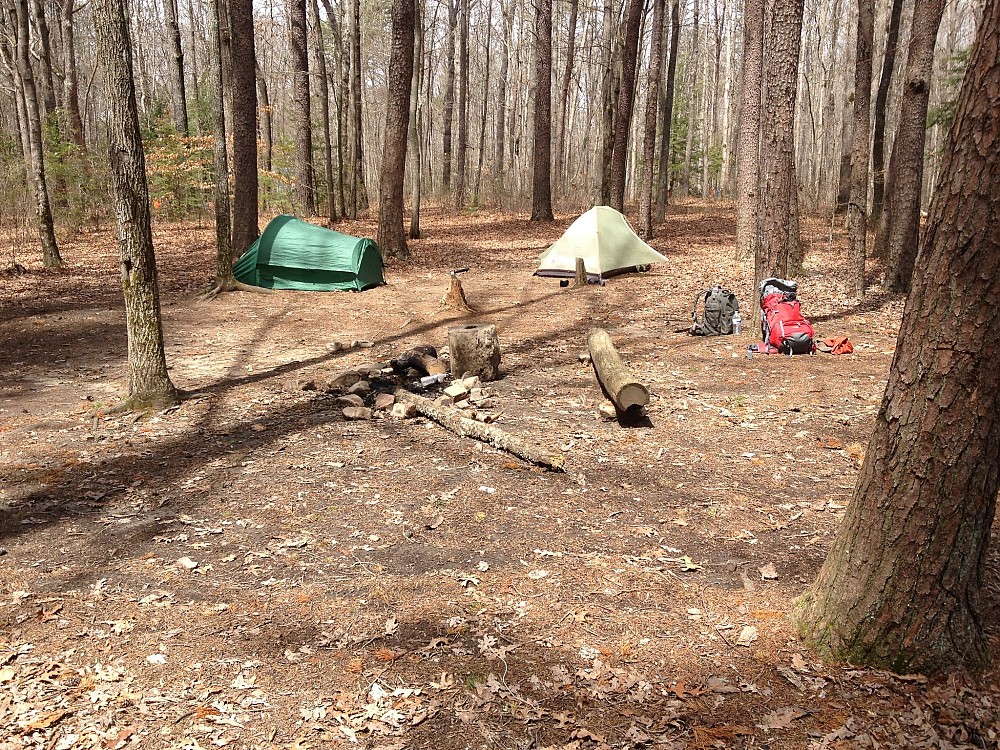 Excellent ultra light tent.
Pros
Lightweight
Easy to set up
Cons
Rain fly became sticky
Two of the rain fly velcro came loose
I bought my REI Quarter Dome UL about 2005. I used it with my son on Boy Scout campouts and on a five-day, 50-mile hike on the AT in the Massachusetts Berkshires in 2008. I love that tent. I make a habit of setting it up a couple times a year even if I haven't used it. I did this to allow it to dry and "breath."
Unfortunately, last weekend when I set it up, two of the velcro "butterfly" strips on the rain fly detached from the fly. I brought the fly and velcro into our local REI store to see what we could do. The salesperson looked at the strips and fly, and immediately asked if I wanted a store credit, cash, or to trade it on a later model. I paid an additional $85 for the new Quarter Dome 2. The salesperson didn't even want the rest of the tent (only the fly was defective).
You can't beat that for customer service. The new Quarter Dome 2 has more room, and I can sit up in it. Beautiful upgrade!
Source: bought it new
Price Paid: $219

This is an excellent 3-season, two-person lightweight tent. It is extremely easy to set up, and packs down small. Perfect for a couple or a roomy single person.
Pros
Lightweight
Durable
Easy to use
Cons
A little small for 2 people
The REI Quarter Dome UL is a great tent for the price. I've taken it on a couple of overnight trips, and had no problems whatsoever. Its total packweight with fly is just north of 4 lbs, which is pretty good for a complete 2-person tent.
It was extremely easy to set up, as it just has two poles. I would however mark which pole is top and which is bottom, so you don't get them confused.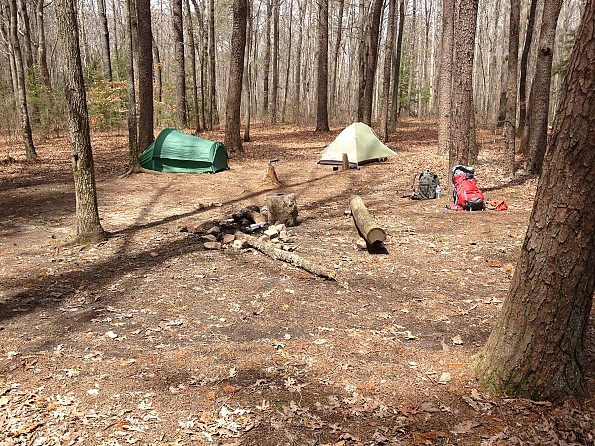 Here it is set up on the right. It fits easily into my Deuter Act Lite 40+10, which isn't a huge bag. It packs up much easier if you take the poles out and pack them along side of your bag. then you can fold and roll the tent in fourth's instead of thirds. 
I haven't had it out in heavy rains, but haven't had any problems with condensation at all. I would definitely recommend this tent to anyone.
*UPDATE*
I have updated to add a fifth star to this tent. I have absolutely loved this tent. Super easy to set up and take down, very durable. Took it out in some cold weather, and no condensation at all. My friend's Big Agnes however was soaked. Can't be happier with it.
Source: bought it used
Price Paid: $50

Great tent. Easy setup and good design. The only problem is the polyurethane coating used on the fly and low sidewalls deteriorates within two seasons and becomes a sticky mess!
It should be a warranty issue, but it usually occurs after two years and not the one year "we got your back" "satisfaction guarantee". My Eureka car camping tent, my ancient North Face VE, and even a 1990's Walrus have none of the sticky crap issues. 
Source: bought it new

BEST Ultralight 2 Person Tent in the world!
Usage-
Used in weather conditions ranging from +30 at +70 at night. Been through rain and on one occasion got hailed on (dime size hail).
Assessment- I am 6'2" and I weigh 170lb. This tent fits me both length and width with plenty of room to stow my pack and other things next to me. I can sit straight up and move around without any trouble in side the tent. The tent is incredibly light and when folded correctly it takes up a small amount of space in my pack. Held up well in the rain with NO condensation, and the hail didn't bother it either. Wonderful tent. Dead end pole sleeves work like a charm. I can fully set the tent up in about 3 minutes (fly and stakes too)
Pros-
1. light weight
2. roomy
3. fast setup -dead end pole sleeves make setup a snap
Cons-
1. not as much mesh as other tents- (I would like a better panorama)
2. no longer manufactured.
Design: 2 person 3 season freestanding UL quarter dome
Sleeps: 2
Ease of Setup: simple, very quick
Weight: 4lb 4oz
Price Paid: $149

I just received the REI Quarter Dome UL as a Christmas present and already am in love with it. Not only is it easy to enter and exit, very easy to set up (even in the rain and wind), waterproof to a tee, and light as a feather (weighing in at under 4 pounds), but it's also is very appealing to the eye with a sleek body, well-matched colors and smooth curves.
It is a little smaller than the average two-man tent (however bigger than some I've seen) but not so small as to be uncomfortable, to the contrary it stands taller than most I've looked at making it easy to enter and sit up or kneel in. The cross ventilation is excellent, and you can open the top flap on the rainfly while sitting in the tent. I can't wait for my next packing trip! (Hoping to do Bartram Trail in GA this spring).
Design: three-season freestanding dome
Sleeps: 2
Ease of Setup: Very easy to set up, no trouble even in wind or rain (you can set it up w/ the rainfly already on)
Weight: 3 lbs 11 oz
Price Paid: $209

I purchased this tent today while browsing at my local REI Co-op in Madison (Wisconsin) this afternoon. I was NOT tent shopping I might add.
I seen one of these Quarter Domes set up on the floor as a display model and immediately this tent caught my eye. Looked as it would be the perfect one-person tent, though it is rated a two-person model (maybe really tiny people perhaps!!!).
I was amazed how light this tent weighed! Enough height for me to sit up comfortably (40"). The feature I liked most about this tent it is east to enter/exit unlike my ALPS Mountaineering Taurus 1.0, which I literally need to get on the ground to crawl in. The tent features two doors and stake-out vestibules.
I repeat this is actually a ONE-PERSON tent--sorry REI to disagree with you on this one thing! :)
Can't wait to use it this coming spring down in the Missouri Ozarks!

Design: three-season wedge dome
Sleeps: 1
Ease of Setup: quick and simple pitching!
Weight: 4.6 lbs (packaged)
Price Paid: $209

If you want a LUXURY single-person tent, buy this one. If you want a VERY cozy two-person tent, buy this one. I already owned the original Half Dome before this one and I was looking for a solo tent. From previous experience with the original Half Dome, I knew an REI tent would suit my soggy PNW adventures. I've used this tent through torrential downpours without a leak. It may be a pound or two more than ultralight solo tents, but the Quarter Dome is pure bliss.
I would not recommend this tent as a two-person tent unless you are both less than 5'6" 150 lb and are comfortable spooning each other. I'm 6' 200 lb and have and would only share this small space with my girlfriend. If you have money and are looking for real UL, you could do better, but you can't go wrong with this tent.
Design: three-season freestanding
Sleeps: 1
Ease of Setup: very easy pole sleaves
Weight: 4 lbs
Price Paid: around $150

Unbeatable weight/comfort ratio.
Pros
Light weight
Good ventilation
2 doors
Cons
It's small for 2 people
It needs a footprint, which adds weight
The REI Quarter Dome UL provides excellent protection from rain and bugs for 2 people, but it weighs only 4 lb. 4 oz.  It's a little snug for 2, but the twin doors make it possible to answer a call of nature without waking your companion. 
The 2 small vestibules are just right for 2 pair of muddy boots.  The big fly has enough space at the edges to give good ventilation, which completely prevents condensation. 
I own 8 two-person tents; the REI Quarter Dome is my favorite. It is also my daughter's favorite.
Source: bought it new
Price Paid: $200

Overall this tent is well designed, despite being lightweight. One person can easily pitch the tent in about 3 minutes without any fuss. Orienting and attaching the rainfly can take a few minutes at first, but once you get the hang of it you can put the rainfly on and stake it out in only a couple minutes.
It has worked wonders keeping us dry over the course of several soggy multi-day trips. The two doors and generous mesh paneling allow for excellent ventilation even during torrential downpours, 20mph gusts, and fierce lightning. Surprisingly, you can keep the top vent open without water seeping in.
The interior size is just adequate for two people (both shorter than 5'8"). The two vestibules will cover two ~3500L packs each.
Design: Three-season dome
Sleeps: 2
Ease of Setup: Easy

I love this tent. I have used it on numerous backpacking trips in the High Sierras. It is light, super easy to set up, and vents extremely well. The tent is very, very cozy. I would not recommend this tent for large people (over 6 foot or over 215 lbs.). I purchased it directly from REI and used one of my 20% member coupons.
REI has been making tents for a number of years and they put thier best minds together for this tent. Buying a light weight tent, I figured it would be basic shelter, but it is much more.
I usually sleep with the rainfly open on each side so I can see the stars and allow optimal ventilation.
I would definitely puchase this tent again.
Design: Two pole free standing
Sleeps: 2
Ease of Setup: extremely easy- one person set up
Weight: 4 pounds
Price Paid: $160

This is a very nice 1.5 person tent. I wish it were just a little bigger. It does avoid being too heavy, or sacrificing sturdiness. It will stand up to a pretty windy rainstorm.
The tent is easy to set up with the exception that you have to really tension the poles to seat their ends in the grommets (because it uses pole-sleeves rather than clips). I eventually made setup easier by tying foot-loops out of 1/8" cord that pass through the nylon loops that hold the grommets. I step into the foot-loop and thus have both hands free to tension the pole and guide it into the grommet. Sounds complicated, but if you have the tent it should be pretty clear how to do this.
Design: 3-season dome
Weight: 4 lb

This is a great solo tent. It has just a little more room than the average one-person and the two door option is neat. Its pack weight is pretty minimal and the size that it packs down to is great. I have used this tent a couple of times and the last time I used it it rained hard and I remained dry. The rainfly doesn't touch the walls so the tent won't get wet. The tent is well ventilated and no condensation has occured to me yet. I truly think this is a great tent and if you can get it on sale even better!
Design: freestanding
Sleeps: 1
Ease of Setup: easy
Weight: 4 lbs
Price Paid: $200

This tent is awesome. I bought it at a used gear sale for quite a steal and it proved itself on the first trip. I spent 2 nights with a friend in the San Francisco area during the rainy season. It poured the whole 2 days and we stayed completely dry. I especially like the breathability because 2 people can make the tent very warm.
I like it better as a 1-person tent, but snuggling with a special someone isn't too bad. I have spent many nights in it and the tent is in just as good of shape as the day I bought it.
Design: free standing
Sleeps: 2
Ease of Setup: Sets up in minutes
Weight: less than 4 lbs
Price Paid: $70

I love this tent. It is roomy, easy to set up, big enough for car camping but small enough for weekend backpacking adventures. It is a freestanding tent, so cleaning up is very easy. I'll sometimes use the footprint, but the floor seems durable enough to handle most sites without it.
This is one of the easiest tents I have ever set up in my life. REI has done a great job designing this tent. My only complaint is that it's a bit too big to use for solo backpacking!
Design: Freestanding dome
Sleeps: 2
Ease of Setup: Beginner
Weight: 4.5
Price Paid: $130

This is a killer tent! It is tight for two people, but it is definitely a 2-man tent. Backpacking tents are always tight, but that is why they are so light and small to pack!
Best part is the dead ends of the poles means one person set up is actually just as easy as having two people (seriously). Oh...and 2 doors (eat your heart out, Seedhouse 2)!!!
This tent is just as tough as REI's legendary Half Dome, just lighter and smaller! REI, you rock.
Design: 3 season freastanding 2-,man dome
Sleeps: 2
Ease of Setup: SUPER EASY
Weight: 3 lbs, 12 oz.
Price Paid: $219

The REI Quarter Dome UL is a very snug 2 person tent. It's great if both people are sound sleepers; if one of you tosses and turns, it is rather awkward. It's as light as a really stormworthy tent can be.
Ventilation is excellent for hot summer nights (e.g., Pine Mtn. in Georgia). Separate doors let an elderly camper go out twice a night without disturbing a younger one. Vestibules are good for boots.
Design: three-season freestanding dome
Sleeps: 2
Ease of Setup: very easy
Weight: 4 1/2 pounds
Price Paid: $170

I have used this tent for over two years for warm weather river camping and like it a lot. It's a one-person (plus some gear) tent that's lightweight and easy to put up. However, without inside flaps to zip over the screens you'll find that dust pours in if you camp in windy, sandy campsites such as western states riverbanks. Be sure and buy the footprint for it.
Design: Free-standing warm weather quarter dome
Sleeps: 1
Ease of Setup: Easy
Price Paid: don't recall

This is a great tent. I have used it in all normal 3-season conditions and it has proved worthy.
If you want to use it as a 2-person tent, you will be getting to know your partner a little bit better.  I generally use it as a solo tent. It has kept my dry all over the Northeastern United States.
Price Paid: $185, I think....

Dry, light, easy setup, good price. What could be better?
Design: three-season freestanding dome
Sleeps: 2
Ease of Setup: Very Easy: color coded, etc.
Price Paid: $129

Your Review
You May Like
Specs
Price
Historic Range: $89.88-$219.00
Reviewers Paid: $50.00-$219.00

Recently on Trailspace