Energy Food and Drink
You're going to need adequate fuel and hydration for your running and trail adventures. Here you can find the best-rated energy gels, chews, and bars, plus electrolyte, hydration, and recovery drinks in enough flavors and forms to please any palette (just be sure to give any a trial run before that big race).
Want more food for longer outdoor adventures? Check out our full independent reviews and ratings of trail and backcountry food and drink, including meals, desserts, coffee, and more.
The best energy food and drink, reviewed and curated by the Trailspace community. The latest review was added on September 8, 2023. Stores' prices and availability are updated daily.
Recent Food/Drink Reviews
A tasty go to for a long lasting energy boost that falls nicely on the stomach. I have been searching for an energy snack bar that doesn't trigger my IBS and this is the only one that works for me.  It is tasty and dense so you are chewing for a bit but the flavor is nice and refreshingly honest.  I usually eat half a bar at lunch time  (1pm EST) and feel the results relatively quickly and it lasts until I get home (6pm EST) for dinner.  I do recommend you try it if you are dealing with stomach… Full review
I'm trying to find delicious treats for my daughter that has recently been diagnosed with an over abundance of allergies including gluten, dairy, various nuts, oats , coconut etc. I tried this and did not like the texture or taste. This is not crunchy or delicious in my opinion . Full review
LOVE this bar! Easy to digest and yummy! Peanut Butter and Strawberries ***** Peanut Butter and Chocolate ***** Raspberries and Lemon *** Chocolate Chips and Almonds **** Cherries and Pistachios **** These energy bars are perfect for any hike. They pack well, they taste scrumptious, and pack a lot of nutrients for a yummy bar.  Averaging 5 grams of protein, 30-35 carbs, and 13 grams of fat, these bars will give you enough energy to get your morning started and stay satiated until lunch! Full review
I love this product, however many times I open packets that are completely empty OR hard as a rock with unusable product. I've written to Gatorade and enclosed samples of both issues and the boxes they were in to show serial number etc, but not one person has taken the initiative towards good customer service or replied in any way. Full review
Gnarly Nutrition's Hydrate solutions is the perfect companion for outdoor athletes. It's designed with electrolytes and B vitamins to support hydration and energy. Athletes have been known to sweat anywhere between 0.8 and 1.4 liters per hour. The exertion and physical activity stresses the body out, ultimately building strength and endurance. But it's very easy to become dehydrated if you're not careful to replenish the fluids that you lose during each activity. Gnarly Nutrition's Hydrate mix is… Full review
Kate's Real Food bars are among my favorite bars and the Peanut Butter Milk Chocolate Tram Bar is the original. The bars come in eight tasty flavors—from classic combos like peanut butter and chocolate to lemon coconut and ginger—with clever names. The bars are made with organic, whole food ingredients, and are a standard size—easy to stow away in a backpack or pocket for snack time outdoors. I eat them skiing, hiking, and camping year-round.   Kate's Flavors Kate's Real Food bars come in… Full review
Propel is an electrolyte beverage that comes in a 2.4 gram pouch. It's a zero calorie drink. It comes in three flavors. I chose the grape.   Propel electrolyte replacement pouches you just add to your water bottle. During the summer and spring I watch electrolytes like most hikers. I found that I wanted less sugar in my drinks. I was recommended Propel and it was easy to find at my grocers. You find it where Gatorade is sold. My store runs a pretty good sale on two boxes. It's recommended to… Full review
Honey Stinger's Cracker Bars are among my favorite bars for ski trips, hiking, and outdoor snacking. Available in two tasty flavors—Peanut Butter Dark Chocolate and Peanut Butter Milk Chocolate—they're made with organic sea salt multigrain crackers sandwiching a layer of organic peanut butter, sweetened with organic honey, and covered in organic milk or dark chocolate. All together it's a crunchy, sweet and salty combo that I find a welcome alternative to the typical dense energy bars available. Full review
Six-legged creatures have never tasted so good! The Blueberry Vanilla EXO Cricket Energy Bar is an energy bar made using cricket powder as the basic protein source. In addition to ground-up crickets, these energy bars are also made from a lot of good healthy ingredients like almonds, apricots, blueberries, and a bunch of other ingredients that you can read, pronounce, and already have a good idea of what they are. These energy bars taste good and have a nice consistency and make them a great option… Full review
Other Types of Running Gear
Find more running gear reviewed in these related categories: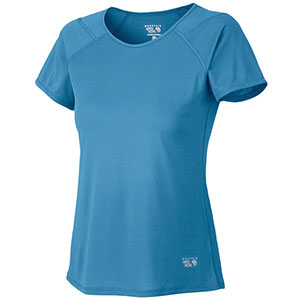 Running Clothing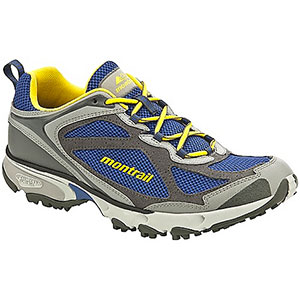 Running Footwear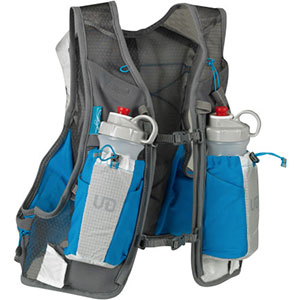 Packs, Vests, Water Bottles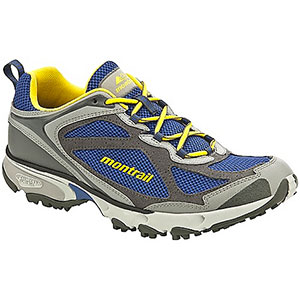 +2 more types