Therm-a-Rest Women's ProLite Plus

#1 in women's Self-Inflating Sleeping Pads
Specs
Price
MSRP: $104.95
Current Retail: $65.89-$104.95
Historic Range: $53.97-$124.95
Reviewers Paid: $25.00-$75.00

R-Value
3.9

Reviews
4

reviews

5-star:

2

4-star:

2

3-star:

0

2-star:

0

1-star:

0
The Therm-a-Rest Women's ProLite Plus is my dream four-season expedition sleeping surface. It is comfortable, durable, warm, and reasonably light and compact.
Pros
Very comfortable
Durable dependable construction
Excellent ground-cold insulation
Cons
The four Prolite models can be confusing. They need greater differentiation in appearance.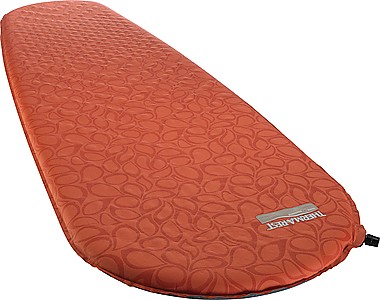 Therm-A-Rest Women's ProLite Plus
What an incredible cornucopia of sleeping surfaces today's climbers and trekkers have to choose from! Therm-a-Rest makes such a dizzying array of types and styles that this abundance often leads to confusion and difficulty when shopping.
Sleep surfaces boil down to three basic types; all foam, all air, and a combination of air and foam. While it is impossible to strictly categorize type by price, one may generally observe that all foam tends to be the least expensive, all air the most expensive, and air and foam somewhere in-between. The Women's Prolite Plus is an air and foam model.
Therm-a-Rest makes both a Prolite and Prolite Plus pad as well as unisex and women's versions of each, for a total of four different Prolite models. (I call the non-women's versions 'unisex' because Therm-a-Rest does not refer to them as 'Men's.') There are actually more than four because Therm-a-Rest has over time made various upgrades to these models, and as some of the older versions are still available, things can get even more confusing. By the way, from this point forward, I shall refer to the Women's Prolite Plus simply as the W.P.P.
According to Therm-a-Rest, the women's versions come with more padding than the unisex versions in both the feet and the torso areas. I am certain that they also contain more padding in the hip area as well. The upgrade from the Women's Prolite to the W.P.P. provides a second increase in padding, which increases both thermal insulation and weight. In this case the differences are, 4.6R versus 2.8R and 1lb 5oz versus 1lb.
Discerning between the two women's models (not to mention the two unisex versions) can be a bit difficult as the pattern is the same and they are both orange. However, the Women's Prolite is a very light orange color called Daybreak Orange Pattern., while the W. P.P. is a very dark orange called Burnt Orange Pattern.
The unisex versions also come in light and dark orange, but without the print pattern. These four models look far too similar in appearance, so much so that I don't wonder if people might sometimes get the incorrect model. Therm-a-Rest needs to differentiate more so as to reduce confusion and possible error.

Daybreak Orange Pattern Left, Burnt Orange Pattern Right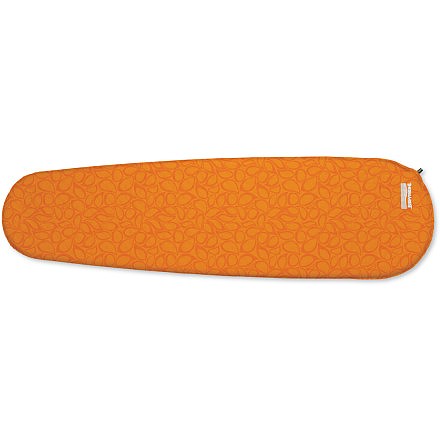 Now in my fifties, I have had more than my fair share of back, hip, and shoulder problems. This makes it quite difficult for me to sleep in the field and consequently I toss and turn throughout the night, I have tried all foam, but these provide precious little comfort. I have tried all air, such as the Therm-a-Rest NeoAir, but have found all air to be only a modest comfort upgrade from all foam. Without foam, air pads still put quite a bit of stress on the hips and shoulders, and while air may entirely isolate you from the ground, it does not support and cradle the body very well.
I worked for many years in the sleep industry where it is generally well accepted that a combination of air with foam provides more comfort than air alone. In fact, the most expensive home air mattresses, some costing many thousands of dollars, use a combination of air and foam. 
While the Therm-a-Rest website does not specify what type of foam is in the W.P.P., which is much more important than you might expect, they do state that they use "high performance foams," As a former sleep professional, I tend to interpret this to mean 'visco-elastic' foam, an expensive, high quality, long lasting, and in my opinion, very comfortable foam. It is often referred to as memory foam. While it is impossible for me to state for certain, that is short of slicing the pad open, the feel of the foam in the W.P.P, as well as the slow rebound after compression, leads me to believe that it is visco-elastic foam.
The bottom and top surface materials are durable, non-sliding, and relatively quiet. It is highly unlikely that you will get a puncture as only very sharp objects will penetrate this mattress. It is designed for extreme environments. Of course, you should still carry a patch kit on every outing, just in case.
Unless you are on a very steep surface, you will slide very little. I see that they are now making pad-sleeping bag attachment straps, which I consider to be unnecessary for this model. Whereas pads such as the Therm-a-Rest NeoAir are God-awful loud when you toss and turn, I have never had a noise complaint with the W.P.P. It is fairly silent.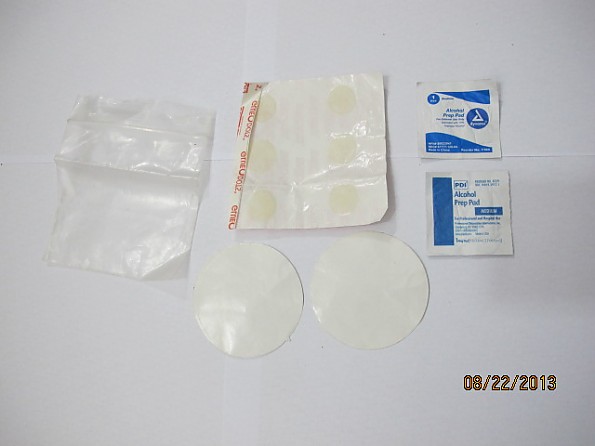 Repair Kit
 
The W.P.P has an R-value rating of 4.6, which is very high. I have used it in the dead of winter over 15,000 feet, and also during my recent attempt of Cerro Aconcagua. This pad's insulation ability is incredible. Even with temperatures of -25°C I feel almost no ground cold. I think it could be used with confidence at minus 40° and below.
Pads generally weigh anywhere from slightly under a pound to about two pounds. At 1lb 5oz the W.P.P. is neither light nor heavy., though the weight is reasonably low when one considers its very high R-value rating. At 5'11" I find its 66" length perfectly adequate, and it measures only 10.5" x 6" when rolled, so it occupies little space in my pack, which is where I always carry it, in its own stow sack.
When shopping for a pad, I can not overemphasize the importance of trying many different types and styles, each for a few minutes, not just a few seconds. Do not be shy about asking the store employee to allow you to try various models nor about other customers milling around you. If you can, even forget about price for a moment. A good night's rest in the mountains is much more crucial to your health and safety than sleeping at home, so this should be an informed purchase. Do your homework in advance and take your time in choosing. Treat this as seriously as you would a boot purchase.
When it comes to my own comfort, I am quite difficult to please. Until I tried the W.P.P., every other option I had used had been somewhere between acceptable and tolerable. The W.P.P, however, is downright comfortable. Happy trails, and hopefully, pleasant dreams as well!
Very light, comfortable, and durable.
Pros
Very light
Comfortable
Warm
Cons
Bulky size even with uninflated
I bought two years ago, used. The owner had had it for several years and was an avid camper. I've used it more than a few times myself and it shows no signs of stopping!
I have honestly used this more on a hard floor than I have in a tent, thanks to some crazy commuting I was doing for awhile. That being said, this thing is very light and quite comfortable. It shows no signs of leaking but the design is such that even if it did, you would still have some padding (and warmth) between you and the ground if something were to happen on a camping trip.
My only complaint is that it's a little bulky when compared to some inflatable pads.
Source: bought it used
Price Paid: $25

Very warm, but a bit bulky when packed and compressed. Durable and non-slip. Tested 2011 version.
Can't attest to the durability yet (1 trip, so far) but should last a while with good care. I'm a cold sleeper and the R-value was great. I'm a guy and a side sleeper so the extra padding was great, the height matched me exactly also so I wasn't carrying any extra pad.
Downer: Bulky when packed (plan to store in a dry sack lashed outside my pack)
Tip: Blow it up with a few breaths early on in camp and adjust the valve while lying on it. Store inflated under your bed. 
Source: bought it new
Price Paid: $67

I just tried out my new Therm-a-rest women's ProLite Plus sleeping pad - it's awesome! It's extremely comfortable and very warm. 
Price Paid: $75


All ProLite Plus versions
In addition to the 4 women's reviews above, there are 9 reviews for other versions of the ProLite Plus. Read all reviews »
You May Like
Recently on Trailspace