Wuru Merino Lightweight Hoodie

Top 25 in men's Long Sleeve Performance Tops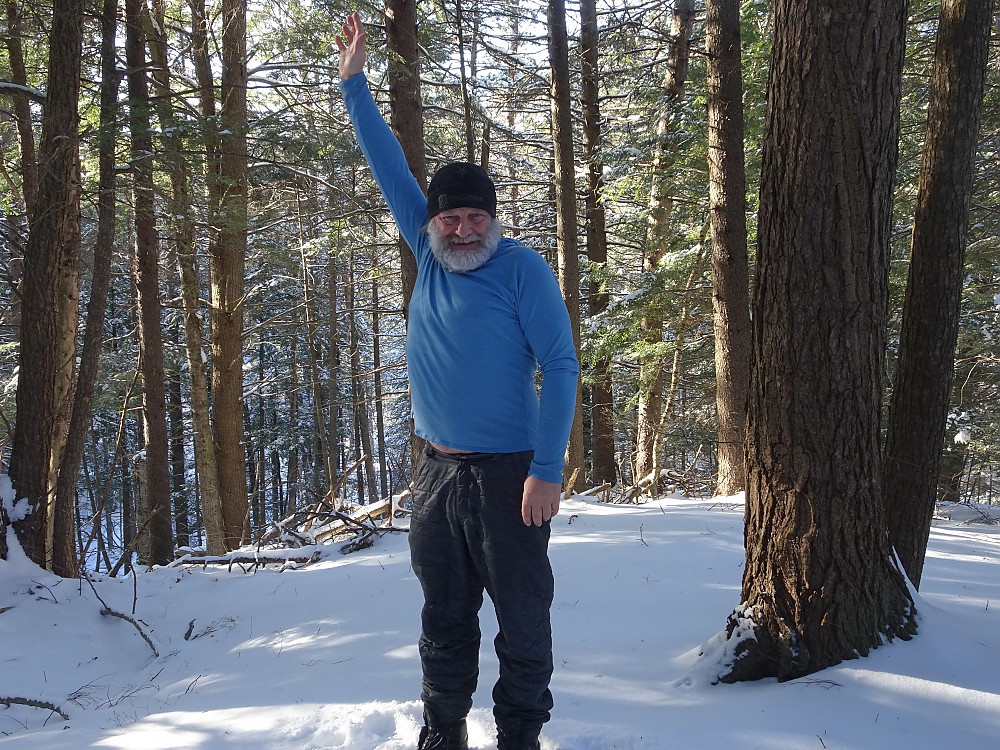 Wuru's Lightweight Hoodie brings their Nuyarn performance wool, a merino nylon blend, into a hooded base layer. Worn alone it has a UPF rating of 40, but is super comfortable paired with other layers in the cold. The hood provides bonus protection from bugs or snow. True four-season gear.
Pros
Comfortable
Durable
Just enough hood
Great moisture transfer
No smell
Thumb loops
Cons
Wrinkly when scrunched
Could be a little longer in torso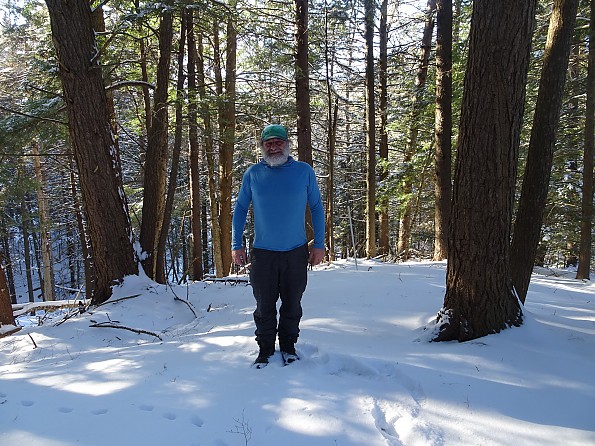 The Wuru Lightweight Hoodie is made with an eye for warmer weather use as a trail shirt, but when the chance came up to test it this winter I was eager to see how it did as a base layer. As you can see from the high rating and lack of Cons above, I think it did pretty darn well. Before we dig into the details on this shirt, let's take a little time to look into the company that makes it.
The folks who founded the company are hikers and say it was on a trip to New Zealand that it all started. The name Wūru is the Māori word for wool and the company's first product was wool for blister defense and treatment. Now they have a line of men's and women's apparel, socks, and accessories. Using wool from New Zealand and Australia and their own proprietary spinning tech to create technically functional trail tools, errr, shirts and stuff.
Fit & Comfort: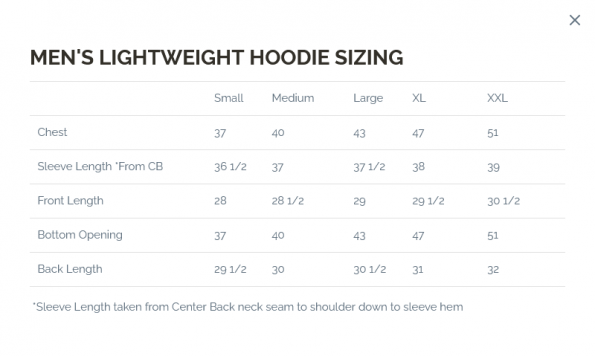 Based on Wuru's sizing chart I opted for the Large based mostly on the Chest dimension. The Lightweight Hoodie I received still matches the measurements from the chart above after months of use and several careful washings.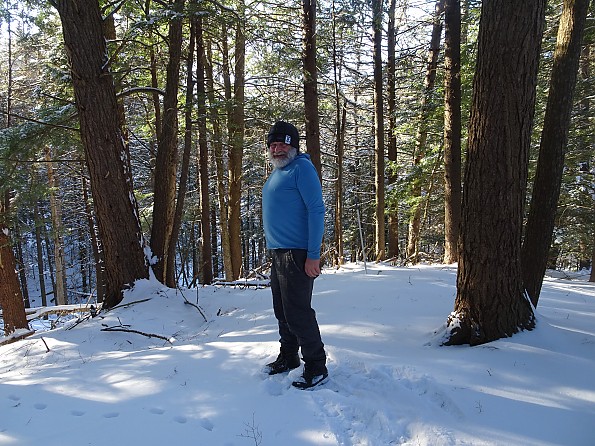 Wuru describes the Lightweight Hoodie as having a Relaxed Fit and I think that sums it up pretty well. There is enough material to ride loosely over broad shoulders, barrel chest, and bodacious belly without being flappy. Just enough extra material to avoid being restrictive, but not so much that layering over it was a problem.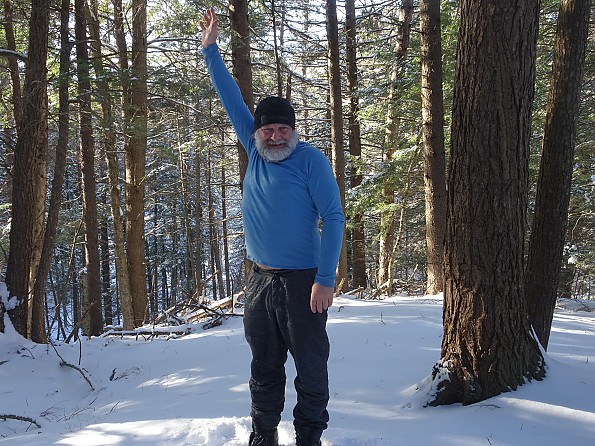 Comfort is subjective, but in months of wear I have noticed how little I notice I am wearing this shirt. I've made a point of wearing it as a base layer most days, on trail or off, and have made zero testing notes regarding comfort. It just is there, which is one of the best things I can say about an article of trail clothing.
Breathability & Moisture:
As I mentioned, all testing has been done during the winter months so most of my testing involved using the hoodie as a base layer. In that role there was limited opportunity to evaluate Breathability, but ample chances to evaluate how the shirt dealt with moisture.
As a base layer it did exactly what I want; transfer moisture from my skin to the next layer. Despite being designed as standalone sun protection it paired really well with other wool layers like the Smartwool Intraknit 250 top or synthetics like the Houdini Alpha Houdi. In all cases I found the Wuru LW Hoodie moved my moisture, and I do get moister than most.
When I did wear it alone under my pack on a recent cold weather overnight here in Maine I was able to do some testing on how it breathed, but soon was soaked from melting snow. Before getting wetted out I noticed there seemed to be less airflow through the material than the weight would suggest. We'll get into that more in the Materials section below, but this is by design. I will be curious to see how this shirt performs in these areas when things get hot and will update this review as I gain insight.
Warmth & Layering:
With a fabric weight of 125gsm there isn't an expectation of great warmth when worn alone. Wuru's website claims their spinning technique gives this fabric the warmth of a 168gsm ringspun fabric, but I wouldn't expect much warmth from a shirt of that fabric worn alone either. Layering is where a lightweight shirt adds warmth and I found that to definitely be true with the Hoodie. It wasn't just comfortable under other layers. It really added to the warmth of heavier layers worn above.
Abrasion:
I've had very little chance to wear this shirt with a pack directly over it. Abrasion testing has been limited mostly to how it interacts with other layers. There it has held up very well, but I'm curious to see how it handles trail abuse day after day without a protective layer over it.
Features: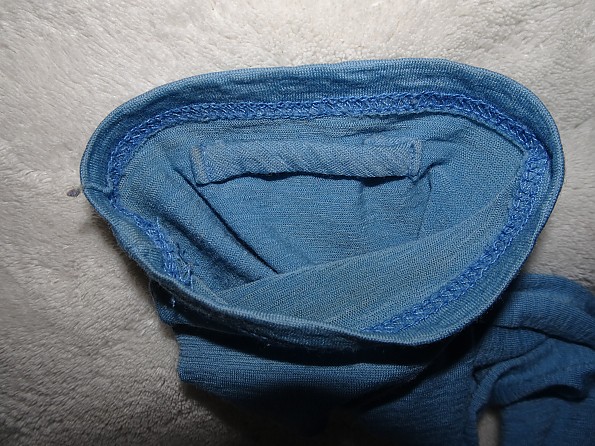 The thumb loops are functional without getting in the way. Simple and made of the same material as the rest of the shirt, they do what you need them to when you want. The rest of the time you can forget they are there. I did and had to look for them just now while writing this heh.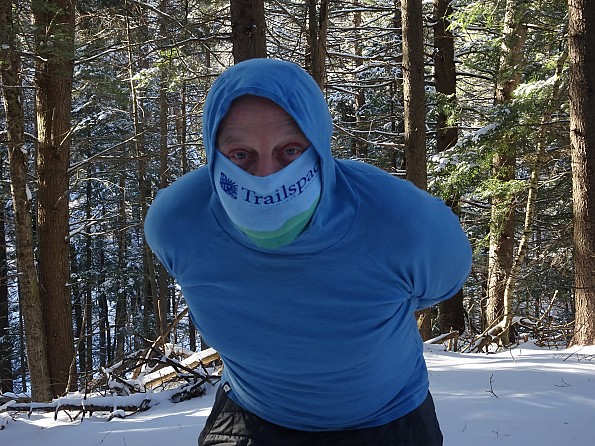 The hood is the feature that makes this shirt a hoodie. Enough material to wrap around my oversized noggin with enough room to spare for hats, but not so much that it covers the eyes or flaps in the wind. It would stretch over a small helmet, but I'd be more inclined to wear it inside if using one.
Let's not forget the invisible, but all important feature; wool's magical ability to fight smell. The process of creating the Nuyarn used to make this garment did nothing to stop that natural process that makes wool wearing so happy and sweeter smelling. I pushed the limits as well as I could during the cold weather months. Snowshoeing locally and one trip to the mountains so far, but more importantly, extended wear at home. I have worn the Lightweight Hoodie almost every day as a next-to-skin layer for months at a time between washing. There were a few whiffs of odor after active use which always faded naturally as one would expect from high quality wool.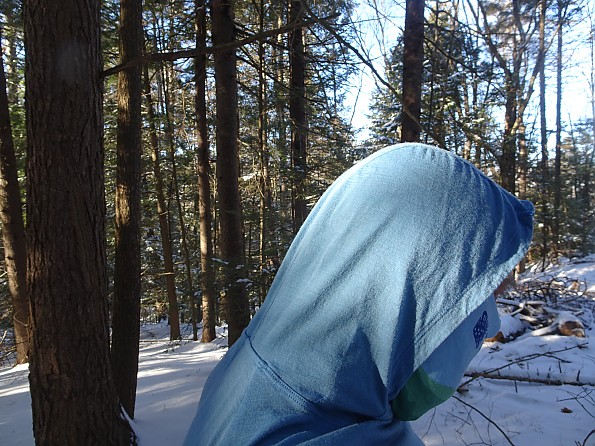 So far I have appreciated using this hood to keep snow falling off trees from running down my neck. In a few months when the skies darken with the Black Flies Maine is famous for I'm thinking this hood might protect my ears while I eat dinner. When not worn over the head the hood seems to disappear. I never noticed it under my other layers or in the way when I wore the pack over it.
Construction & Durability:
Wuru has put together an interesting chain that leads from wool produced in Australia in the case of the hoodie, knit in Vietnam, and constructed into a garment in the United States. While they also source wool from New Zealand, the hoodie starts with non-mulesed Australian merino wool. Their website says that it is spun at an "OEKO-TEX Accredited Facility" that doesn't use harmful chemicals, but they don't specify its location.
They do provide a lot of detail about their proprietary spinning technique used to create what they refer to as Nuyarn. A blend of 85% merino wool with 15% nylon, you can click this link for a 90 second video with very dramatic music which explains the how and why of this yarn.
For those who didn't watch the video; They claim this yarn to be stronger and more durable while creating fabrics that are warmer and more wind resistant. When comparing to conventional merino wool they assert their Nuyarn dries 5 times faster, has 35% more elasticity and thermal retention, 53% less air permeability, 125% more seam strength and 50% more durability.
Textile milling is done in Vietnam at a Bluesign & Global Organic Textiles Accredited Facility, creating the 125gsm fabric which is sent on to be manufactured into the Lightweight Hoodie here in the US.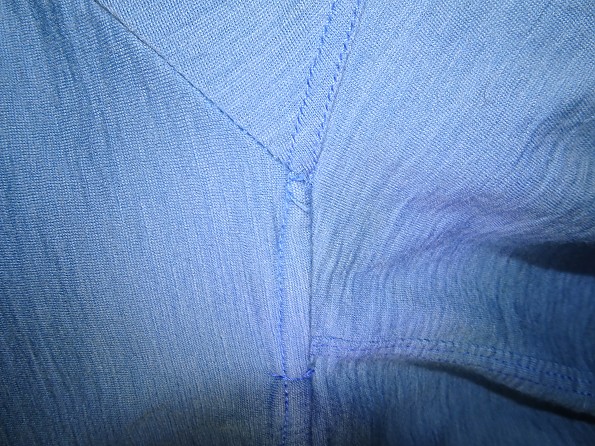 From what I have seen I've literally only begun to scratch the surface as far as testing the durability of this shirt. It is well sewn with even seams throughout and shows no signs of wear after months of use primarily as a base layer. Once it warms up I will see how it holds up to direct pack contact.
Testing Conditions: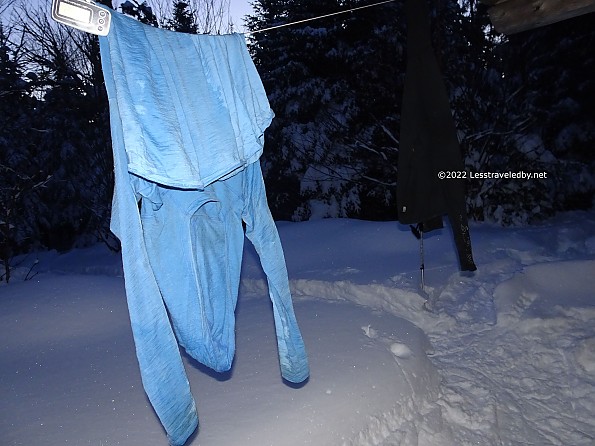 I've put this shirt through its paces as far as winter use for the last few months. It has been my go-to base layer whether I am leaving the house or not. It has been used for snowshoeing as well as trips to the grocery store and bus stop. There was one overnight on a snowy mountain so far, though it has been to a lot of hockey games and practices heh.
Conclusions: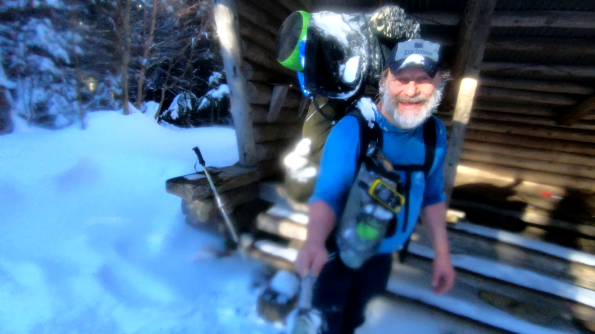 I have to keep pointing out that I've only tested cold weather use because I think this shirt is going to be really great in the summer, but I don't know that yet. What I do know is that it is very comfortable and well put together. I'm not kidding when I say I've worn it almost every day for several months. I kept waiting to find some conditions where it was uncomfortable and I'm still yet to find it. Sleeping in a hammock on a 0°f night wearing too many layers or hiking in snowy trees had their own levels of discomfort, but none of that had anything to do with the Wuru Lightweight Hoodie.
Given the comfort and lack of wear I am pretty impressed with this shirt at this point. The price is reasonable for a well-made wool item and the sleeves are long enough (24" from pit to wrist on my size L version.) Summer testing will tell me a lot more. Weeks of sweat and pack friction will show just how tough this Nuyarn, and I, really are heh.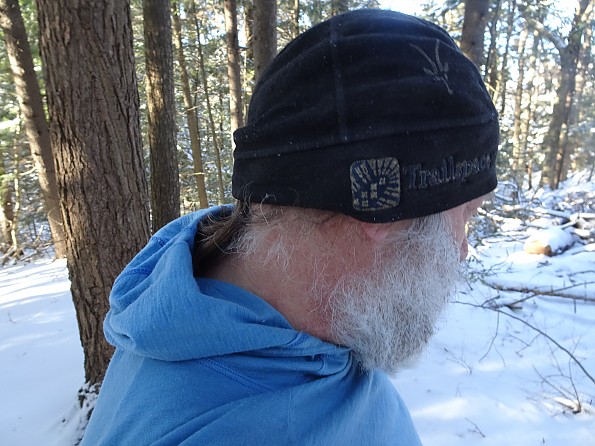 For now I'm confident enough to give the Wuru Lightweight Hoodie a lot of stars. The material does seem to feel heavier than its gsm weight as claimed. Holding it in one hand and one of my WoolPro Skylark 135gsm in the other, the Wuru feels like a heavier weight fabric between the fingers which backs up some of what they are saying. I also noticed the increased wind barrier of this shirt. There is still the airflow one always feels in lightweight wool, but it seems lessened. Not sure how that will impact warm weather use, but I'm looking forward to finding out.
The only negatives I've come up with are that the material stays wrinkly if it gets scrunched up in a pack and another inch or two of torso length might be nice. It didn't leave me exposed in use much, but for those who like to keep their shirt tucked in it might be an issue.
So for now, my conclusion is that I like this shirt, but I really need to see how it works this summer to be able to give you a complete review. Even now plans are being made so I should have more answers in a few months.
Experience
I've been testing the Wuru Lightweight Hoodie for a few months, mostly as a base layer under wool and synthetic mid layers. Wool base layers and hiker shirts have been all I wear for many years as I find the performance worth the price.
Source: received for testing via the Trailspace Review Corps (Sample for testing and review provided by Wuru)

Your Review
Where to Buy
Help support this site by making your next gear purchase through one of the links above. Click a link, buy what you need, and the seller will contribute a portion of the purchase price to support Trailspace's independent gear reviews.
You May Like
Specs
| | |
| --- | --- |
| Price | MSRP: $79.95 |
| Fabric | 85% Merino, 15% Nylon—17.5 Micron |
| Fabric Weight | 125gsm |
| Made From | Non-mulesed Australian merino wool |
| Origin | Spun in an OEKO-TEX Accredited Facility (does not use environmentally harmful chemicals meeting or exceeding worldwide safety standards). Knit in Vietnam at bluesign and Global Organic Textiles Accredited Facility. Made in USA. |
Recently on Trailspace