Justin Lichter Publishes "Trail-Tested" Hiking Tips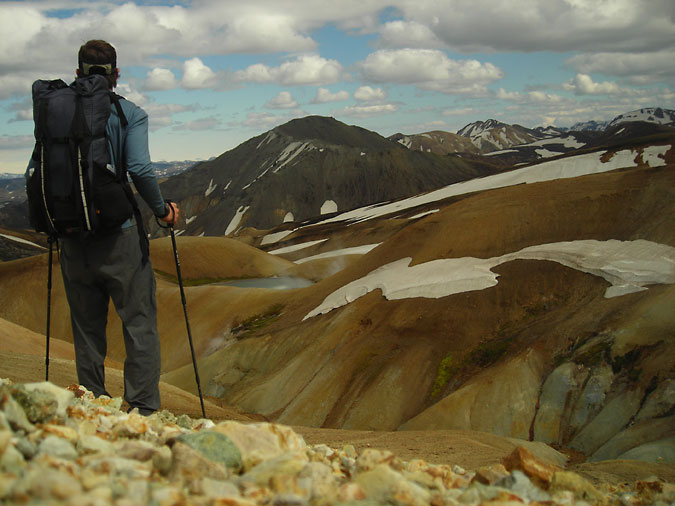 Justin "Trauma" Lichter has learned countless thru-hiking tips, techniques, and gear know-how in more than 35,000 miles traveled across North America, New Zealand, Iceland, Africa, and the Himalaya. The two-time Triple Crown thru-hiker shares those insights in Trail Tested, his first hiking and backpacking skills book, which came out this spring.
The publication of Trail Tested is timely, as thru-hiking books seem to be having a popular moment.
This spring, Ultimate Hiker Andrew Skurka put his own 30,000-plus miles of wisdom down in book format with National Geographic Books. And Oprah brought back her immensely popular book club after reading Wild, Cheryl Strayed's memoir about hiking the Pacific Crest Trail.
Lichter wrote Trail Tested for novices and experienced ultralight gram-counters alike. In it he explains low-impact camping and hiking, campsite selection, hiking with dogs, navigating the backcountry, winter camping, weather forecasting, and thru-hiking.
He covers advanced skills, like creating hiking routes, cross-country hiking, fording dangerous rivers and other obstacles, and making a hike into a multi-sport adventure by adding in climbing, white-water rafting, or other adventures.
Lichter also offers advice on selecting the best gear for your treks, including backpacks, sleeping bags, tents, and ultralight shelters, and making your own gear.
This editor appreciates his advice to look beyond outdoor awards and gear reviews that only cover the newest products, and consider older designs and models that may still be "awesome."
"Keep that in mind when you are reading current reviews and trying to pick what the best gear is for you," writes Lichter. "You might find that it is a pack model that is a couple of years old."
Lichter's thru-hiking insights were learned and earned while covering more than 35,000 miles in the past decade, including:
10,000 miles in one year, including the Appalachian Trail, Pacific Crest Trail, and Continental Divide Trail, with his dog, Yoni;
a 900-mile-plus traverse of New Zealand's Southern Alps and South Island in 2007;
a 72-mile unsupported swim around Lake Tahoe in 2007;
a 350-mile traverse of Iceland in 2008;
1,800 miles unsupported through Africa, across Ethiopia, Kenya, and part of Tanzania in 2009; and
2,000 miles across the Himalaya Range in 2011.
"I have learned countless things through many miles of hiking and trials and tribulations," said Lichter when asked about his motivation to write Trail Tested. "I want to share what I have learned to help as many people as possible."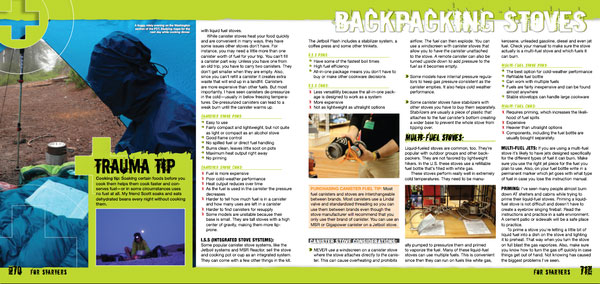 We caught up with Lichter this spring to ask him about the process of sharing his trail-won wisdom in book format.
Why write Trail Tested?
JL: I get tons of gear, skills, and tips questions weekly through my website and thought I would put the book out to help make the information and things that I have learned more accessible to people and easy to read.
When I looked at outdoor books on these subjects, they seemed so dry that even I had trouble reading them or looking at them for a long time. I want to help people get outdoors and feel comfortable in the outdoors, and if they want, then help them take their hiking trips to the next level. We have to keep hiking, backpacking, and human-powered travel fun so not everybody turns to ATV riding and dirt biking :-)
Who did you write Trail Tested for?
I wrote this book for anybody that is dreaming of getting outside hiking and backpacking and anybody who currently goes out hiking and backpacking but wants to feel more comfortable, go lighter, or take their trips to the next level.
I think there is a lot to offer for all skill levels. Additionally because it is easy to read, all color, and filled with pictures, many people that don't even go hiking have been really enjoying the book.
What does a book format offer that your website can't?
The book format was designed to be really fun and easy to read. I had a bunch of layout ideas and I think it helps the reader be able to glance at the book and pick up information, or sit down for hours and read it. This style would have been hard to accomplish as a web page.
The book is structured as if someone is just starting to gear up to go backpacking. It gives them a heads-up on gear options, as well as tips and advice about specific pieces of gear. It then moves on to other skills like first aid, navigation, and hiking with your dog. Then it covers other skills like making your own gear, making your own hiking routes, and adding in technical aspects to your hiking adventures.
How long did it take to write?
It has taken almost two years from the time that I started writing until receiving books from the printer. The book was like writing two books in one because I completed the text and then had to go back to square one and start the layout, which was a critical part of the concept.
It has been a really educational process for me too. I didn't realize how many little intricacies I have while hiking and backpacking that I do without even noticing them. They all came about for some reason or another to prevent injuries, stay dry, or stay sane.
What's next?
The book was a long time in the works, so right now I am enjoying having wrapped up that project. I did a big trip last summer (2,000 miles across the Himalayas) and it usually takes quite a bit of planning to embark on one of those. With all of the time it took to finish up the book, I haven't had much time to plan anything.
So my plans are basically to relax a bit and get out on some shorter hikes this summer and then hopefully set out on another big trip next summer.
I hope readers enjoy reading the book and feel like it was a fun and educational read.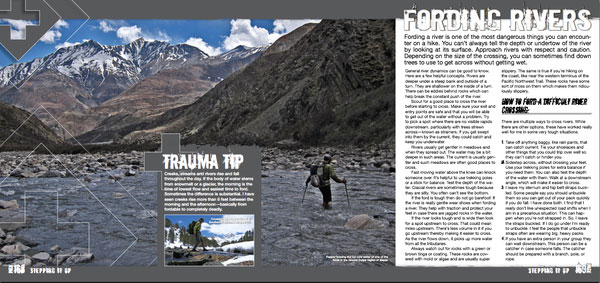 Have you read Lichter's Trail Tested? Share your book review with the Trailspace community.