20,000 Reviews: Hooray!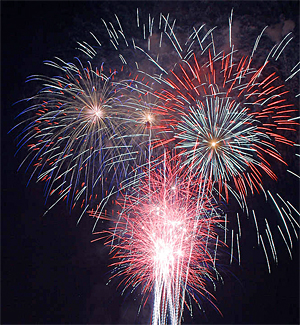 Whoo Hoo! On Monday, November 8, at 19:40:32 p.m (EST) Trailspace's 20,000th user gear review was added to the backcountry gear guide.
That monumental review by XterroBrando was for the ever useful, ubiquitous, common spork. That's right, the spork, the utensil popular from campfires to cafeterias. And not just some fancy-dancy titanium model, but a basic fifty cent number by Outdoor Products bought at Wal-mart (he gave it four stars).
As Brandon said when I told him he was the 20,000 Reviews Contest winner, he wished he'd had had the chance to use and review his new GoLite Shangri-La tent, but "even sporks deserve their moment of fame."
His son wonders why they use separate forks and spoons at home when there are sporks.
Congratulations, Brandon!
We'll give everyone more info on Brandon and his gear winnings in the next few days. We'll also be handing out many gear prizes to members who've submitted gear reviews, as well as the writers of the most useful recent gear reviews.
In the meantime, you can find reviews on sporks, sleeping bags, stoves, and survival gear in Trailspace's Backcountry Gear Guide. Or write your own review.